Gratitude seems to be the word of the year. Probably the decade. I think Oprah really got us started way back with the gratitude journals, but now there are Happiness Jars and 365 Grateful the documentary. And the start of a new year is certainly a good time to take stock of what you have to be thankful for. There is just so much. A big one on my list (after my husband, extended family, furry family, and good health for myself and all those loved ones) is this blog, which is now officially two years old this month.
At the end of 2011 after being laid off from a long-term healthcare job, a decision to start writing about nutrition and putting it online led to so many unexpected and joyous results. I've logged hours of writing practice, connected with the super cool "tribe" of other food bloggers, landed a magazine writing opportunity that I'd been dreaming about since college, and learned an immeasurable amount about food. There is just so much. Most importantly, though, I've been motivated to go and do and try and taste new things, using the blog as an excuse, which has made my life richer.
In the interest of reflection and appreciation on this blogiversary, I thought I'd share the 5 posts with the most page views from 2013 on Veg Girl RD, since I continue to be shocked when even one person reads even part of one post.
5.  Sage, Apple and Sausage Sandwich with Field Roast. This recipe was originally posted in November, which is typically a chilly month here in the Pacific Northwest. It's awfully high in protein, and there are fruits and vegetables packed inside this sandwich. You won't be sorry you wrapped your hands around this warm and toasty dinner when it's 41 degrees and drizzly outside. I promise.
4.  A Nutrition Review of Nutella and Other Chocolate-Hazelnut Spreads: Again. This one's actually a follow-up to my original post (see #3 below) on the magical brownish wonder of a food product that is Nutella. I guess I shouldn't really be surprised that anything written about this sweet treat is popular, but I'm sort of excited that anyone wants to read about the actual nutrient content. Go figure.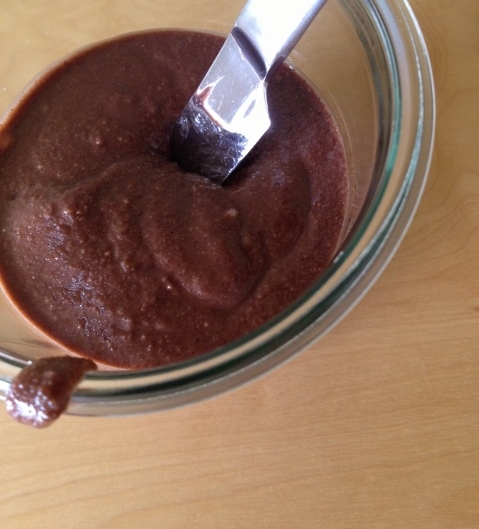 3.  A Nutrition Review of Nutella and Other Chocolate-Hazelnut Spreads. This original Nutella post continues to delight me by continuing to get traffic. It's definitely in need of a 2014 update, though. There are new brands to discuss and some product labels have been revised. Stay tuned…
2.  My Top 5 Picks for Mostly Healthy and Vegetarian Fast Food. I've been told it's somewhat surprising that a person who cares about nutrition, i.e. a dietitian, would admit to eating fast food. It's certainly not a regular habit, but I don't avoid it altogether either. I don't have to. There are so many wonderful options now, including tofu at Chipotle Mexican Grill, you really can choose wisely while still enjoying convenience and taste. It's a meatless meal win-win.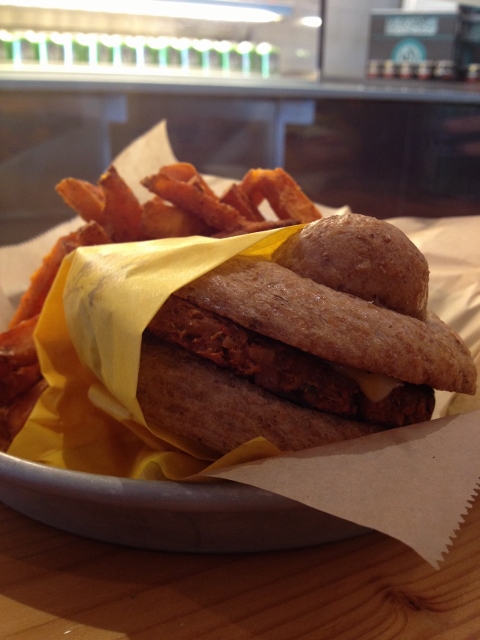 1.  Holy Crap This (Homemade) Cereal is Delicious. There should be one more item on the list of things I'm grateful for: Canada; specifically their T.V. shows and grocery stores (shoot, that's 2 items). A somewhat spontaneous trip to an unknown time-share across the border led to a necessary stop to get food for the weekend and an accidental discovery of a $12 bag of cereal I'd seen on a Canadian show called Dragon's Den. And the rest is history. Or at least the explanation behind the most viewed post on Veg Girl RD this year. O Canada, indeed.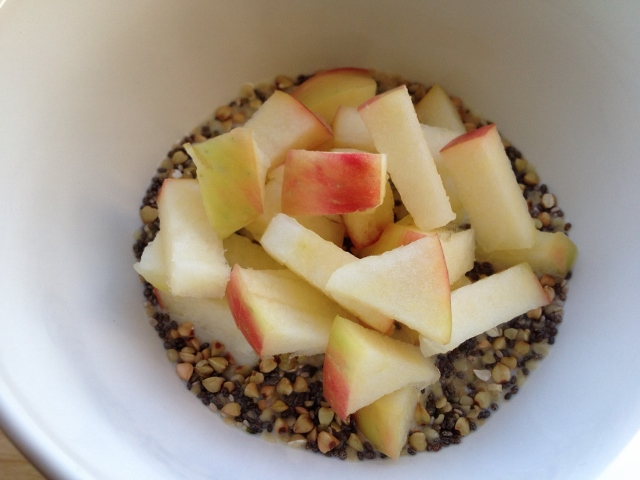 0.  How to Make Hot Molasses. Technically, there's no zero in a top 5, but this one couldn't legitimately be on my list because it was on someone else's blog. My friend and blogging expert, Andrew Wilder, organizes a wonderful month of healthy eating every year as part of October Unprocessed which includes a multitude of guest posts. I contributed a recipe to his site for a warm, creamy, brown caffeine-free beverage with just two ingredients. Because 15,000 folks took part this year, my recipe got a lot of views. Getting to share in a group effort with thousands of other people trying to improve their diets? Yet another thing deserving of gratitude.
(Hmmmm…upon reflection, I see that Nutella is responsible for 2 of my top 5. Maybe that's the SEO (search engine optimization) trick I learned in 2013: I'll just insert the word "Nutella" into everything I write.)
I sincerely hope you've found something useful or interesting in these posts, or somewhere else on these blog pages in the past 12 months. I sure have had fun filling them with food, facts and flavonoids, and I have no doubt there will be plenty to write about in 2014. There is just so much.
If you let me know what you'd like to read more about this coming year, I'm happy to oblige. Let the suggestions begin…
If you liked this post, you may also enjoy: