Everyone's looking for the easy way out, the free pass, the simple solution to their problem. Dieters want a pill that melts the fat away without wasting time on calorie counting or calorie burning. Busy families want to drive through and grab dinner without taking time to plan, shop, or chop.  And cooks want a surefire, go-to ingredient that consistently lights up their taste buds.  There's no question that for most, that superstar is butter. But the saturated fat, cholesterol and calories can make just a tablespoon of the stuff pretty obnoxious nutritionally. So for me, the magic bullet in the kitchen is miso.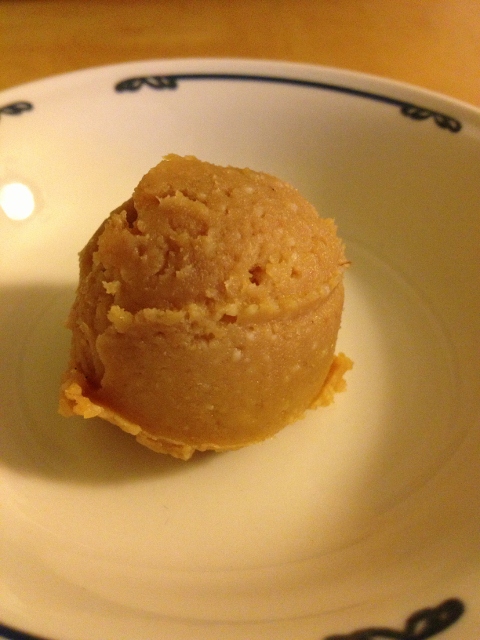 Sure, it's got its own problems; namely sodium.  One tablespoon has 540 mg, or about a quarter of the Daily Value. Spread across a whole recipe, that's not too bad and it's really the only complaint I have with it. The fullness of flavor it adds to recipes seems to come from somewhere deeper than just salt.  (Maybe they secretly add chocolate and potato chips?  And bribe the FDA to keep it off the label?)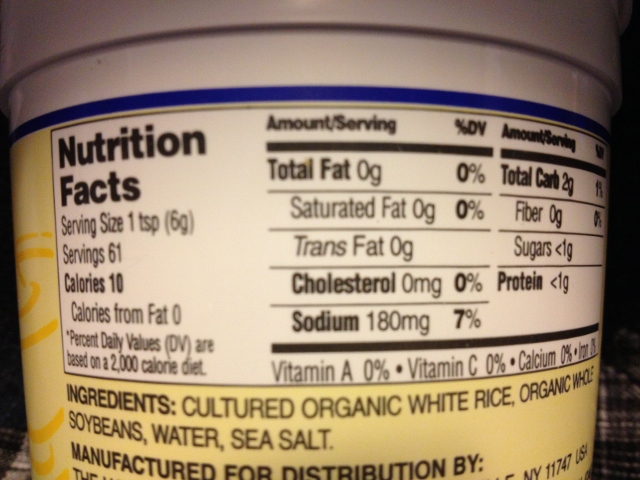 If you've never used this Asian seasoning, don't be shy. Up until a few years ago, I hadn't either. At the sushi restaurant I'd let my cup of cloudy miso soup sit alone, untouched, until it got cold. Then, I'd feel embarrassed and wasteful when they politely removed it from the table. I was being my finicky self and I had no idea what I was missing.  The Japanese had it figured out a long time ago.
Miso is a fermented food made from soybeans and a grain, usually rice or barley. The finished product, a thick paste, is either red, white or brown and the flavor varies from mild to strong. You'll find it in the refrigerated section of the grocery store in small cups, tubs, or bags.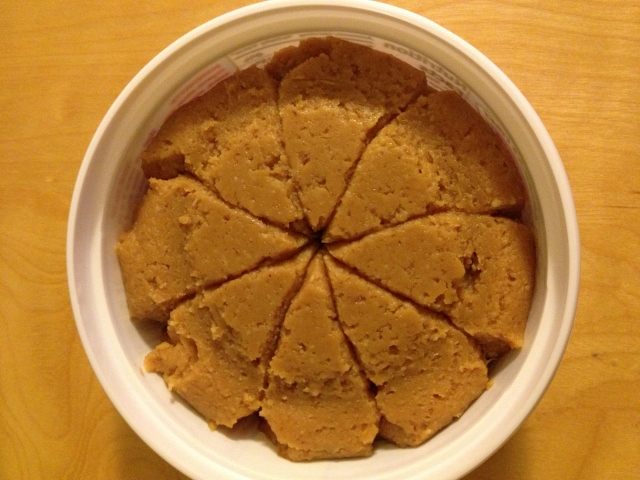 We consume it in such small amounts that it doesn't really offer up much protein, vitamins or minerals like other soy foods. It's possible that soy isoflavones remain in the product after the aging process, but it would be a small contribution to the overall diet. On the bright side, it smells fantastic; sort of like savory burnt caramel crossed with brewer's yeast.
Whether you're new to this ingredient or you've been buying it for years, I'd recommend these two no-fail recipes. My guess is that you won't be able to identify the miso flavor right off, you'll just notice that the dish tastes unbelievably good:
Walnut Miso Noodles – Rich, thick pasta sauce with the flavor and (healthy) fat of roasted walnuts. This recipe's got a very short ingredient list of stuff I usually have on hand, which I love.  Green beans work well if you don't have access to asparagus.
Sesame Miso Vinaigrette – Complex salty and sweet flavors come together beautifully to make a perfect dressing for salad or a sauce for vegetables.
Short cuts don't always serve us well in our endeavors, but this recipe-enhancing secret weapon is a pretty safe bet.  Go get yourself some of this creamy condiment and experience the magic that is miso.
What's your experience with miso?  Do you have a favorite place to sneak it in to add fantastic flavor?
If you liked this post, you may also enjoy: