Cranberries are kind of a one-trick pony. As the necessary berry for the season's favorite sauce they shine brightly for a few jellied moments, then burn out. Otherwise, they're not known for much besides juice. The crimson fruitlets arrive on the scene, and on holiday dinner tables, in November and December, then seemingly are forgotten for another 10 months. I actually think they deserve a little more respect; they can be a superstar in the kitchen in any season. (Is there an American Idol for fruit?)
Nutritionally speaking, the fresh ones are pretty appealing. A half cup has just 30 calories and 2 g of sugar, but offers up 2 grams of fiber. They get their red color from anthocyanin, a dietary antioxidant that's one of the reasons red wine gets touted for its health benefits. Because they are so tart, sweetening is often needed to make them acceptable to our taste buds, as you'll see in the recipes shared below. (At the very least they should be the secret ingredient on Iron Chef America. Battle Cranberry!)
However, they're normally packaged without sugar or any additives; just straight up cranberries. Besides the big brand responsible for 70% of the market, you can get lucky sometimes and find local and/or organic suppliers. And, if you stock up when they're in stores, you can use them all year long. They'll last in the freezer for 12 months. (Don't they deserve a national holiday? Hold on…I'll check. Hooray! November 23rd is Eat A Cranberry Day.)
I've had a lot of cranberries in the house lately and I've made a lot of cranberry items: wild rice salad, pancakes, vinaigrette and smoothies. I can't seem to escape them. In fact, on a trip to Canada last weekend I came across a whole store devoted to the little buggers. Out of the hopper of tested recipes, these 3 rose to the top:
Cranberry Apple Orange Vinaigrette – Perfectly pink with the sweet sting of cider vinegar and citrusy tang of tiny clementines. (Recipe note: I replaced the Dijon mustard with tahini.)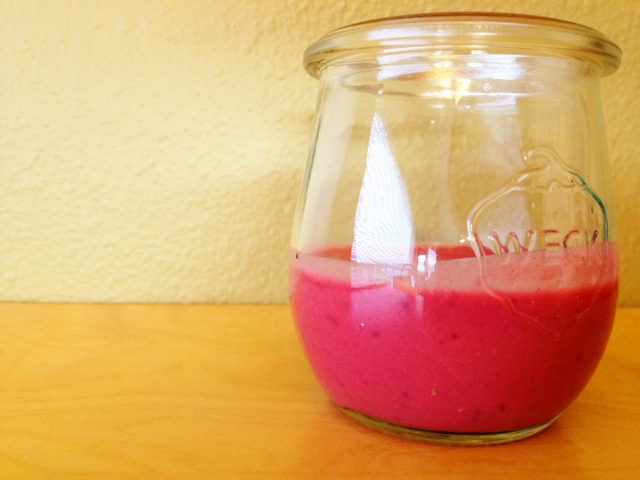 Vanilla Orange Candied Cranberries – Addictive, in a good way, because they're fruit. But dangerous, too, because they're literally covered in sugar. It seems like a fair trade-off, especially as holiday indulgences go, and the texture is splendid. The fresh berries pop in your mouth and the grit of the sugar crystals gives a satisfying crunch. (Recipe note: I used an organic sugar so instead of sparkling snow white, mine were a bit more blonde.)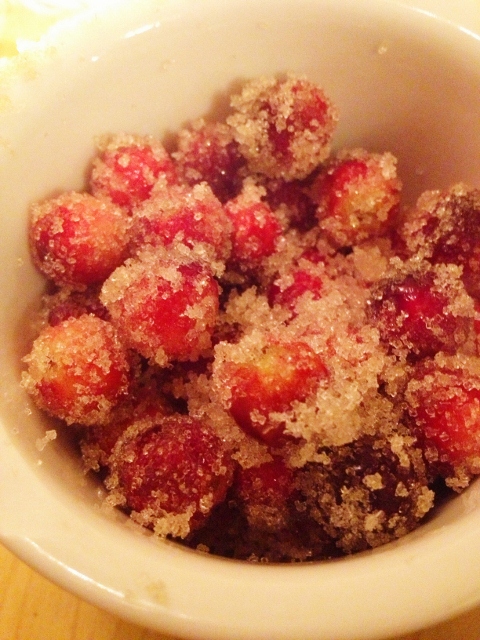 Mellow Cranberry Smoothie – A wonderfully bright way to have breakfast. I enjoyed it sweetened with dates or maple syrup, as both paired nicely with the cinnamon and vanilla. (Recipe note: I cut the clementines into supremes since I didn't like the pithy pieces leftover in the smoothie. Unlike mine, your blender might be powerful enough to pulverize them!)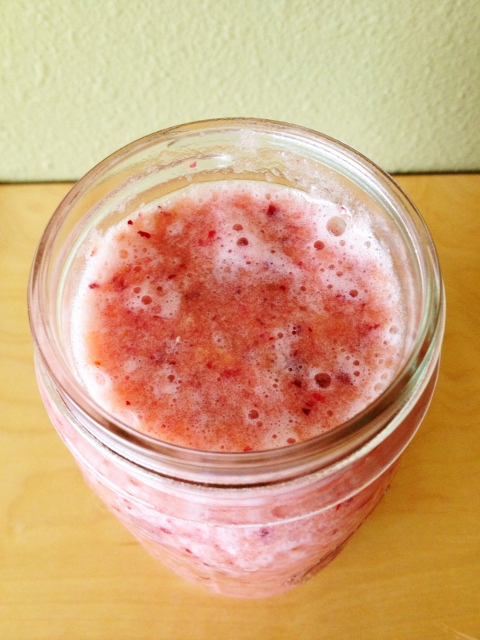 Low-calorie, fat-free, cholesterol-free, antioxidant-rich, sodium-free, versatile, bite-sized and holiday red. Respect the cranberry.
How do you get creative with cranberries?
If you liked this post, you may also enjoy: