Everyone is telling you to eat more beans, including the USDA, American Cancer Society and American Heart Association.  That's because they've got all the good stuff (fiber, protein, minerals) and none of the bad stuff (cholesterol, saturated fat).  They also happen to be tasty, filling, and cheap!  But often, when I recommend beans to clients, they cite preparation time as a barrier.
So I was thrilled to come across a new product at Costco that makes beans a little easier.  truRoots Sprouted Bean Trio is a mix of sprouted lentils, adzuki, and mung beans.  Of course, canned beans are always a smart choice as well, but this product is much lower in sodium.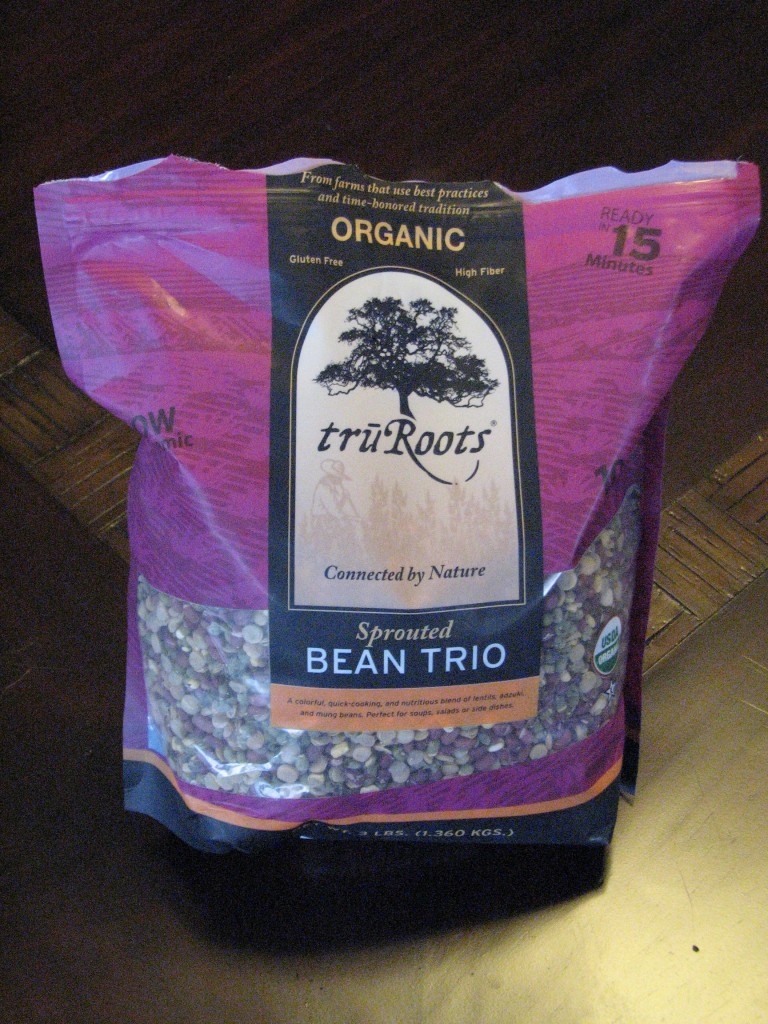 Unlike most dried beans, to prepare this mix you just combine it with water in a saucepan and bring to a boil over medium heat.  No pre-soaking required!  Then, simply simmer for 10 minutes, remove from heat, and let stand with the lid on for about 10 minutes.  (While the front of the bag boasts that they're "ready in 15 minutes"–5 to cook and 10 to stand– I found they needed about 10 minutes of cooking for an ideal texture.  So I made it 10.  Either way, they're ready fast.)
Nutrient content per 1/3 cup dry (which bulks up to about ¾ cup cooked):
160 calories, 0.5 g fat, 0 g saturated fat, 0 mg cholesterol, 10 mg sodium, 27 g carbohydrate, 11 g fiber, 0 g sugar, 11 g protein, 40 mg calcium, 1.8 mg iron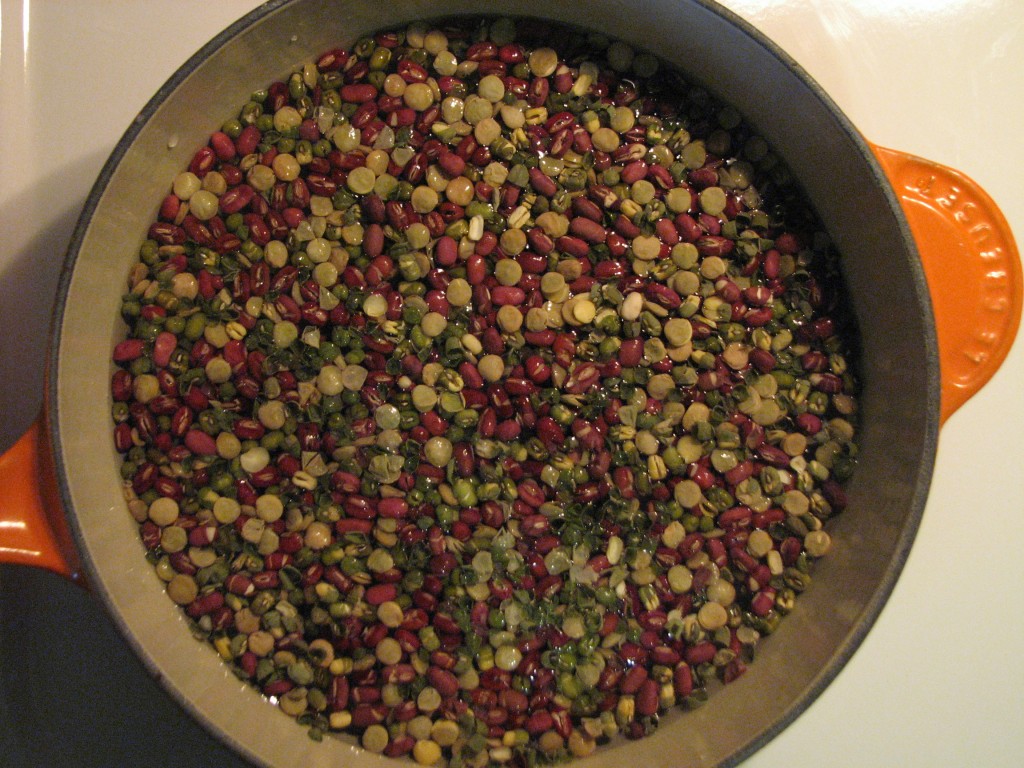 I used them recently in my Red and Green Rice and Beans recipe and was quite happy with the convenience and novelty of cooking dry beans from scratch so quickly.
What healthy product have you discovered at the big "bulk" buying stores?
If you liked this post, you may also enjoy: