To read more about our full day of food cart eating in Portland, Oregon, check out this
summary post
.
2:03 pm 7 Hills Turkish Grill
Update: I think 7 Hills is closed. 
Our lunch at La Arepa was on the light side, so we decided to check out food cart #3 for the day, 7 Hills Turkish Grill, at SE 48th and Division to continue our lunch.  There are 3 carts here, including Venezuelan and Thai, and they share a little courtyard with some covered and some uncovered seating.
The vegetarian items on the menu are clearly marked with the letter "V", which makes ordering easy.  We went with the classics: hummus and lentil soup.  International cuisines do a great job of sneaking legumes into meals quite naturally compared with standard American fare.  This is great for vegetarians but healthy for everyone.  The menu described the hummus as "creamed chickpeas" which sounded especially appetizing and did not disappoint.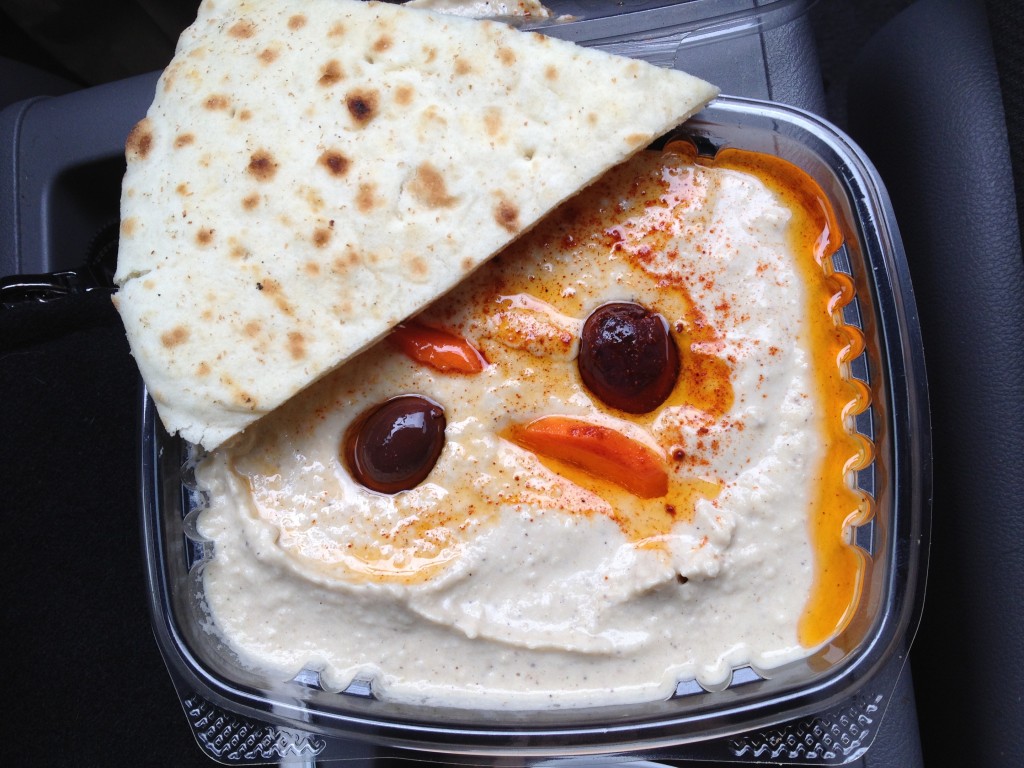 Jeff was excited to try their Turkish coffee, but unfortunately, they didn't have any to-go cups available.  Because of the frigid March weather, we opted to eat in the car.  As we sped off to food cart #4, Jeff remarked fondly, "I would come back for that soup."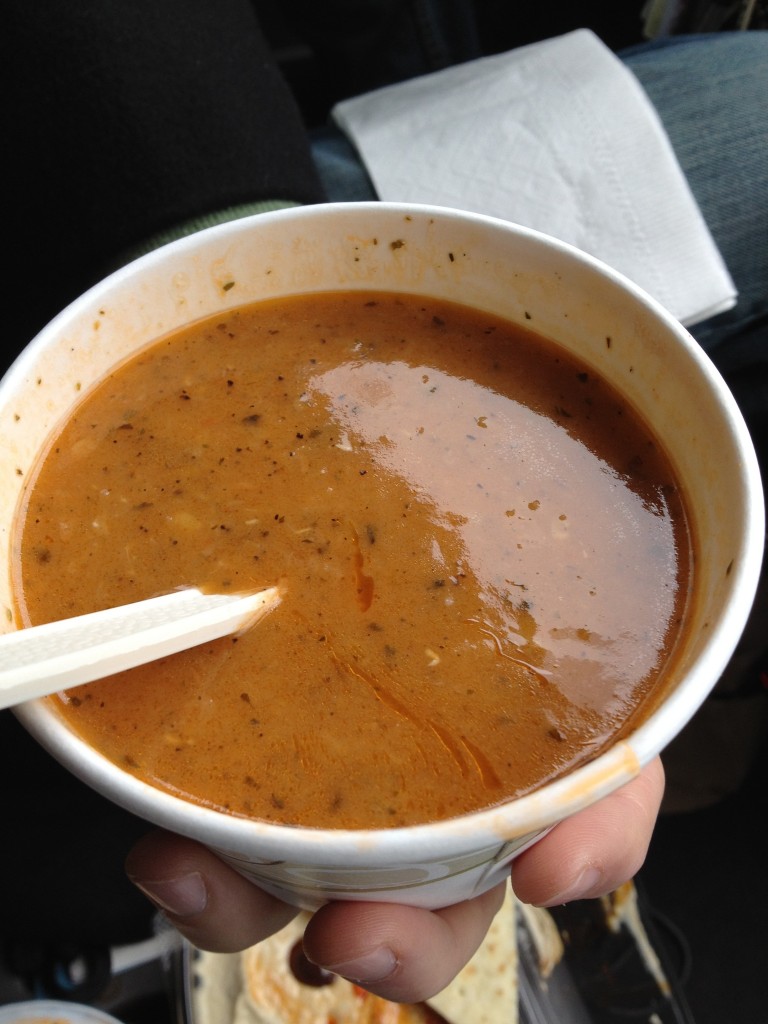 Next stop:  Cake on a Hot Tin Roof (Dessert)
Seems like hummus has become a vegetarian standby.  Do you have any creative ways of using it?
If you liked this post, you may also enjoy: