What if I asked you to plan a menu? Come up with five dinners with side dishes, and be sure it's reasonably priced and relatively nutritious. Would your head explode? Or is this par for the course for your weekly tasks? While menu planning strikes fear into the hearts of many, I actually find it takes a lot of the stress out of weeknight cooking, on the actual night, when you have a list of options to look at and you know all the ingredients are on hand. As a dietitian, menu planning is my jam. And as a person who enjoys grocery shopping and finding convenient products, Trader Joe's (TJ's) is also my jam. So I brought the two together and created five recipes and one master grocery list for a week of TJ's dinners. I figured as long as I was writing this all down for myself, it might be helpful to share it.
Normally, I shop at regular grocery stores or our local Co-op, but when TJ's came to town it was an event. Bellinghamsters like food and TJ's sells some pretty unusual foods. I end up there about once a month and I'm impressed with some of their healthier options, many of which I've included in this menu plan.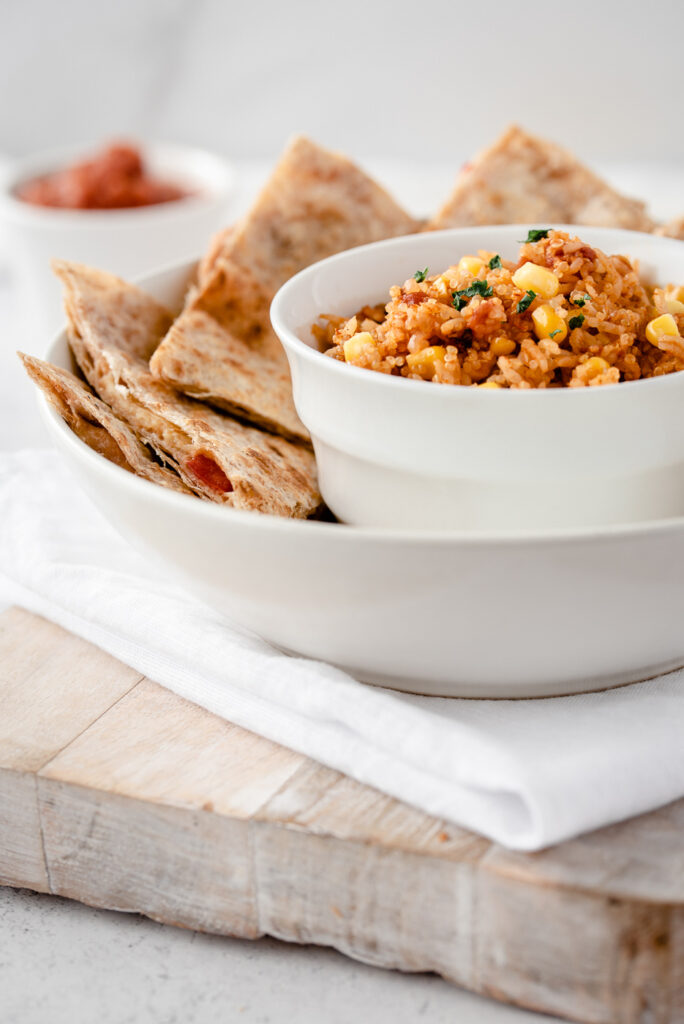 Here are some key bits of info for the week's meal plan:
– Each recipe serves 4 people (except for the pasta which serves 6) and offers suggested side dishes.
– Recipe preparation times vary from 20-50 minutes.
– Most everything on the shopping list will get eaten, but there will be unused portions of some ingredients that you'll have leftover like rice or fresh thyme. I've included suggestions below for how to use some of them.
–  Most of the meals are plant-based versions of familiar family favorites like pizza and quesadillas. With ingredients like beans, nuts, and cheese, the protein ranges from 20-36 grams per meal.
– This shopping list was prepared for a trip to Trader Joe's, but if you aren't lucky enough to have one in your neck of the woods, any large grocery store should have similar items.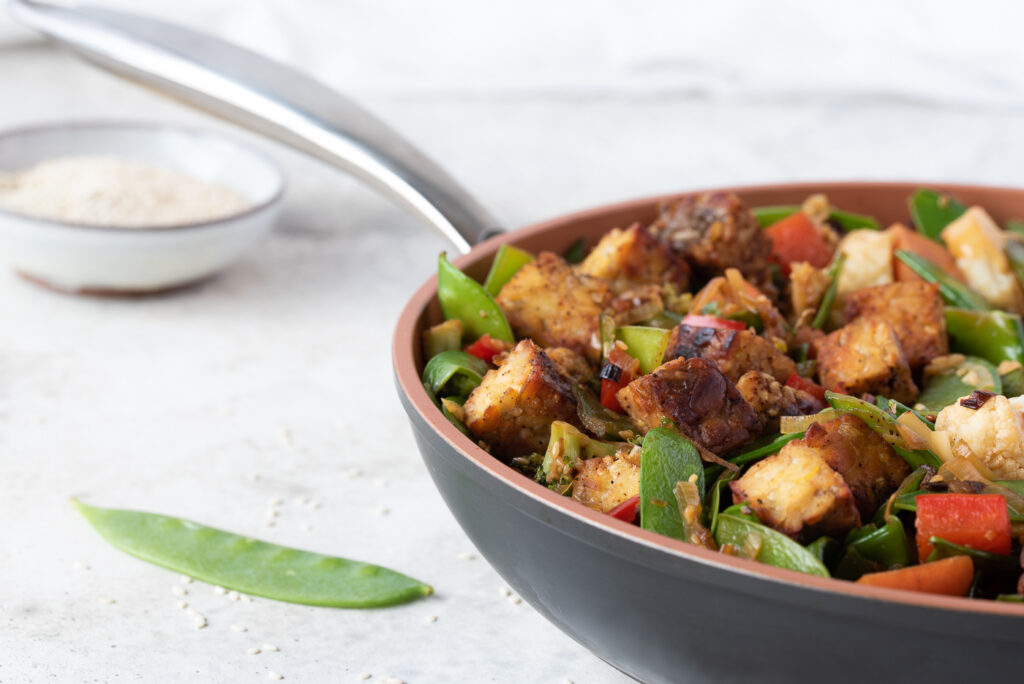 Recipes:
Bruschetta Pasta with Green Beans and Sourdough (20 minutes)
Brown Sugar Brussels Sprouts with Tofu and Cheesy Bread (30 minutes)
Cheddar Potato Pizza with Caesar Salad (35 minutes)
Easy Weeknight Stir-fry with Noodle Cake (40 minutes)
Quick Quesadillas with Red Rice (50 minutes, but mostly hands-off time waiting for the rice cooker)
A few of the ingredients end up being used in more than one recipe like the leeks, Dubliner cheese, red peppers, and sourdough. So, you'll get the best value by shopping for all 5 recipes vs. just one because you'll end up using nearly all of what you bought. For example, leeks are sold two per package, but individual recipes only call for one of them. When purchased all together, updated with 2020 prices at TJ's, it sneaks in under $100 and that includes side dishes!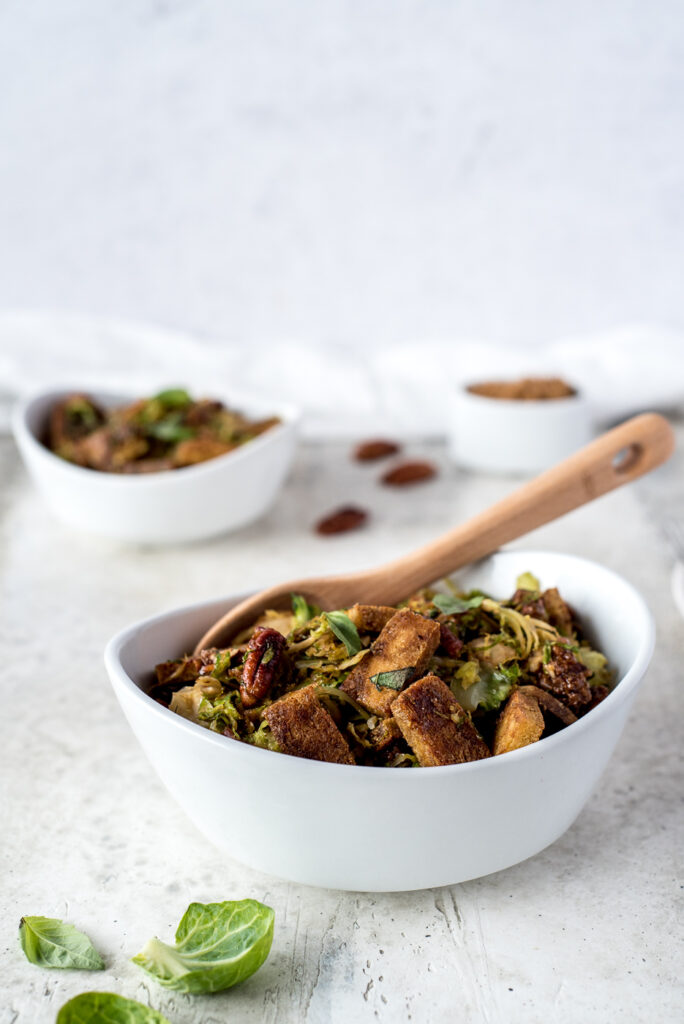 The TJ's in your neck of the woods might be laid out differently, but I tried to put the ingredients sort of in order of how I found them in my store. This list is for all 5 recipes plus recommended accompaniments:
Week of Trader Joe's Dinners Shopping List
16 oz. TJ's High Protein Organic Tofu Super Firm ($2.49)
8 oz. TJ's Organic 3-Grain Tempeh ($1.69)
1 lb. TJ's Plain Pizza Dough ($1.29)
14 oz. TJ's Organic Brussels Sprouts ($3.49) or two 10 oz. bags Shaved Brussels Sprouts
4 oz. TJ's Fresh Basil ($2.79)
6 oz. TJ's Trimmed Leeks ($2.99) (This package contains 2 leeks.)
Two Red Bell Peppers ($0.99 x 2)
12 oz. TJ's Broccoli and Cauliflower Duet ($2.49)
16 oz. TJ's Organics Cut and Peeled Baby Carrots ($1.29)
9 oz. TJ's Snow Peas ($2.29)
0.75 oz. TJ's Organic Fresh Thyme ($1.79)
One head garlic ($0.49)
Two 12 oz. TJ's Haricots Verts ($2.99 x 2)
15 oz. TJ's A Complete Salad Kit, Caesar Style ($3.49)
1.5 lb. Melissa's Baby Dutch Yellow Potatoes ($2.49)
16 oz. TJ's Light Sour Cream ($2.19)
One or two 14 oz. TJ's Sourdough Batard ($2.29) (You can get by with one, but based on all the recipes and side dishes as written for the full number of servings for the week you need 17 oz. of bread)
Two 14.4 oz. TJ's Organic Wheat Tortillas ($3.69 x 2)
8 oz. TJ's Raw Pecan Pieces or Raw Pecan Halves ($4.99)
8 oz. TJ's Raw Pine Nuts ($7.99) or 8 oz. TJ's Dry Toasted Pignolias ($9.99)
20 oz. TJ's Island Soyaki Sauce ($3.69) or 20 oz. TJ San Soyaki Sauce ($3.29)
16 oz. TJ's Italian Capellini Pasta ($0.99)
16 oz. TJ's Italian Fusilli Pasta ($0.99) or 16 oz. Organic Brown Rice and Quinoa Fusilli Pasta (Gluten-free) ($2.99)
12 oz. Trader Giotto's Bruschetta (sauce) ($2.69)
16 oz. TJ's Chunky Salsa ($1.99)
15 oz. can TJ's Garbanzo Beans ($0.79)
16 oz. TJ's Organic Refried Pinto Beans Salsa Style ($1.29)
3.8 oz. can TJ's Sliced Black Olives ($1.39)
32 oz. TJ's Basmati Rice From India ($2.99)
16 oz. TJ's Organic White Quinoa ($3.99)
16 oz. TJ's Organic Super Sweet Cut Corn ($1.79)
7 oz. TJ's Grana Padano cheese  ($5.40)
1 lb. Kerrygold Dubliner cheese ($7.99)
Total:  $99.85
Pantry Staples You'll Need Small Amounts of, available at TJ's if you don't already have them on hand:
16.9 fl. oz. TJ's Organic Extra Virgin Olive Oil Mediterranean Blend ($3.99)
17.6 fl. oz. TJ's Reduced Sodium Soy Sauce ($2.99)
24 oz. TJ's Organic Brown Sugar ($3.49)
5 fl. oz. TJ's Toasted Sesame Oil ($2.99)
Butter or margarine
Cumin
Chili powder
You'll have leftovers of some ingredients. There are lots of ways you could use them up. Leftover olives from the pasta recipe could be added to the pizza or the quesadillas. If the quesadilla meal is too high in carbohydrates, you could serve them with the leftover veggies from the stir-fry instead of rice.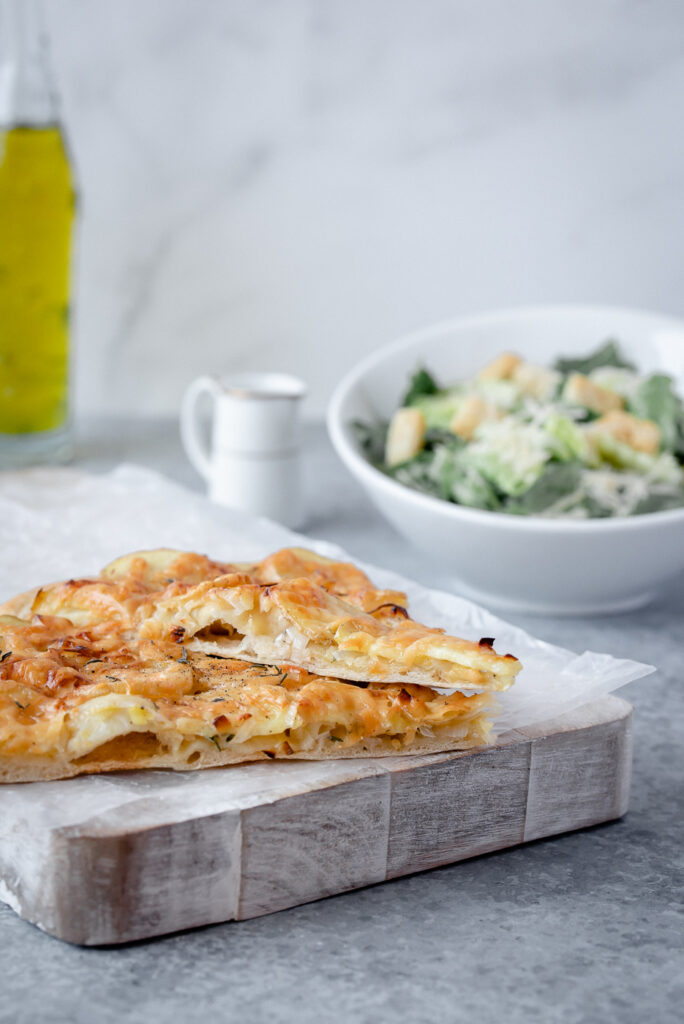 The Monday-to-Friday order of recipes isn't terribly important. You can let your mood determine which one gets picked on a given night, or how much time you have. Whenever possible, I try to consider using up the fresh foods first (vs. canned or dry foods), so they don't spoil before their meal pops up in the queue.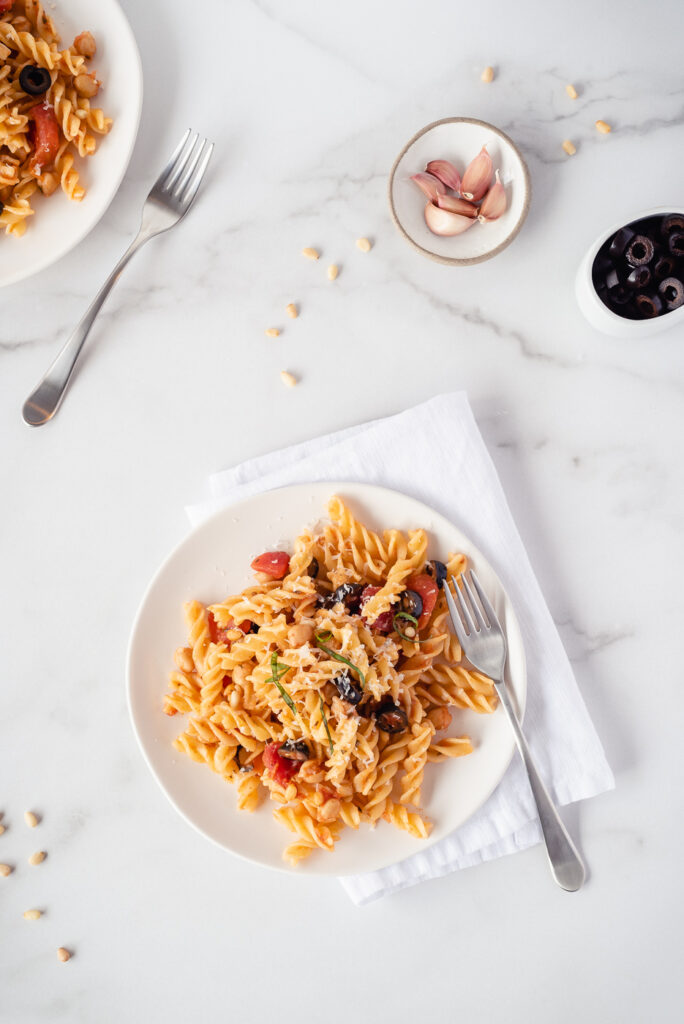 Spending a bit of time getting organized on the weekend can work wonders for streamlining weeknight dinners. Hopefully, this post will help ease some of your stress by taking at least one item – menu planning – off your to-do list and free you up for more enjoyable activities, i.e., your jam.
I'd love to hear feedback on the recipes and how everything comes together in your kitchen.
This is not a sponsored post. I bought all the groceries on my own and happily consumed them.
If you liked this post, you may also enjoy: