We just returned from our annual migration to see my snow-birding parents in Sun City West, Arizona. As is my usual habit, I researched restaurant options before we left hoping to score some fantastic vegetarian fare in the Grand Canyon State.
We hit the ground running. As soon as we landed, we made a beeline for Wildflower Bread Company in Terminal 4 of Phoenix Sky Harbor Airport. As you know food options at the airport can be sketchy, especially as far as health is concerned. So this seemed like a real find and it's open 24 hours a day!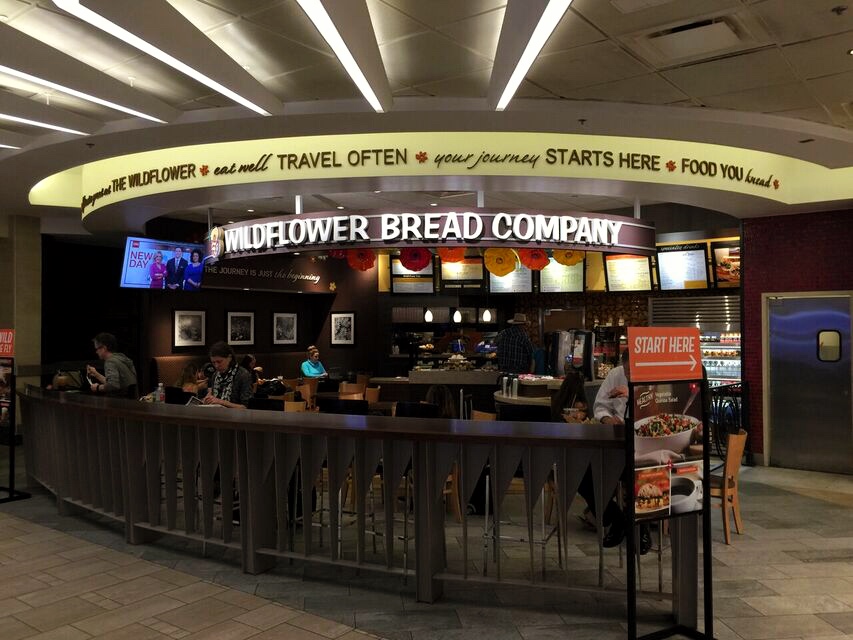 After being in Phoenix for about 8 minutes, I was already sweating, so a cool, crisp salad sounded refreshing. I ordered the Asian Chicken Salad without chicken and was pleasantly surprised when they asked if I wanted to sub quinoa in place of the meat. Darn tootin' I want to sub quinoa! It blended in easily with the other ingredients and gave me the benefit of a high-protein whole grain to boot.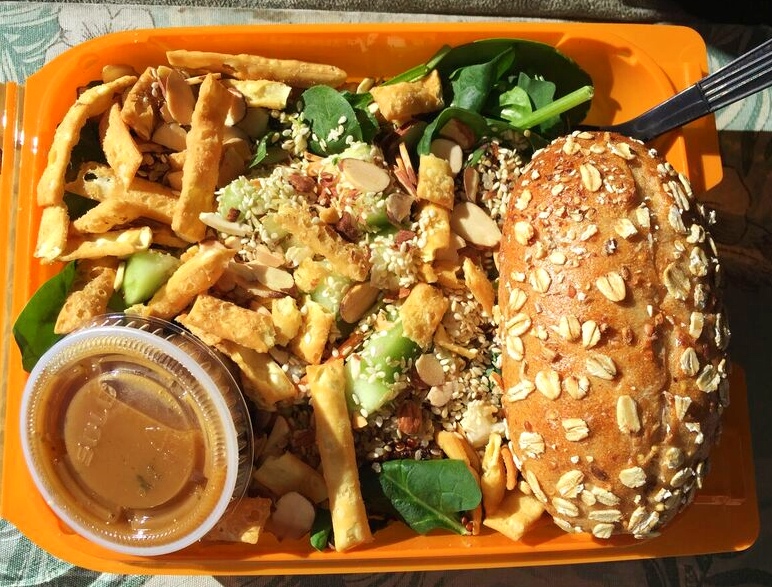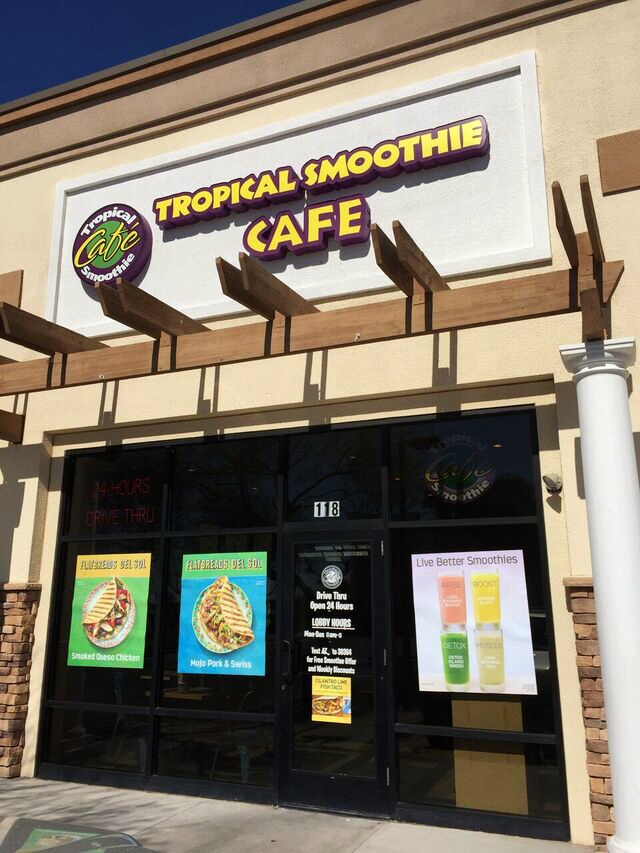 I opted for the Hummus Veggie Wrap (minus the ranch dressing): hummus, pepper jack cheese, southwestern rice (with corn, black beans, and asparagus), red onions, romaine, and tomatoes. You can't really tell from this picture but the portion size was very reasonable and the fillings blended nicely together for a zesty, well-seasoned, hand-held lunch.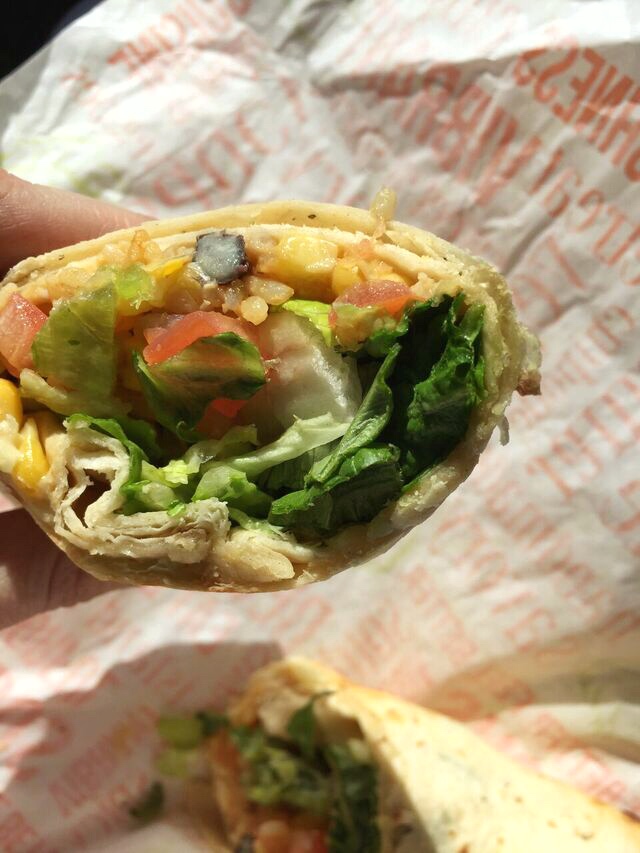 It was 84 degrees after all, and I was at a smoothie cafe, so I sipped on a pleasantly refreshing and radiantly green Avocolada smoothie alongside my wrap, made with avocado, pineapple, spinach, kale, coconut, and lime. This portion size, however, was not so reasonable. At 24 ounces and 592 calories, I decided not to finish the whole thing. Even dietitians on vacation have limits.
So my advance planning paid off and delivered two tasty meatless dining experiences 1500 miles from home. That, along with desert hikes, patio lounging, pickle-ball matches, and quality family time all packed into 4 days, I'd say we had a successful trip. And as in years past, I smuggled home 8 freshly harvested grapefruit in my suitcase to extend the sunshiny Arizona memories a few days longer.
In case you get back there before I do, here are the other spots are on my Arizona wish list :
Vegan
Pomegranate Cafe (Phoenix)
Green New American Vegetarian (Phoenix and Tempe)
Vegetarian
The Cutting Board Bakery and Cafe (Mesa)
Vegetarian-Friendly
True Food Kitchen (Phoenix and Scottsdale)
Seasons 52 (Phoenix)
The Herb Box (Scottsdale)
And here are two spots I've reviewed on past trips:
Mellow Mushroom (Phoenix and Mesa)
Pita Jungle (18 locations in AZ, including Phoenix)
What are your favorite desert dining destinations?
If you liked this post, you may also enjoy: