To read more about our full day of food cart eating in Portland, Oregon, check out this summary post.
8:19 pm Roshambo
After a long day of wrangling hounds at Doggy Business, Jeff's brother and sister-in-law agreed to join us on our food cart quest for dinner.  Doug and Meredith kindly ventured outside their neighborhood to explore the food carts at D-Street Noshery (SE Division and 32nd Avenue).  In the center of the pod, we were quite pleased to find a lovely seating area complete with local beers on tap (Captured by Porches Guerrilla Public House) and a wood stove that kept us toasty warm while we ate.
Update: I think Roshambo has closed permanently.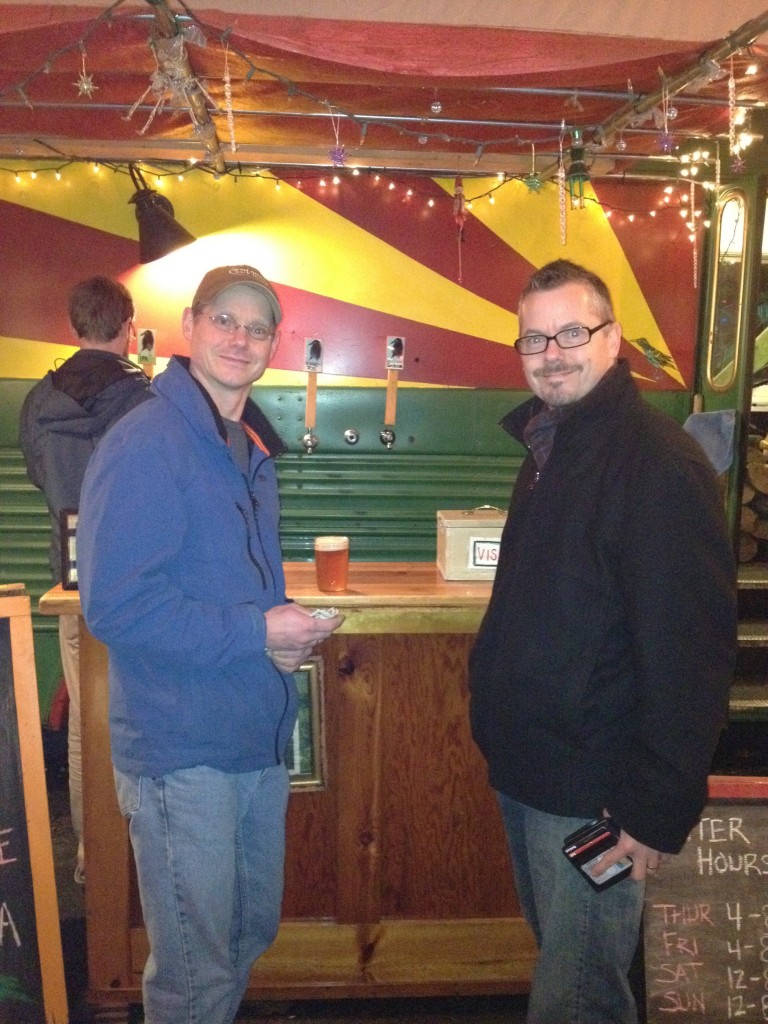 Roshambo proved to be our first, tasty destination.  They serve organic, vegetarian Indian food and we happily ordered up kichari, samosas, chana masala, and aloo doom (all vegan, actually) with plans to share between the four of us.  The main dishes were seasoned well and came with the requisite white rice and naan bread (sadly, both refined grains) but the kichari was made with brown basmati rice (happily, a whole grain).  The samosas were a little soft on the outside, despite being deep-fried, but with a good filling and I couldn't get enough of the "house-made mango chutney" that came with them.  It tasted more like apples and cinnamon than mangoes, with a great vinegar kick and plump raisins.  I could have just spooned it up and eaten it straight.
On Meredith's suggestion, we supplemented our Roshambo vittles with nearby Fuego de Lotus' fried plantains with cheese.  Holy cow.  They were warm and crispy and a bit like thick cut French fries.  The texture inside was fluffy and fantastic and the salty cheese on top offered a nice creamy contrast.
The atmosphere was so pleasant, and the IPA so hoppy that we stayed for quite a while, laughing and enjoying the relaxed feel of a Friday night in P-Town.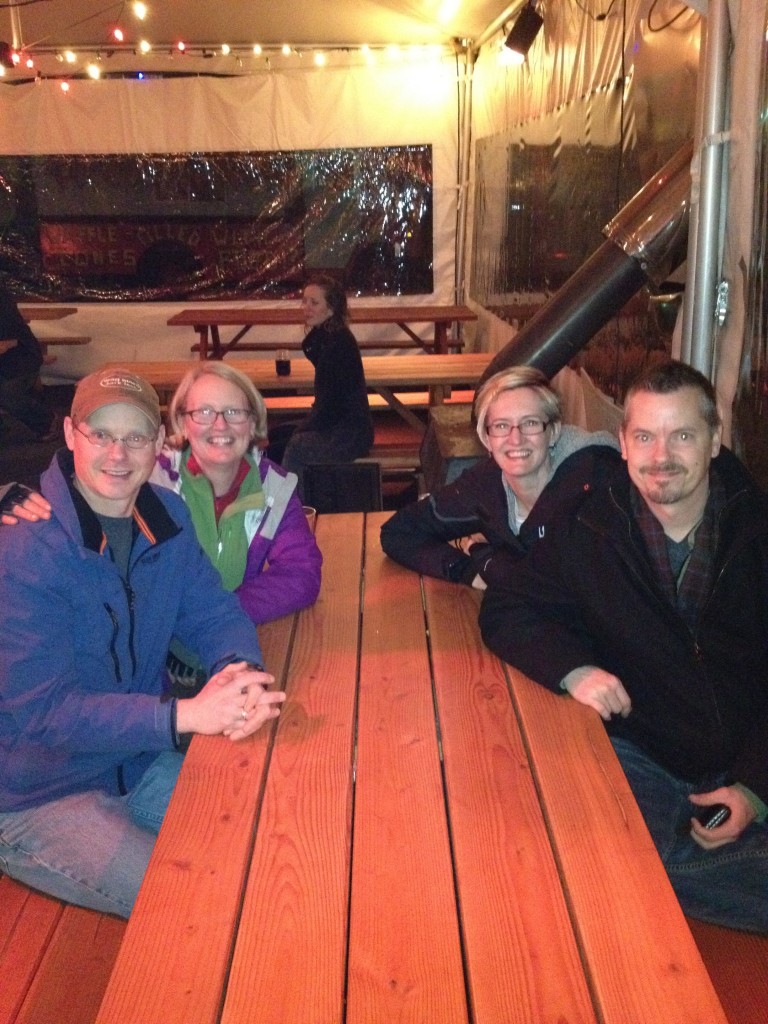 Do you have a favorite chutney or sauce recipe that really kicks up a dish?