It was a pilgrimage of sorts.  Twenty-some food bloggers boarded the bus to Milwaukie, Oregon to tour Bob's Red Mill, the headquarters of healthy flours, seeds and cereals.  We were a quiet bunch, strangers mostly, as the conference that had brought us together hadn't officially started yet.  After a couple days of book fairs, keynotes, workshops and receptions at IFBC, we were fast friends.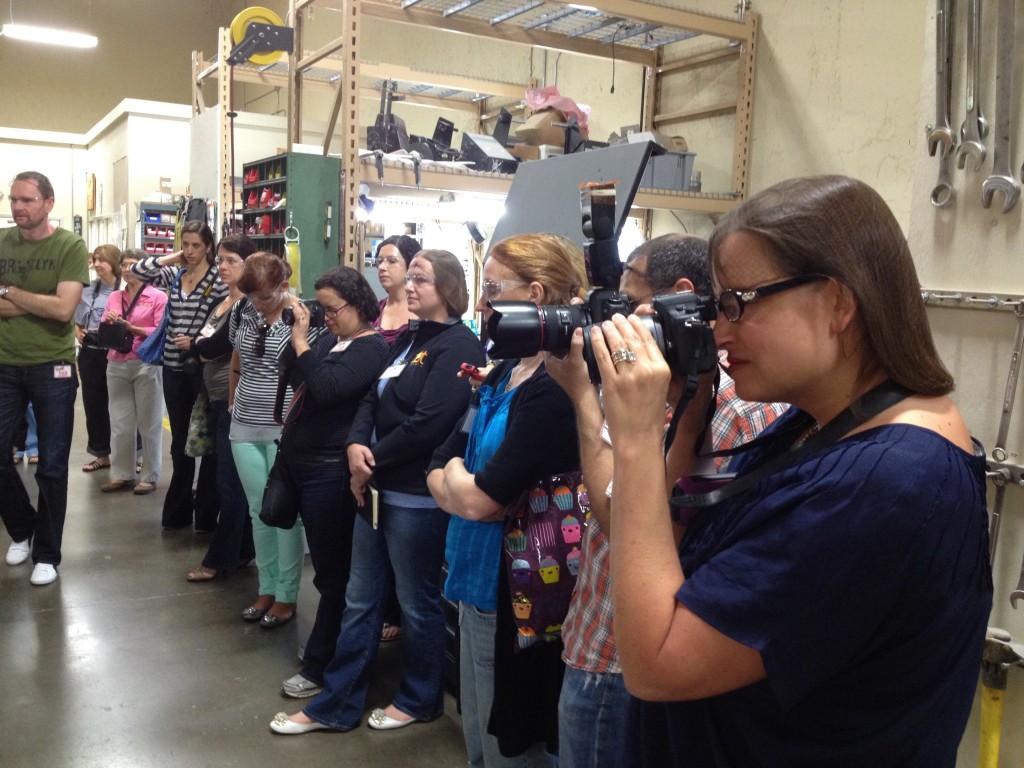 Tours like these delight me, and I've been on several, from the Perugina Chocolate Factory in Italy to the Tillamook Cheese Factory in Oregon.  Apparently, I'm not alone in my desire to see the nitty-gritty of how the goods get from the field to the grocery store shelves.  The most memorable part of this tour was the man himself:  Bob Moore.  He's a cross between my grandpa (octogenarian, big glasses, smart-alecky sense of humor) and the Galloping Gourmet, Graham Kerr (innovative, animated, passionate about healthy food).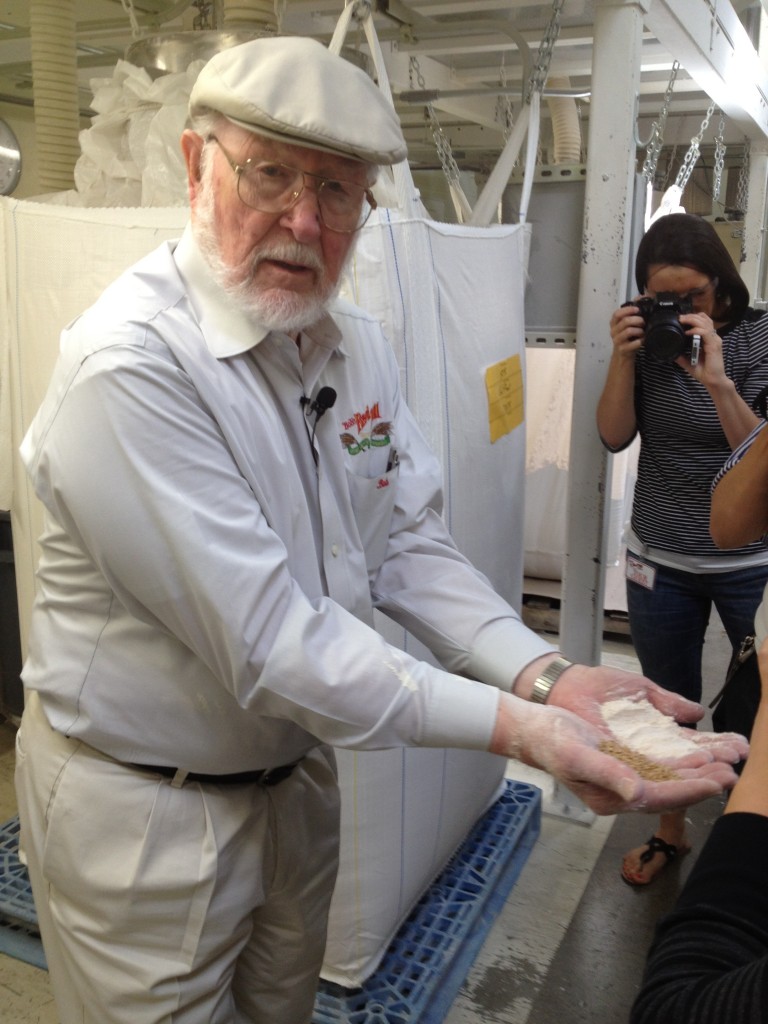 Whole grains are a hallmark of a healthy eating, and with carefully selected Danish mills and French milling stones, this company is making buckwheat groats and gluten-free oats household words.  Whole grains products still have their three main parts – the bran, germ and endosperm – intact.  They can be eaten whole or ground into whole grain flour.  Refined grains have some or all of the bran and germ, and the nutrients they contain, removed during processing.
The Mill's extensive line of 400 products also includes beans, baking mixes, and granola.  Bob's favorite?  Thick rolled oats.  He has them every morning with nuts, banana, milk and flaxseed.  Their best-selling product?  Flaxseed meal.  He affectionately calls it "the elixir of life".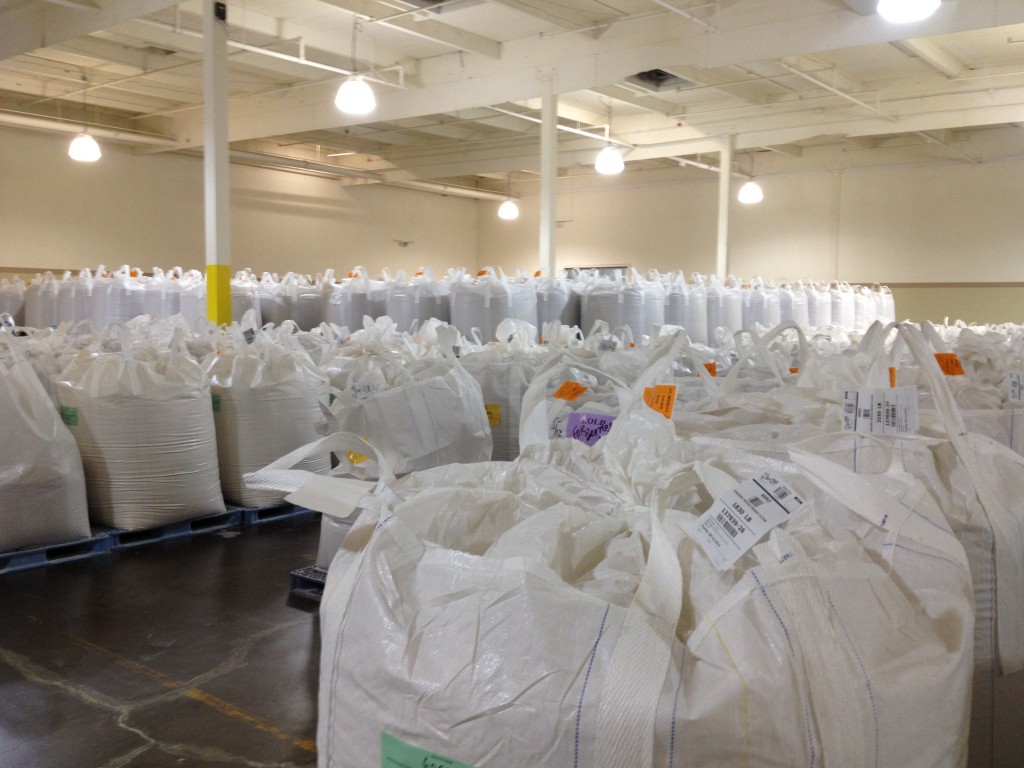 Accurate labeling of their products is clearly a priority, which makes for grateful and loyal customers.  A separate building on the 15-acre campus houses all the gluten-free packing lines and they test every product for gluten even when their suppliers assure them the source material is certified.  (Technically, they're allowed to have 20 ppm but instead strive for 5 ppm or less and continually work with their farmers to keep shipments gluten-free.)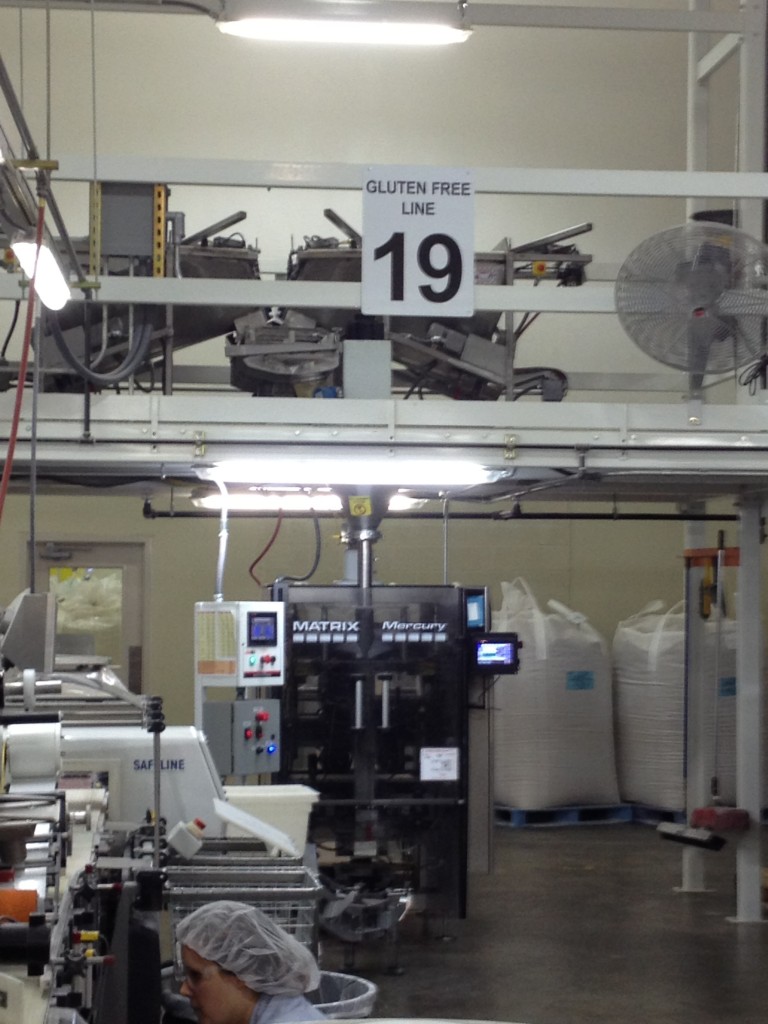 If you're interested in visiting the manufacturing facility yourself, tours are held at their World Headquarters (not to be confused with the Visitor's Center and Whole Grain Store down the road), Monday through Friday at 10:00 am.
Bob's Red Mill World Headquarters
13521 SE Pheasant Ct
Milwaukie, OR 97222
800-349-2173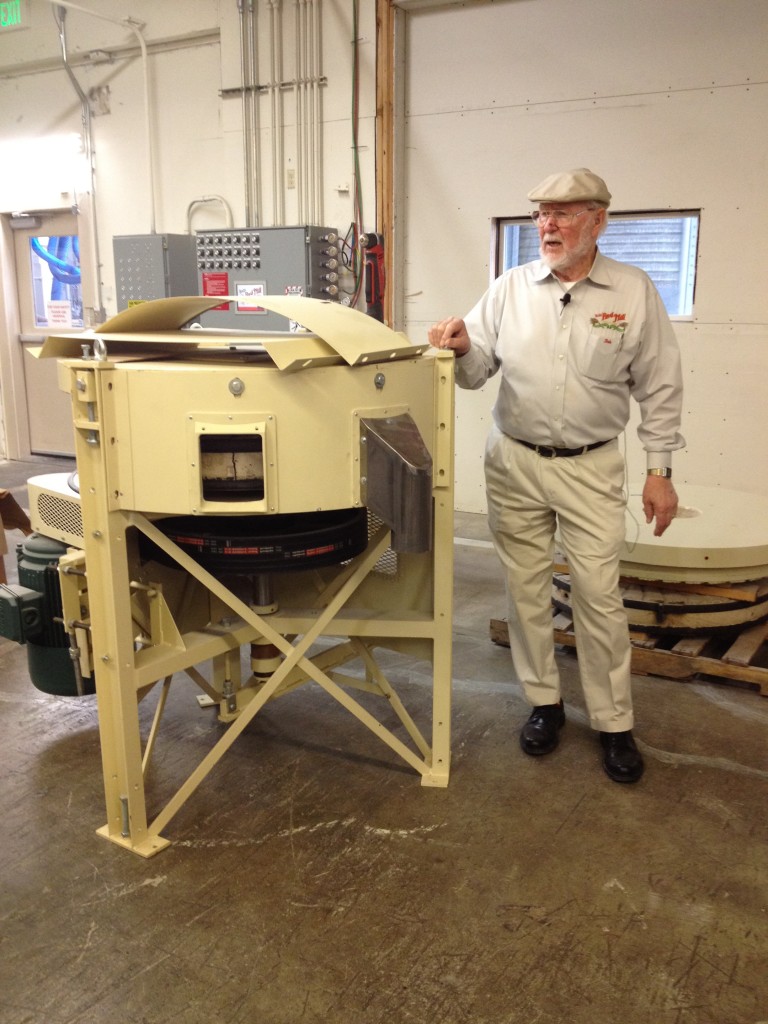 Near the end of the tour, Bob shared some pride of ownership: in 40 years of use, his beloved quartz millstones have never worn out.  Wish I could say the same about my 40-year-old body.
Do you have a favorite company that's making healthy food and doing it right?
Note:  As part of this tour for bloggers, we received a goodie bag with free products and a gift card.  Before the tour, I was a happy customer and I will continue to be going forward.  Normally, with their stuff I love it, use it and pay for it myself. 
If you liked this post, you may also enjoy: