What's in a name?
Well, in my limited observations, a particular handful of names might denote conscientious businesses who care about nutrition. Let me explain. As I was standing in my pantry the other day, I realized how many of the food packages I buy have someone's first name on them, like Annie, Dave or Amy. There are real people behind these names and apparently they're proud enough of their products to share their name with the company and slap it on each and every label. It may be a coincidence, since I try to stock my shelves with healthy options, but of the first 5 namesake companies I could spot, all of them seem to be doing it right.
Amy.  People with allergies know about Amy's. A company that fills the grocery aisles with products free of tree nuts, soy, dairy, gluten, corn, and/or lactose is a rare find. People with nutrition-related diseases know about Amy's, too. They have low fat, cholesterol-free and lower sodium items, as well, which can be helpful for folks with high blood pressure, heart disease, or similar dietary challenges. And, of course, vegetarians and vegans have known about Amy's from the beginning, because at their core, they're a meatless food company.
You're bound to end up with healthy products when you use organic vegetables, hormone free dairy, and make everything by hand. Amy Berliner's parents got started by feeding her foods like these, then expanded their collection of recipes and decided to make them available for other people's kids, too. Their variety of products is mind-boggling: soup, burritos, wraps, pasta sauce, chili, ethnic meals, veggie burgers, pot pies, pizza, and salsa. Geez.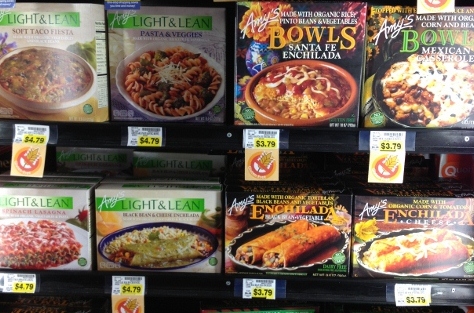 Annie. I won't lie. I started buying Annie's products because of her mac & cheese. I was thrilled to find an easy-to-make, boxed macaroni and cheese with 5 grams of fiber per serving (Organic Whole Wheat Shells and White Cheddar). But I've stayed a loyal customer because of her salad dressings. The Goddess Dressing is unbelievably good. The creamy, tangy flavor can compete with ranch any day of the week.
Side by side with comparable products, what really stands out is the simplicity and quality of her ingredient lists: vinaigrettes where sugar isn't listed first, bite sized cheddar crackers made with organic flour and healthy fats, and fruit snacks with plant-based, non-synthetic colors. There is lots to love coming from Annie Withey's company.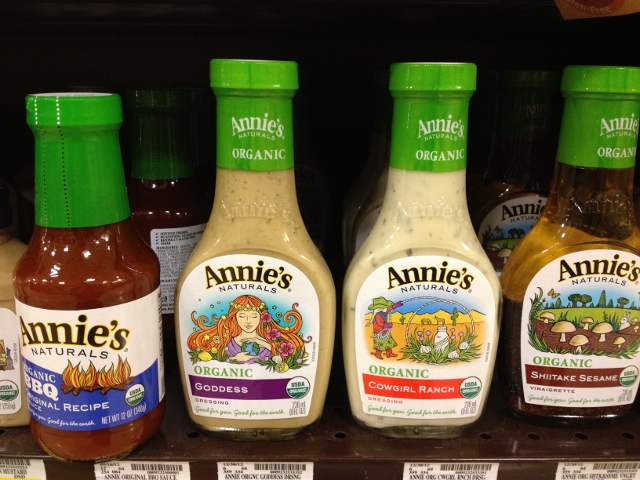 Bob. They didn't start out with a focus on gluten-free products, but Bob's Red Mill has emerged as a trustworthy company for those among us trying to live a life without gluten. That's because they're committed to extensive parts per million testing for gluten in raw materials and finished products and have created a separate gluten-free packing division. When they put "gluten free" on the label, they mean it.
Besides selling many of the foods encouraged by major health organizations, like whole grains, legumes, nuts, and seeds you can also count on them for hard-to-find items like whole wheat pearl couscous, oat groats, kamut, whole wheat pastry flour, green pea flour, and large flake unsweetened coconut. But, Bob will proudly tell you they're most famous for their flaxseed.   (There's more to know about Bob Moore, which you can read more about here: Bob's Red Mill Tour: Headquarters of Healthy.)
Dave.  It's hard to imagine going from being incarcerated to founding a whole grain and organic bread company with $53 million in revenue in less than 10 years, but that's exactly what Dave Dahl did. He's found a way to make healthy bread 18 different ways…so far. The light breads (Good Seed Killer Light and 21 Whole Grains Killer Light) are fantastic for calorie controlled diets, ranging from 65-75 calories per slice. And they don't use funky fake ingredients to get the calories down…they just make the slices smaller. But, take a peek at the Nutrition Facts on any of Dave's Killer Bread's products; you'll find fiber, protein, and minerals but you won't find trans fats or anything unnecessary or unnatural. For this transformed businessman and baker, nutritious is the name of the game.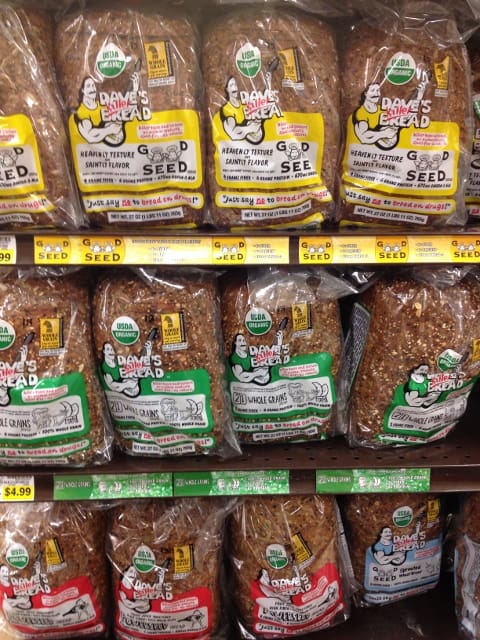 Justin. This company focuses on nut butters and candy, both of which have ingredient lists that look very different from the name brands we're used to. Search their labels and their website and you'll see words like organic, gluten-free, GMO-free, kosher, vegan, sustainable, local and dairy-free. I'm a fan of their Chocolate Hazelnut Butter, as it is a higher protein, lower sugar alternative to the much-loved Nutella. (Find the complete write-up from an earlier post here: A Nutrition Review of Nutella and Other Chocolate Hazelnut Spreads.) Spreadable, delicious, and healthful? Justin Gold has got his priorities straight.
It seems like more and more food companies are focusing on the quality of their ingredients and considering the health effects of their creations. Maybe a few years from now things will have evolved so much that only healthy products will fill our stores, and I'll be writing a post singing the praises of Sophia, Aiden, Emma, Jackson, and Olivia (the most popular baby names of 2012).
Who did I miss? What other namesake companies are making products with nutrition in mind?
If you liked this post, you may also enjoy: