I have a new favorite Bellingham restaurant. Nothing will ever beat out Pepper Sisters for dinner, but my heart now belongs to Big Love Juice for breakfast and lunch. They've been open just 6 weeks and I've already been 3 times. In the last 10 days.
They set up shop in a bright, cheery spot on the first floor of the Herald building. The menu is overwhelming, in a good way. There are so many options you're bound to find something wonderful from their collection of surf bowls, morning bowls, green bowls, toast bowls, soup bowls, melt bowls, barista bowls, smoothies, or soups. And you can  make any of these your very own by choosing from their massive list of customizable add-in ingredients.
On my first visit I had to sit at a table and study the lengthy menu before going up to the counter to order. The booths are comfortable and the sun's rays streaming in the enormous front windows makes everything feel light and airy, not to mention making food bloggers/photographers feel grateful for oodles of natural light. Oh and did I mention I was surrounded by jars? The shelves were covered with empty jars (for sale) and full jars (of colorful fresh juices) so I was essentially in my happy place.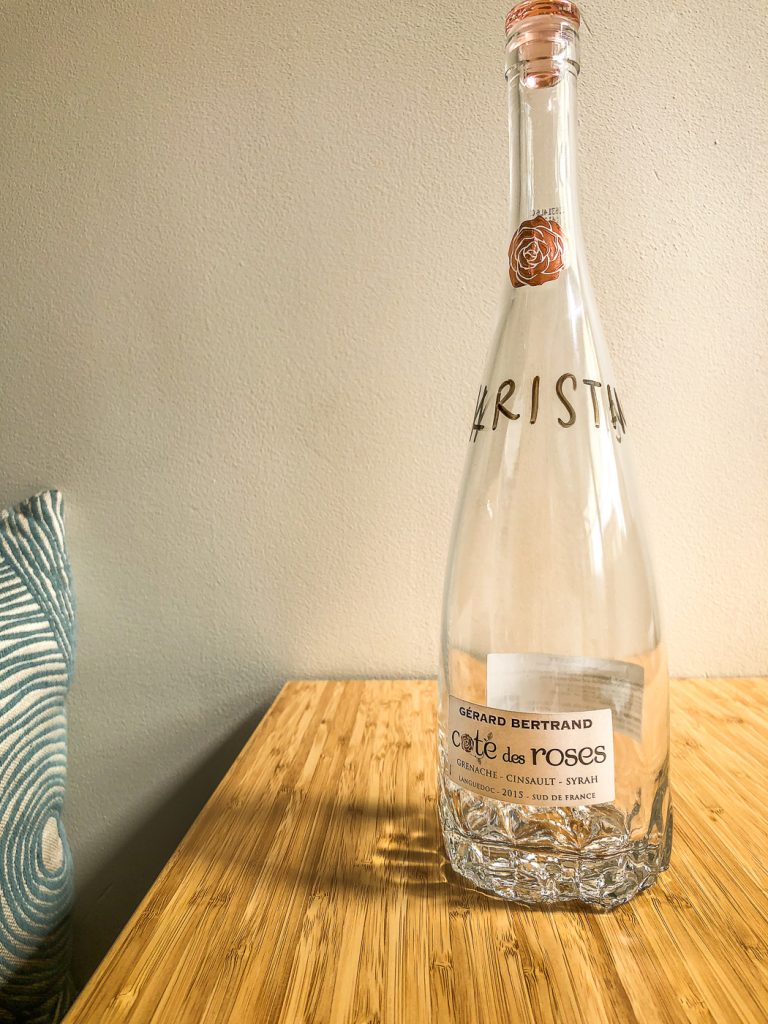 I started with the Vanilla Dragon green tea, which they blend in house, and rotate seasonally. It was so pleasant on my palate. Subtle. Light. The finish was a mix of the grassiness I love about green tea smoothed over by the delicate sweetness of vanilla. After I felt my teabag had had sufficient brew time, no sooner had I started searching for somewhere to politely set it than a server brought me a tiny cup.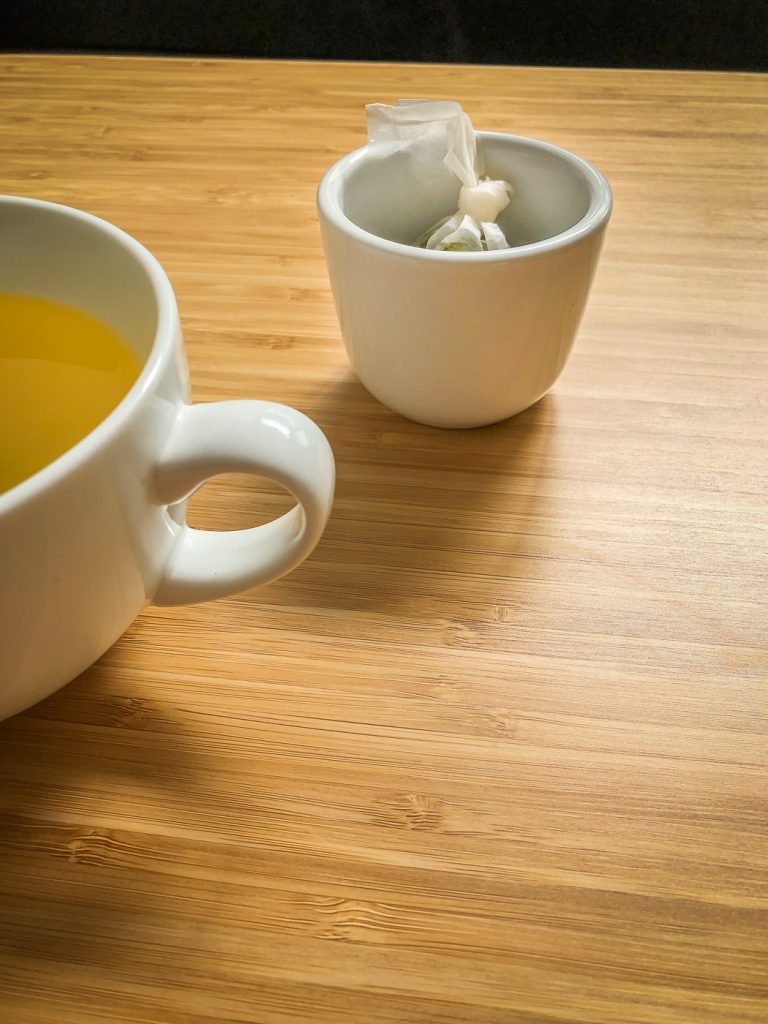 First impressions count, and the Vinyasa Morning Bowl provided my first bite of Big Love Juice's creative food combinations. I'm all about texture and I can tell you they found the right formula with this mix of ingredients. The almonds were the crunchy element and tasted almost sweet somehow. The turmeric mylk was just a little bit tangy but not too spicy as to overwhelm the other flavors. My discerning dietitian eye found the portion size to be spot on, and the edible flowers made it a true masterpiece.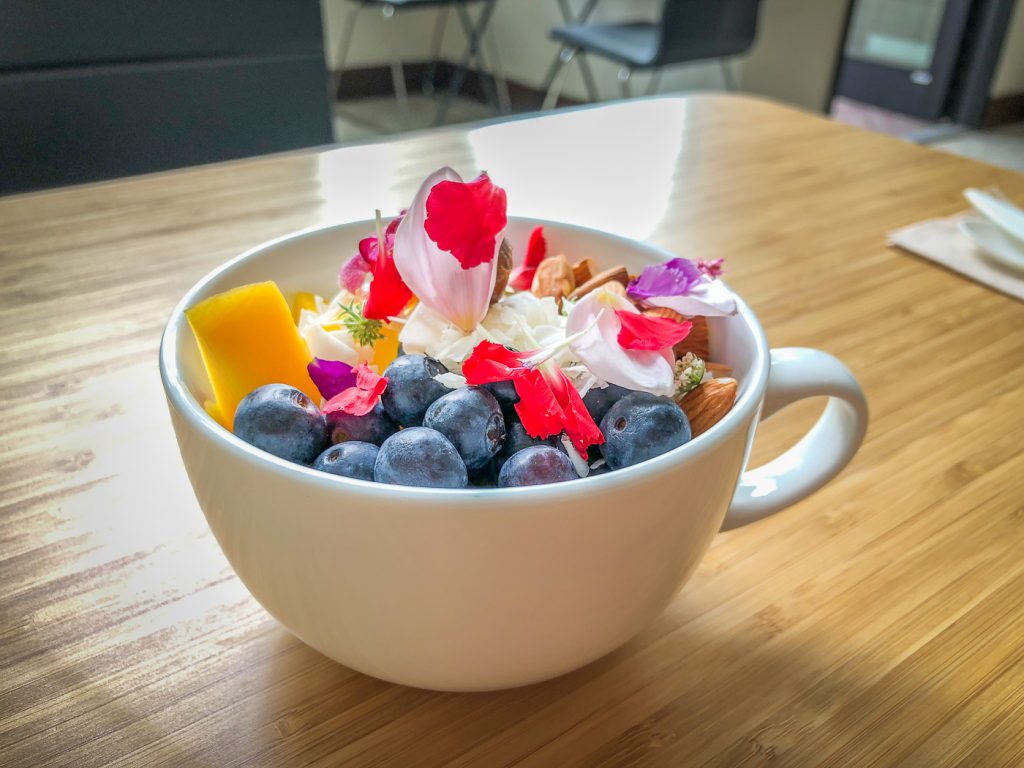 I didn't need more food to eat, but I am always tempted to order more than one menu item for scientific food sampling purposes. I opted for the Glacier Toast Bowl. First of all, I've never seen toast look so dazzling. Honestly, do they have a food stylist in the kitchen?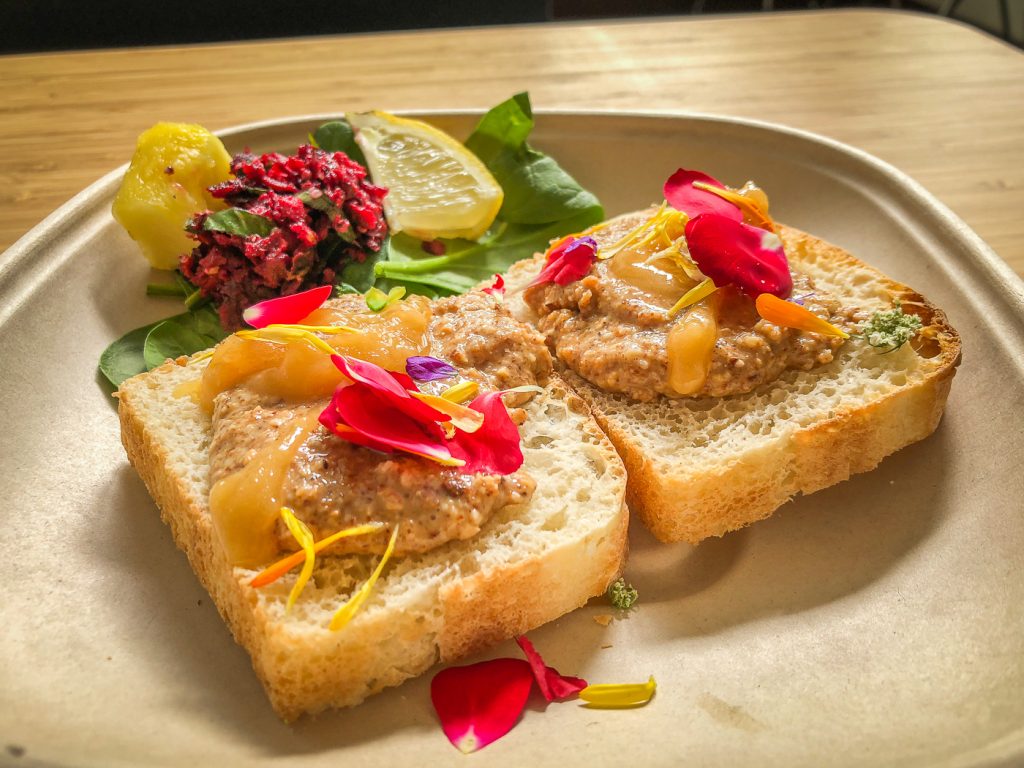 I suppose it's not really a bowl per se, but it is served on a plate with edges that curve up. The toast had just enough salt to avoid blandness but not too much. The honey and almond butter flavors shined on through. Again, I thought the portion size was reasonable. The slices of toast were small, and happily, unlike most restaurant toast, weren't drenched in butter. The texture was crisp, but not overly browned or dry.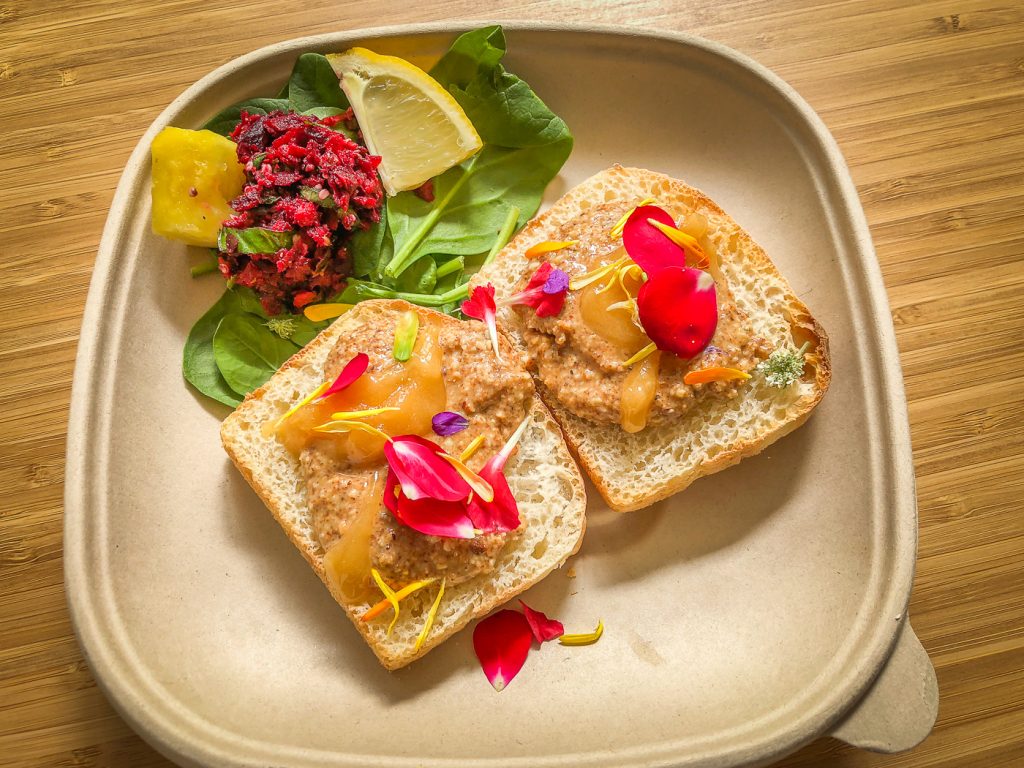 A couple of notes on these unique ingredients. Manuka honey originates in New Zealand and may have antibacterial qualities. Some people tout its ability to help heal wounds when used topically but there isn't a lot of science yet to support health claims associated with ingesting it. I can tell you it tastes divine. And the peonies! (I think she said they were peonies. Can anyone confirm or deny this with the visual evidence provided?) Depending on which ones are used, edible flowers may offer up potassium and a nice array of phytochemicals (because of their rich colors), and possibly polyphenols which are beneficial micronutrients that explain why tea, coffee, berries and red wine offer some protection against chronic disease.
When I went back a second time, it was for lunch and I was accompanied by the husband. He settled on the Warrior Juice and was very pleased. It was super-duper gingery which was too much for my sensitive mouth.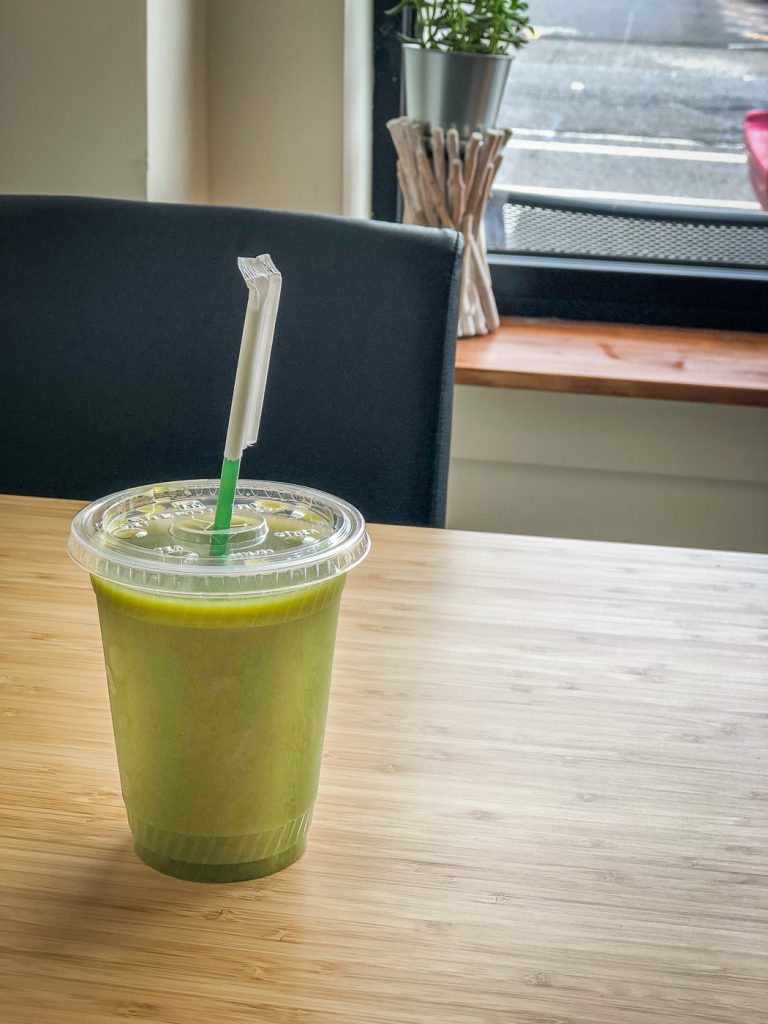 Because I'm indecisive and like to taste stuff I got the Cedar Juice sampler (Juice taster? Juice flight?). The Rad juice was my favorite, followed closely by the Big Love juice. And the clever presentation was half the fun.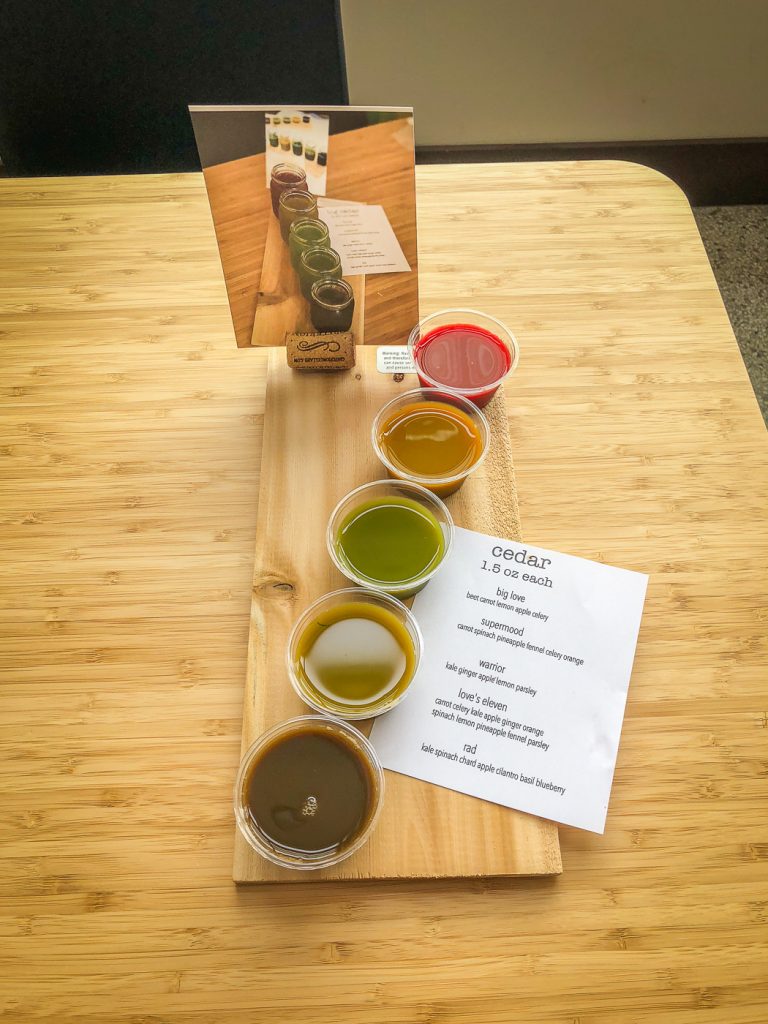 Jeff got the Sehome Soul Bowl. He described it as simple but good, and noted, "Who doesn't like cheese melted on a tortilla?" The filling was piled high in the middle, which made for easy scooting onto each tortilla for eating purposes.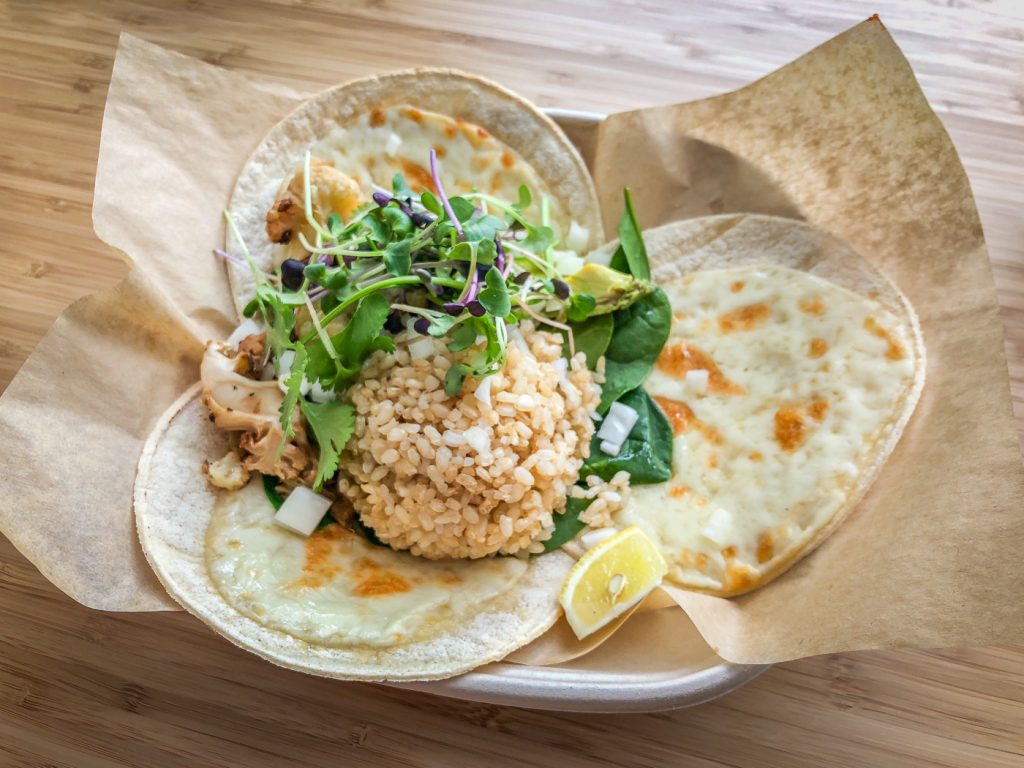 Depending on which of the available sauces you chose this could be a completely different dish. The options are coconut curry slurry, almond tamari cream, or spicy green. And if you're not satisfied with the portion of sauce they serve you, you can help yourself to more, self-serve style!
I got the Island Rain Bowl with the almond tamari cream sauce. The coconut broth didn't have much flavor on its own but all the rest of the ingredients provided fresh crunch, flavor, and color and the pineapple offered much needed acid. I really liked the smoked coconut, which is something I've never had before. I'd describe it more as a coconut coated with BBQ potato chip flavoring. (Why didn't someone think of that before? Yum.)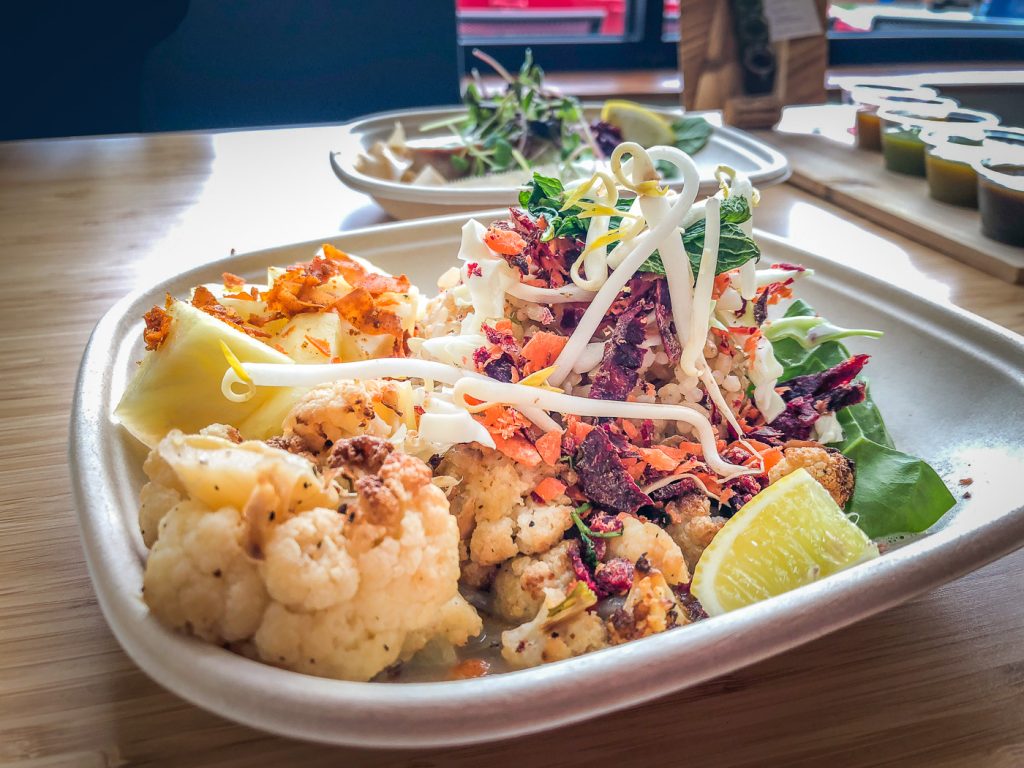 We shared the Baby Beach Melt Bowl and I was again impressed with the marvelous presentation. It was simple…cheese melted on toast…but it was well executed and so nice to look at.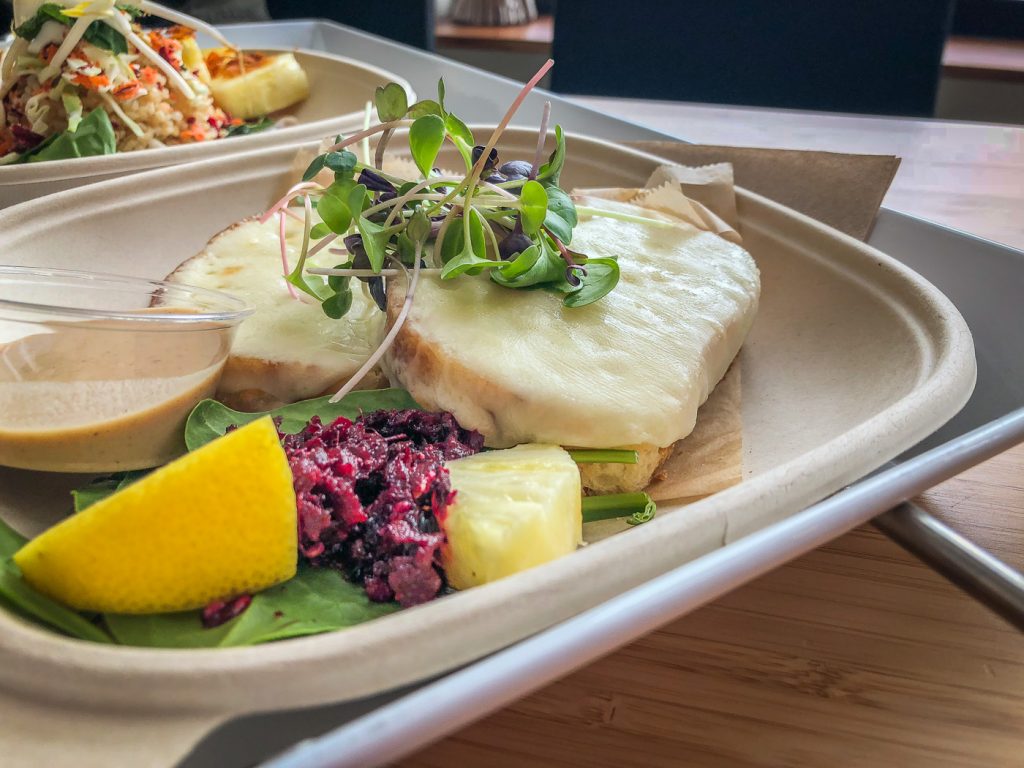 I went back a third time on my way to work a few days later to get a to-go breakfast. The Namaste Barista Bowl (served in a cup so I could take it with me) took me by complete surprise. What I noticed first was the SMELL! It was like Christmas and winter and snickerdoodles and warm cinnamon toast all at once. Wow! And then the flavor delivered on the aroma's promise: caramel and butterscotch, then nutty but with the base layer of black tea coming through. I've honestly never tasted anything like it before and I adored it.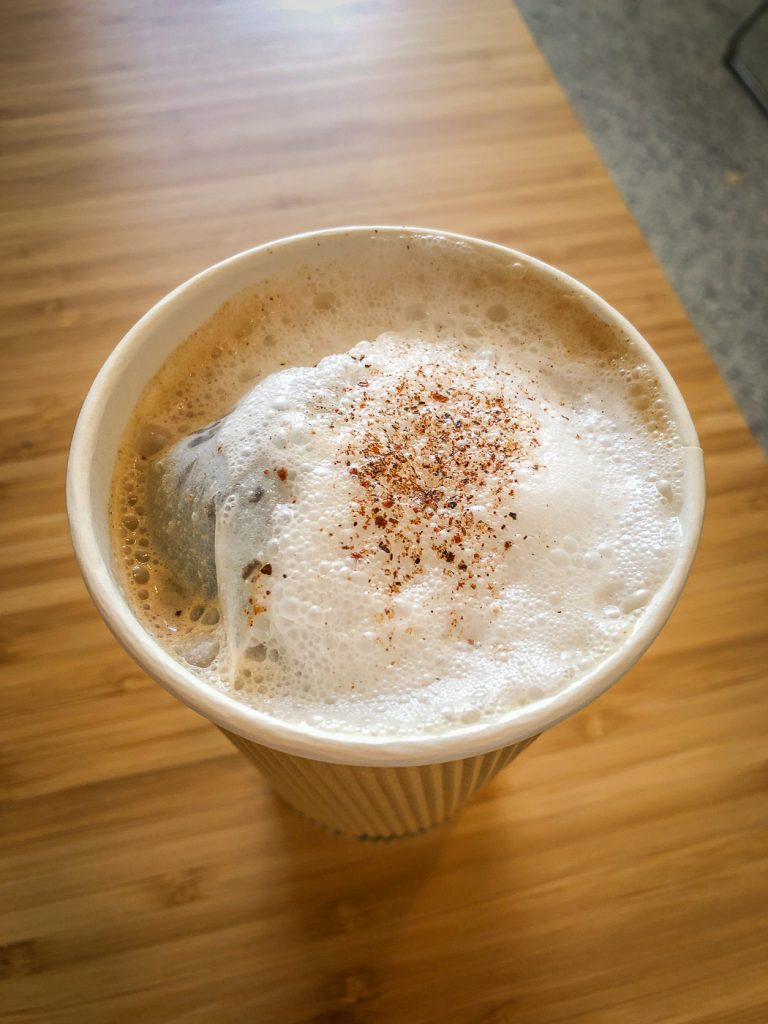 I also grabbed a Funk Lovin' Surf Bowl, customized with added vegan dark chocolate. The acai base itself was lacking much excitement but the toppings made it interesting and tasty. And boy did I get some fruit servings in for the day.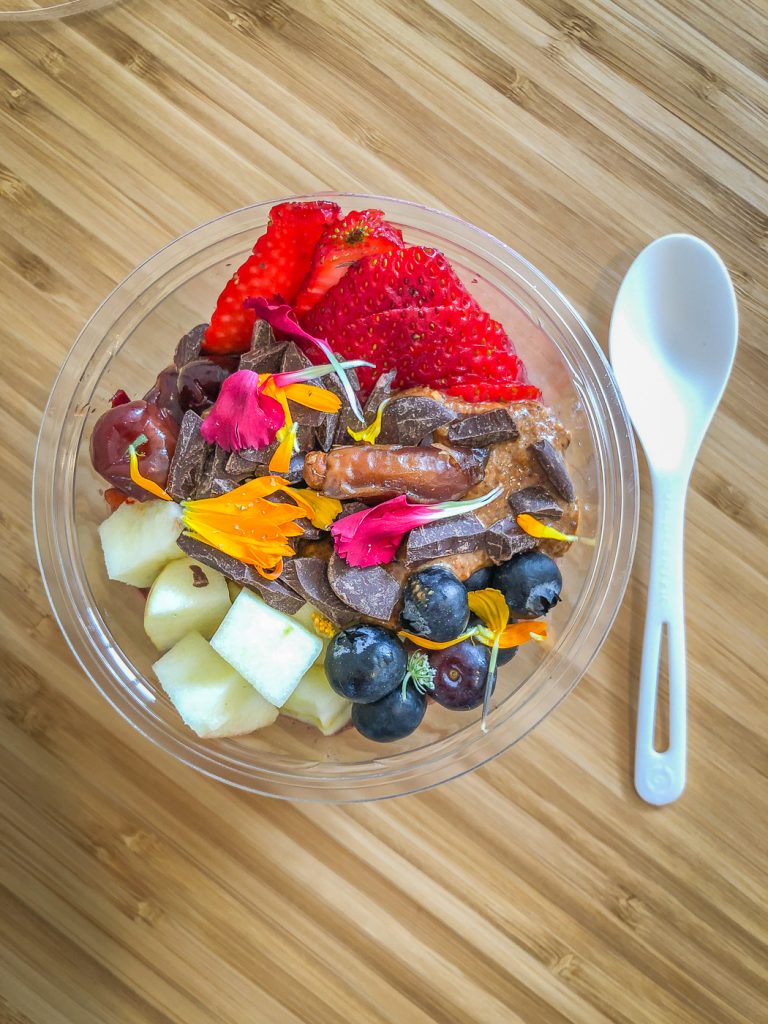 Vegans, and everyone else for that matter, can most definitely make themselves at home at Big Love Juice. There are a variety of options so you can order to fit most special diets. For example, there is provolone or vegan cheese;  Samish Bay plain (dairy) yogurt, goat kefir, or vegan coconut yogurt; and vanilla bean (dairy) ice cream or vegan coconut ice cream. They offer gluten-free bread as well. The only "meat" I could see on the entire menu was tuna.
There are a few more things I should tell you about this oasis of plant foods in the heart of Bellingham. The customer service is outstanding. The staff is friendly and helpful and seem to genuinely want you to enjoy yourself and their food. The daily specials can help you enjoy their fantastic food at a reasonable price. And they deliver! (Oh, boy, am I in trouble. Laziness + desire for healthy food = my new guilty pleasure.)
This is one of those places that you can eat at and feel good about. Pretty much everything on the menu is something dietitians are telling you to eat more of: veggies, fruit, nuts, nut butters, nut milks, whole grains, herbs, tea, etc. This makes ordering pretty darn easy, from a nutrition perspective. You sort of can't go wrong.
There is simply nothing like this in Bellingham, and the good news is there will soon be two places like this in Bellingham. The owner is planning a second location in Fairhaven, so as to be available for fresh, colorful sipping and snacking at either end of the South Bay Trail. Genius! This dietitian is in big love with Big Love Juice.
Have you tried this revolutionary restaurant yet? Or do you have something like it in your neck of the woods?
If you liked this post, you may also enjoy: