Have you ever wondered what it would feel like to eat healthfully all the time? Like every damn meal, 24-7? It's possible, if you put in the time and effort to learn about nutrition and then shop, meal plan, and cook like the dickens. Or, if you live near Anacortes, Washington, you could let someone else do the work for you. I certainly did. I ordered up the 5-Day Detox Meal Plan from a restaurant called Drink Your Veggies. Then I effortlessly grubbed down on gluten-free vegan food Monday through Friday, and I'm writing this post to tell you all the gory detox details.
First off, I should explain that detox doesn't really mean what you think it means. It's become a buzzword that people associate with ridding your body of toxins by using some one-of-a-kind product that over-promises improved health. We actually have organs that remove harmful waste for us every day: the liver and kidneys. And we have essentially no scientific evidence on which to base the claims being made about what diet or supplement might enhance this type of removal despite all the advertisements from the makers and sellers of detox drinks, teas, diet plans, fasts, etc. As usual, the companies are making promises far out in front of the science.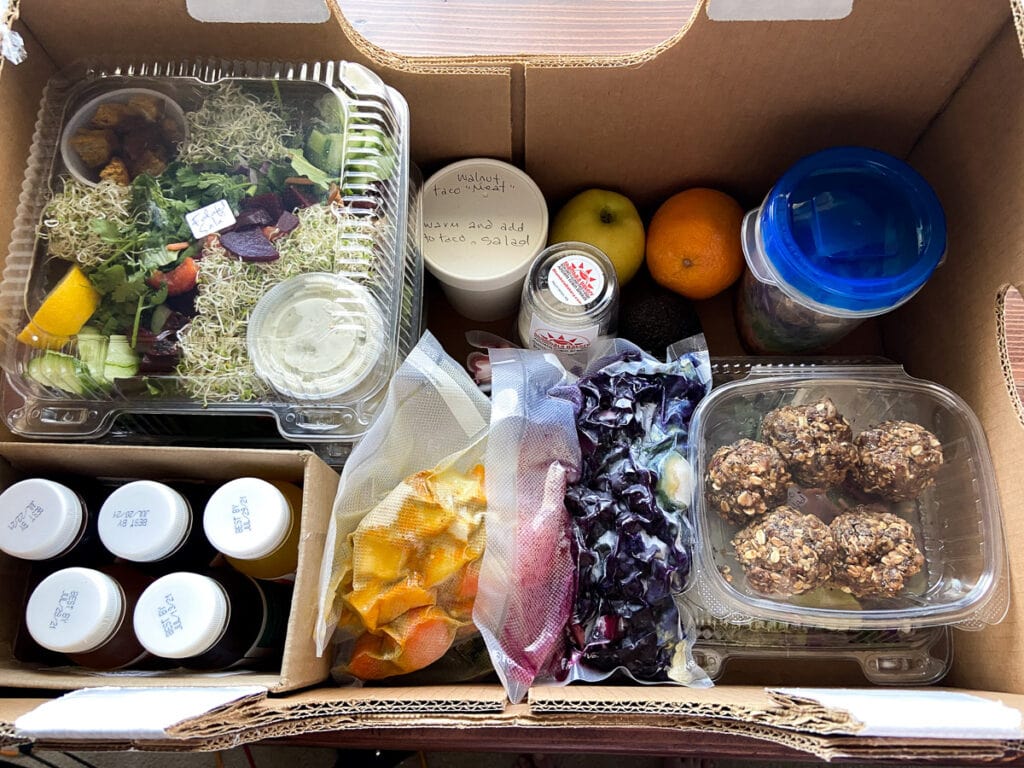 However, that doesn't mean the food on this meal plan from Drink Your Veggies isn't healthy, or a good replacement for junky food in your diet. If you suddenly swap a daily intake of Frappuccinos, Taco Bell, and Pop-Tarts with salads, smoothies, and juices, you're definitely doing your body a favor. (The less crud you put in your mouth, the less you have to worry about clearing the unwanted stuff out, right?) And you're probably giving it nutrients, fiber, and phytochemicals it was missing which is fantastic; and definitely a move in the right direction. And despite my opinion that a dietary detox like this, of actual meals with actual veggies and fruit, likely has more merit than a detox tea, it's not a miracle and the effect on your health is hard to measure.
So why is a dietitian doing a detox after dissing them? I ordered the plan because I was curious what it would include, it's a trend in my field that I get asked about a lot…and we were in the middle of a miserable heat wave, and eating without cooking was massively appealing. Also, I like food and eating so testing products like this is fun for me.
Drink Your Veggies ingredients are plant-based, gluten-free, locally sourced, and organic when possible. Their 5-day meal plan included:
Breakfast: 5 frozen smoothie packs
Lunch: 5 protein balls and 5 bottled juices
Dinner: 4 salads and 1 ramen bowl
Dessert: 1 gluten-free cupcake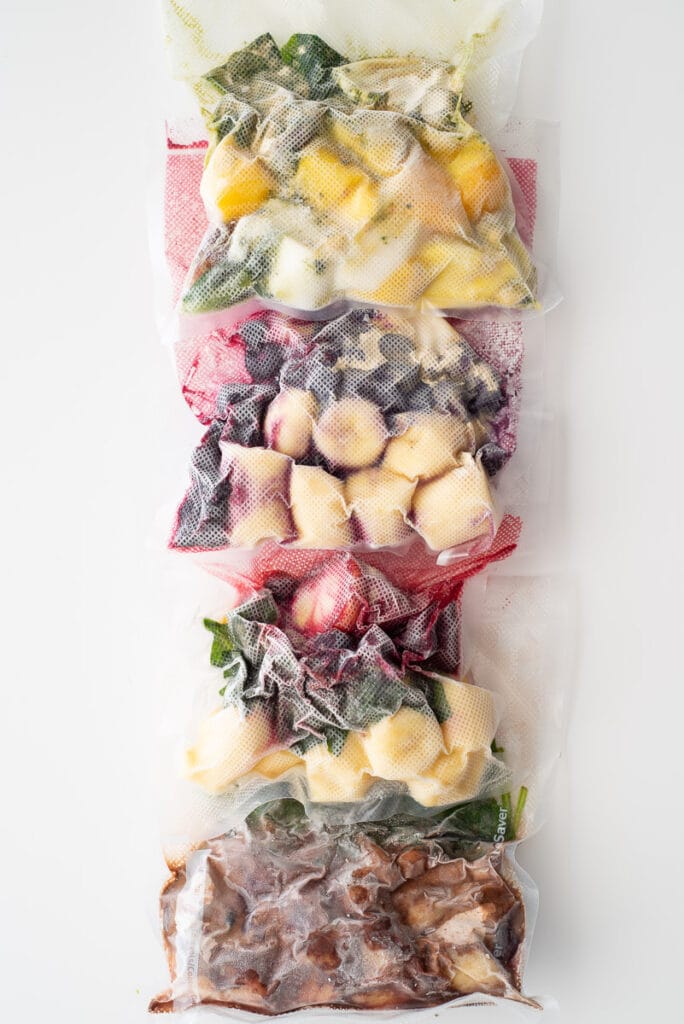 Breakfast
So let's start with breakfast. Every morning I just grabbed a smoothie packet out of the freezer, let it warm up a bit on the counter, added 6 fluid ounces of soymilk, and blended. There was a wide variety included, but unfortunately, they weren't labeled with the flavor or the ingredients.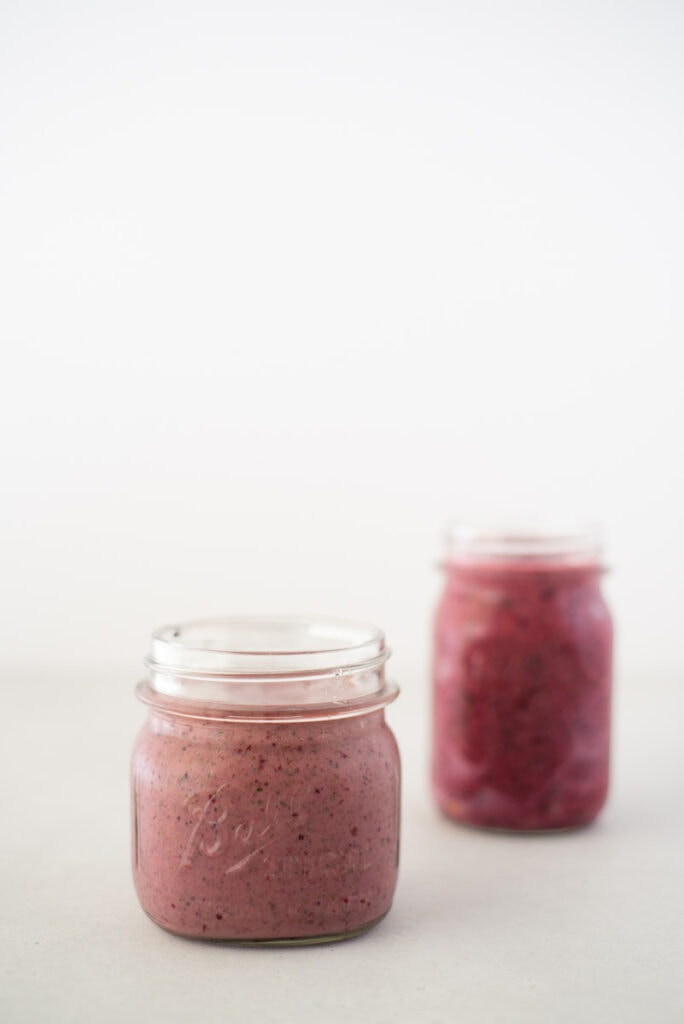 So, what I was actually sipping each morning was a guessing game. I was able to do some sleuthing on their site, however, and I think potentially I had these smoothies:
Pink Dragon: dragon fruit, mango, pineapple, coconut, lemon, banana
Chocolate Cherry: dark cherries, banana, coconut, cacao, vegan chocolate protein
Skagit Sunrise: carrot, orange, mango, pineapple, turmeric, cayenne, vegan vanilla protein, lemon, ginger
Epic Evergreen: dates, banana, mango, avocado, coconut, spirulina, lemon
Blueberries N' Cream: blueberries, banana, coconut butter, vegan vanilla protein, lemon zest, salt
They were all delicious and filling. There was not a one I didn't like. Easy, breezy, beautiful, blender breakfast.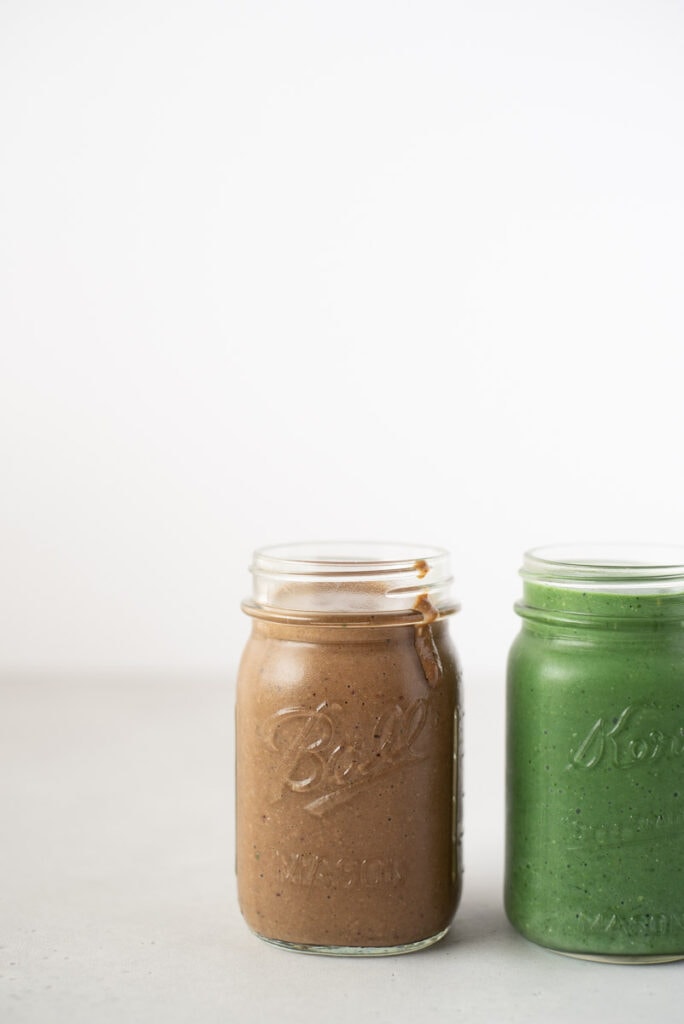 Lunch
Lunch was super fast and required no preparation at all. Just grab a giant protein ball and a bottle of juice out of the fridge and start eating. The protein balls were a highlight of my day: chewy, crunchy, tasty, and oh so satisfying. Based on what I could see and taste I think they were made of dates, oatmeal, chia seeds, vegan protein powder, peanut butter, and almonds. They really were remarkably good with a great texture, kind of like a no-bake cookie. I never got tired of them.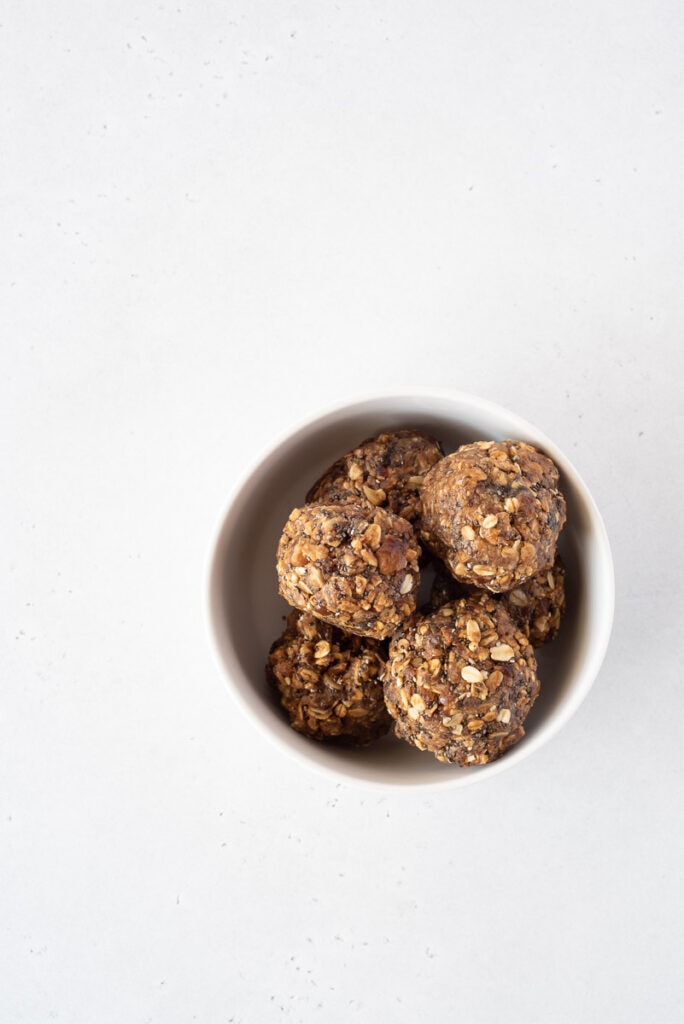 The organic Healeo juices for lunch were OK; not fantastic, not bad. The Skin Detox, for example, tasted like celery and spinach, which was unpleasant at first, but one I ended up liking more with every swallow. It was actually a nice foil to the sweet energy ball. The other flavors are pictured and listed below.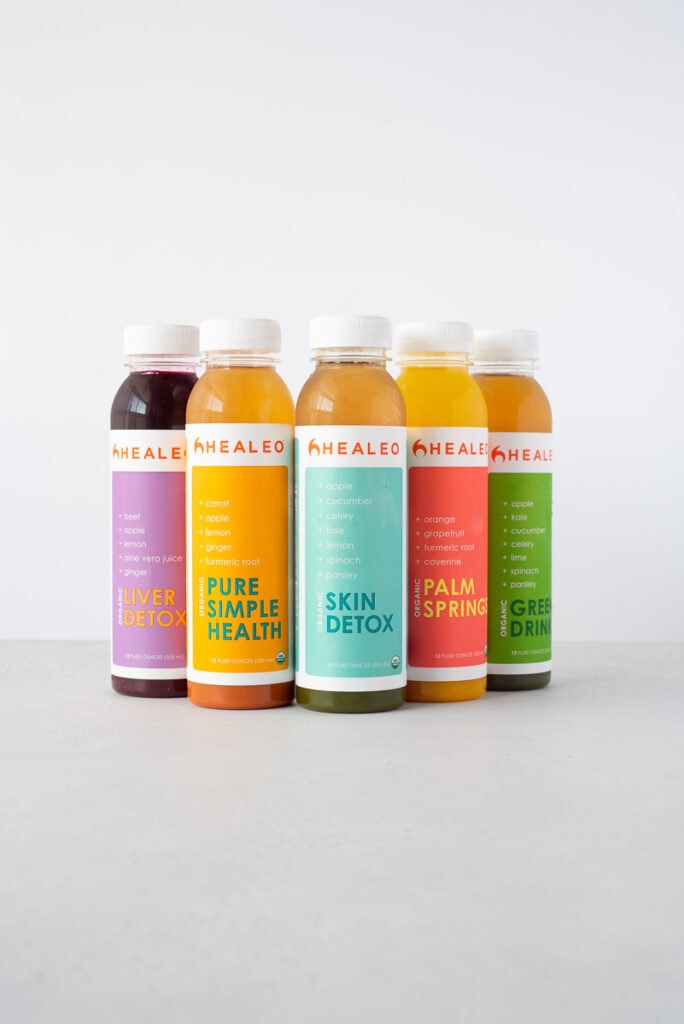 Skin Detox: apple, cucumber, celery, kale, lemon, spinach, parsley
Green Drink: apple, kale, cucumber, celery, lime, spinach, parsley
Pure Simple Health: carrots, apple, lemon, ginger, turmeric
Palm Springs: orange, grapefruit, turmeric, cayenne
Liver Detox: beet, apple, lemon, aloe vera, ginger
Dinner
Dinners included 4 prepared salads, which I ate for the first 4 nights, and a ramen bowl, which I saved until Friday. The Taco Salad and the ramen bowl were my absolute favorites. Again, labeling was limited so I'm doing my best to provide an accurate ingredient list.
Taco Salad: mixed greens, lettuce, red pepper, pickled onions, sprouts, carrots, cilantro, walnut/black bean/sundried tomato taco "meat", sour-cream-like sauce. This was marvelous! The taco meat was hearty and toothsome, not to mention a wonderful source of plant protein.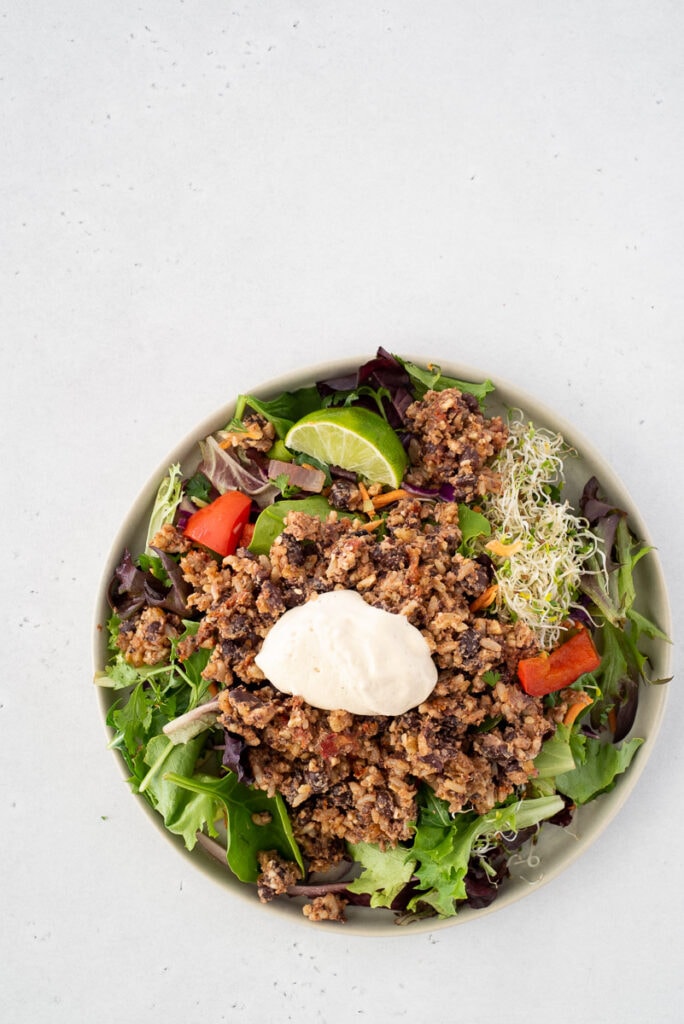 Falafel Salad: mixed greens, lettuce, falafel, beets, carrots, cabbage, red pepper, cucumber, sprouts, wasabi chive ranch. Such a creative idea for a salad. At first, I thought they forgot to add the falafel. Then I realized what looked like croutons were dried/dehydrated pieces of real falafel balls! Overall, this was just a great combination of flavors and a nice way to bulk up a vegetable salad with some plant protein.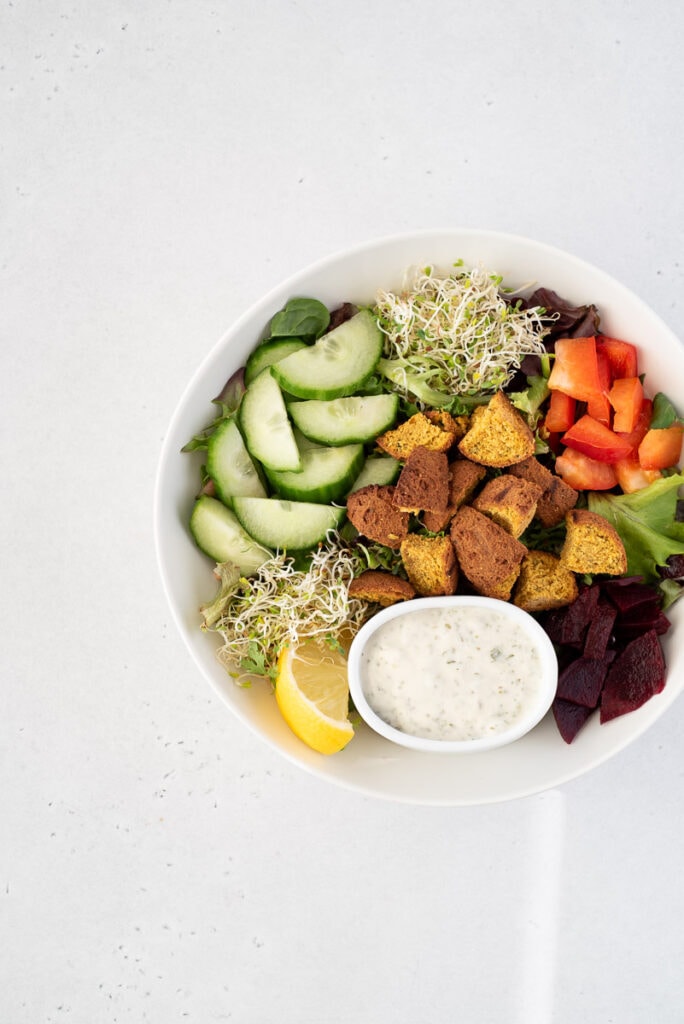 Broccoli Quinoa Salad: mixed greens, lettuce, carrots, cabbage, dates, broccoli, parsley, brown rice/quinoa, lemon vinaigrette. This one was just ho-hum. While I loved the addition of the dates, the salad was nothing to write home about.
Chickpea Tuna Salad: mixed greens, lettuce, red pepper, celery, pickles, red onion, chickpeas, dijon/mayo-like dressing. This was not my favorite, since I'm not a fan of regular tuna salad. But the dietitian in me was happy to see protein from the chickpeas.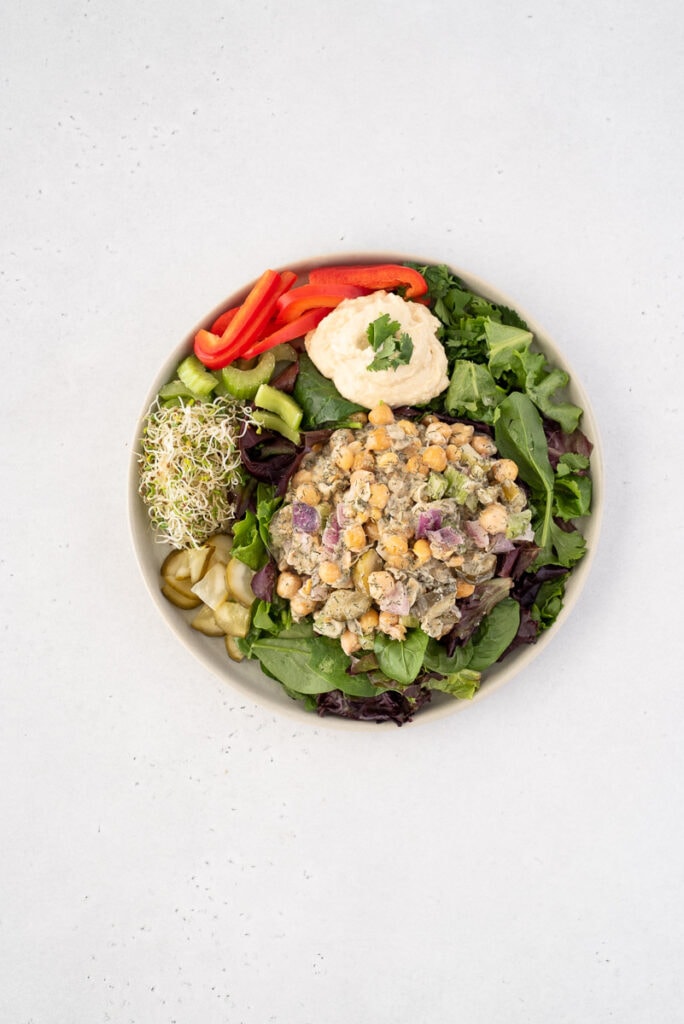 Ramen Bowl: broth, chickpeas, cabbage, carrots, daikon, noodles, bok choy, mushrooms, seasoning packet. Holy cow, this was delicious! It had a nifty little tea bag full of lemongrass and other seasonings, so when you added the boiling water, it steeped and the noodles got cooked. There was a very flavorful (umami-ish?) brown concentrate coating the chickpeas and it was the best part of the bowl, once it was stirred in. I'm fascinated to know what it was!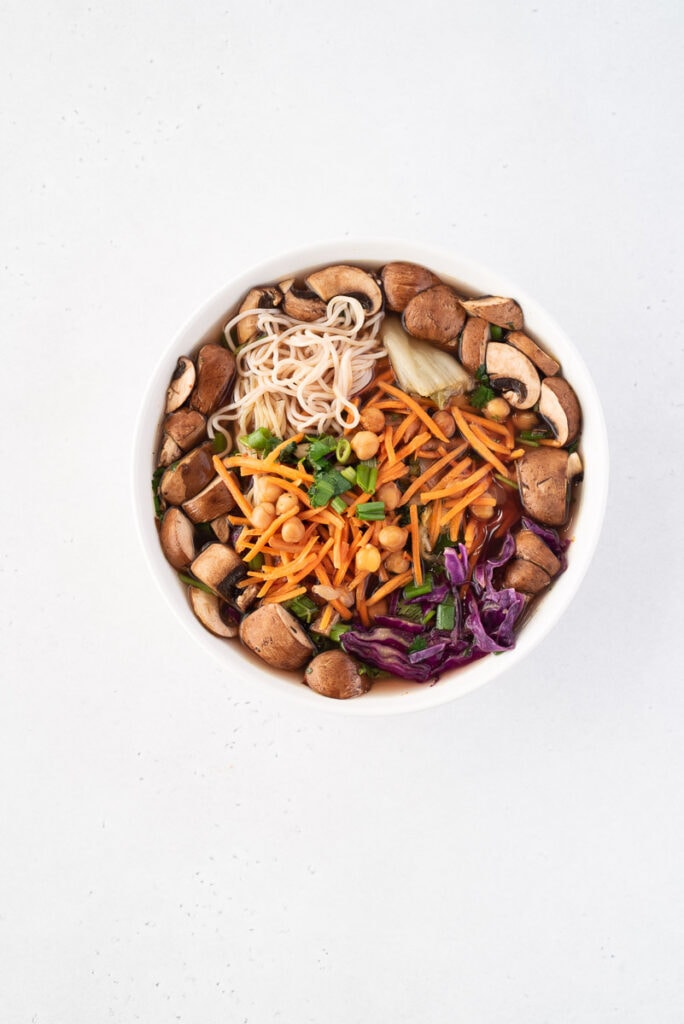 Dessert
Yes, there was dessert. But only one, and it was suggested by the folks at Drink Your Veggies that it should be an end-of-the-meal-plan treat. I ate mine the first night. It was a Funfetti cupcake topped with a coconut cream frosting from the local Shambala Bakery. It was a little dry, tasted kind of like sweet cornbread, but I was so damn excited for something approximating frosting I savored every bite.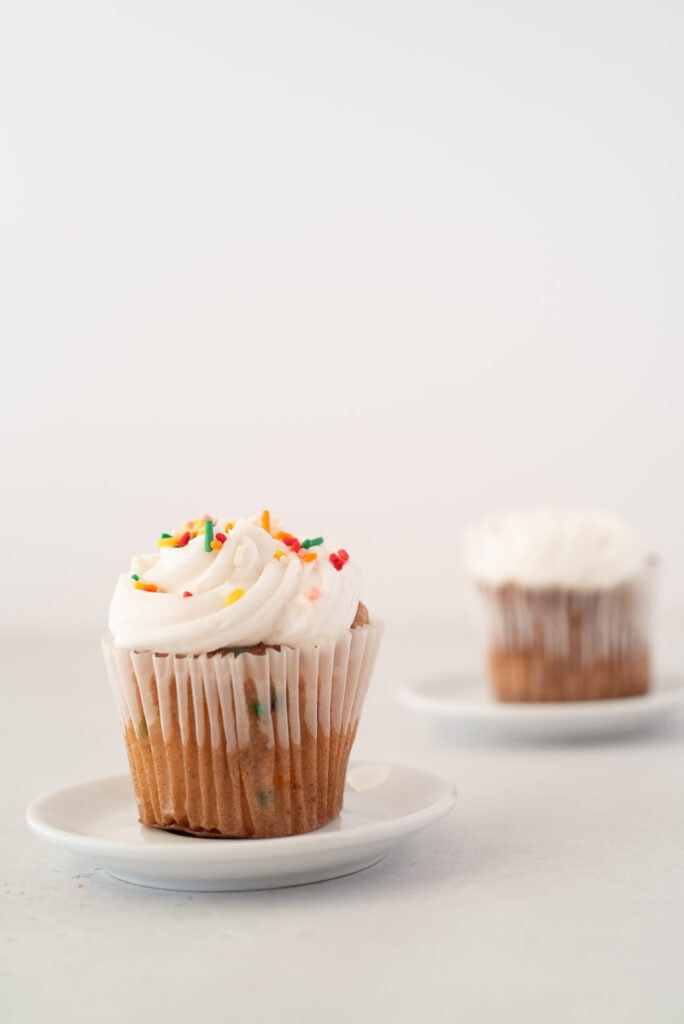 I stuck to the plan closely, but I did add a few things beyond what they provided because of, you know, thirst and hunger. This included some calorie-free beverages like flavored seltzer and snacks of fresh snap peas and cherries when I was feeling peckish if it wasn't mealtime yet. (My food diary from Friday inexplicably shows five organic Delish Fish. What can I say? Even dietitians doing detoxes aren't perfect.)
So yes, I should mention I tracked my food intake (using a food scale, measuring cups, and educated guesses), exercise, and weight during the 5 days. Even though this is an anecdotal account and not a randomized control trial, I still think the data is valuable. I used the MyFitnessPal and Fitbit apps.
| | | | | | |
| --- | --- | --- | --- | --- | --- |
| | Monday | Tuesday | Wednesday | Thursday | Friday |
| Calories consumed from food and drink | 1571 | 1385 | 1347 | 1058 | 1272 |
| Calories burned with exercise | 0 | 130 | 236 | 169 | 184 |
| Steps | 4389 | 7946 | 10398 | 8262 | 8715 |
| Weight (pounds) | 134.4 | 133.8 | 133.2 | 131.6 | 130.8 |
Let's talk about the weight loss, shall we? Yes, I lost weight; 3.6 pounds, to be exact. A similar thing happened when I did a 3-day juice fast a few years ago. But the first day back to eating regularly, and I was back up to 131.8. I stuck around here for 2 more days, then after a week of no tracking I was back to 133.6 lbs.
Normally, I need about 2000 calories a day, and a 500 calorie deficit each day for a week will typically lead to about a pound of weight loss. There are variations, of course, depending on the person. In this case, I had caloric deficits ranging from 429 to 942 per day, not including extra calories burned from exercise which creates an even greater shortfall. So I would absolutely expect to lose weight.
However, it also demonstrates to me what I know to be true, but what I often see getting bashed on Instagram and other somewhat unreliable sources: calories matter. And a calorie deficit leads to weight loss. We know this. Also, it reinforces that you have to find the deficit several days in a row to see continued losses. Eating "healthy" for one day won't result in significant or lasting weight loss.
Another thought on nutrition. My protein intake was low on the meal plan. I ranged from 29-42 g/day for the 5 days. The RDA, or goal, for me is 49 grams. And when I compare my menu to a nutritionally adequate vegan food guide, I know key nutrients were either low or missing, most likely calcium and iron. But to be fair, I would need a complete ingredient list to do a more detailed analysis to say for sure.
It's not too worrisome for just 5 days if a diet isn't nutritionally magnificent, especially if it jump-starts someone onto a path of healthier eating long-term. But if it was introducing someone to a vegan diet for the first time, it's not an accurate representation of plant-based eating that adheres to the cornerstones of nutritional adequacy: balance, variety, and moderation. It doesn't include enough servings of the required food groups.
So, what about the cost? Five days of meals cost $150, or $30 per day. Considering the produce and labor costs to provide me with a ginormous box of healthy food, that seems reasonable from a business perspective. From a consumer perspective, $30 seems steep for a smoothie, protein ball, juice, and a salad.
Overall, as I see them, here are the pros and cons of this meal plan:
Pros:
No cooking required
No shopping required
Essentially no food prep required (except using the blender)
Very few dirty dishes
Delicious food
Calorie-restricted
Filling and satisfying
Packed with produce (veggies and fruit)
Could jumpstart change to a long-term healthy diet (i.e., Mediterranean or vegetarian)
Cons:
Not nutritionally adequate (re: protein, and possibly vitamins and minerals)
Not recommended long-term because not nutritionally adequate
Weight loss is likely temporary unless detox plan is replaced with an ongoing calorie-controlled diet
Expensive
Lacking labeling (ingredients and nutrition facts)
Hard to find room in the fridge for all the containers
A lot of packaging waste, but likely equivalent for groceries you would have purchased
For the most part, the food was fab. And not having to cook or shop on days of 100 plus degree heat was simply spectacular. In a world relying on fast food, convenience stores, meal replacement bars for nourishment,
Drink Your Veggies
is going an entirely different direction and offering a wonderful service. They're putting more vegetables, fruit, nuts, seeds, and beans in peoples' bodies, which is essentially what I'm trying to do as a plant-based dietitian, too.

While I don't think you will go from toxified to detoxified after eating this way for 5 days, I think you will have done something positive for your health, consumed tasty food, supported a local business, and gotten really close to meeting your recommended number of vegetable and fruit servings. Doing all that without lifting a finger in the kitchen just might make you feel like a healthy eating superhero, at least for 120 hours.
This is not a sponsored post. I purchased the meal plans on my own and happily devoured all the plant-based vittles.