I was recently in Seattle for my first ever bloggers conference. It was for women who blog about food, if you can imagine that such a thing exists. (There are so many little subsets of society that we don't know about until we join them.) So, of course, I thought of nothing but food and eating for 3 days; not a bad way to spend a weekend.
I started out strong with my first meal of the trip. My most excellent friends wisely took me and their two young sons to Chaco Canyon Organic Cafe, heralded as "Washington's First Certified Organic Vegetarian Café and Restaurant."
The menu was varied and included gluten-free and raw options (there is quite a bit of research suggesting that for many foods, the healthiest way to eat them is uncooked).  They even have a sign that announces they're happy to work with people who have food allergies to be sure they get a safe and yummy meal.  That gracious attitude certainly makes life easier for the 12 million Americans facing this daily challenge, especially the 3 million that are kids.
I ordered the The Hippie Bowl (no giggling, now):
Housemade garlic tahini drizzle over baked tofu, high-protein quinoa, fresh carrots, sprouts, and topped with a sprinkle of sesame seeds.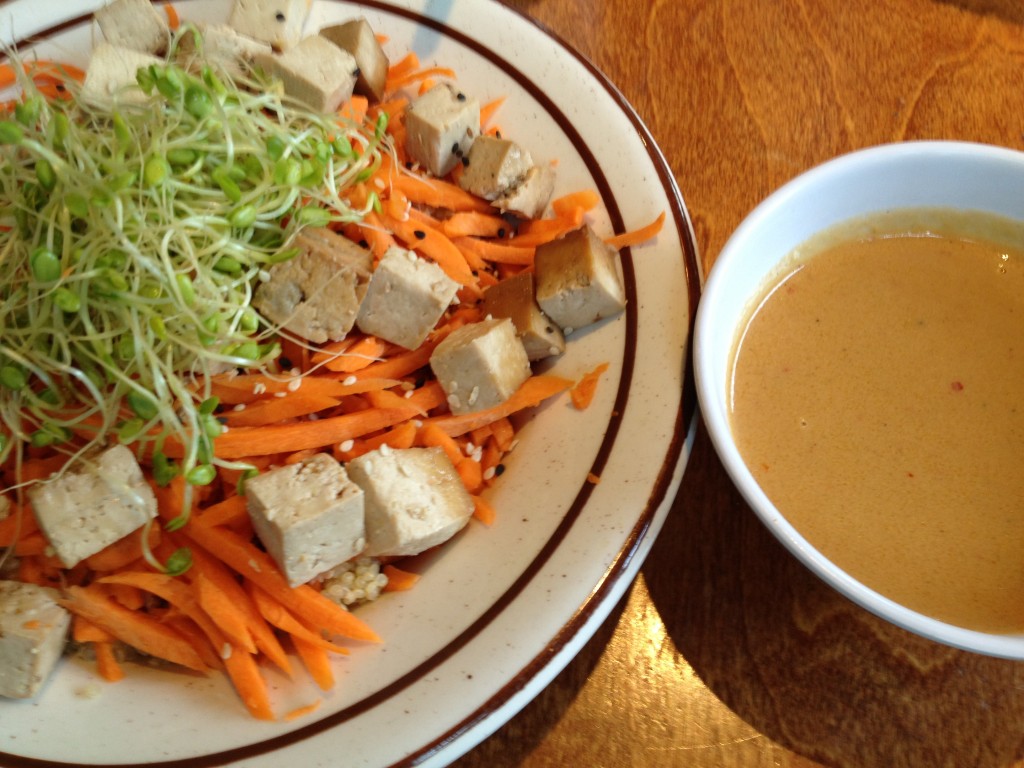 Our little party of five also enjoyed the (raw) Enchilada Plate:
Tomato-flax tortillas filled with herbed cashew cheese, spiced veggies and avocado.  Topped with mango pico de gallo and served with a beautiful salad.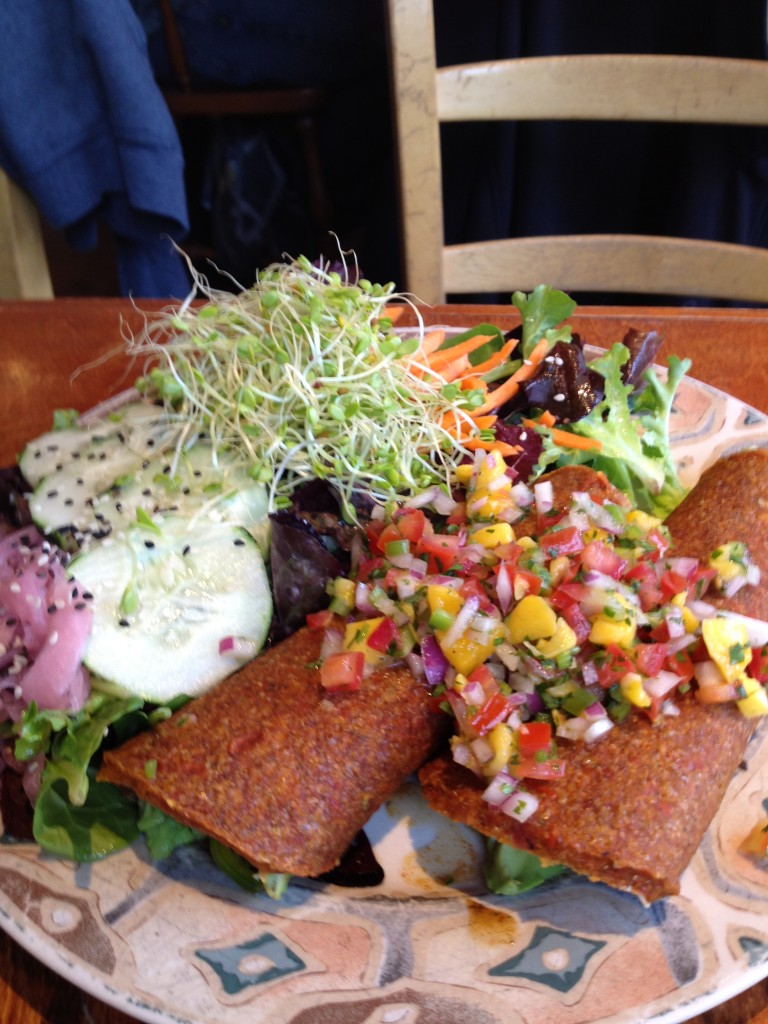 And, for the under-12 crowd dining with us, the French Toast was rated 9 out of 10:
Two slices of whole wheat walnut French Toast topped with maple whip and powdered sugar, and served with cardamom syrup.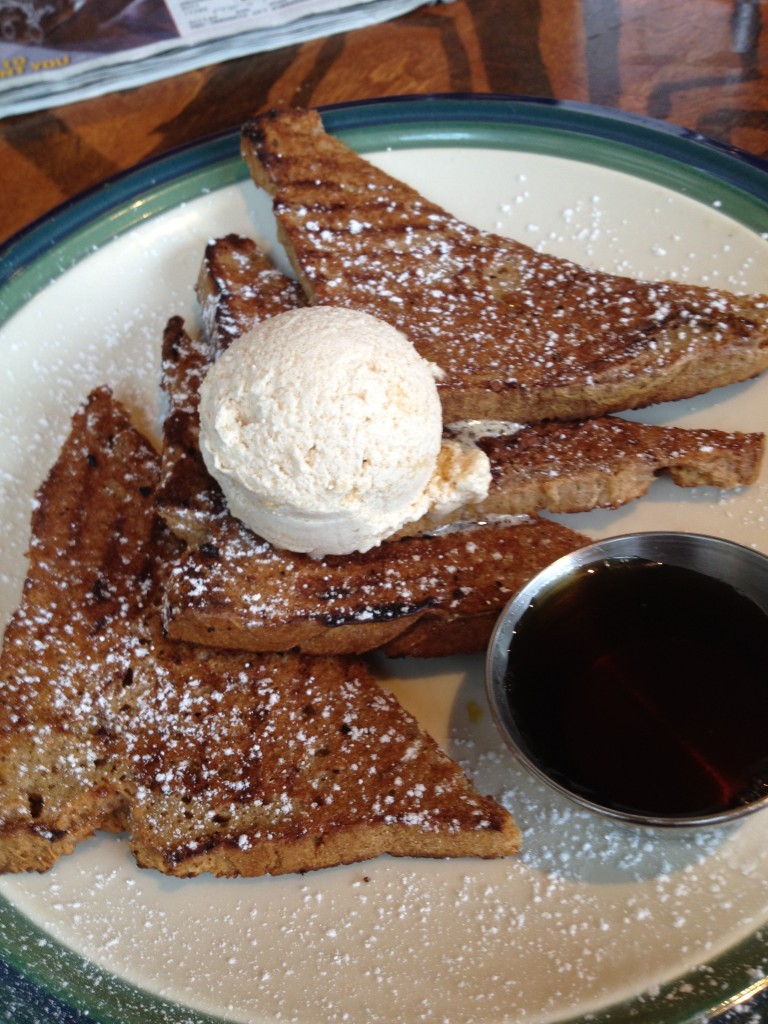 All this yumminess was washed down with Peachy-Keen Shakes (peach, banana and vanilla hemp milk) and Toddy Mocha Smoothies (basically a mocha but made with cold-brewed coffee and bananas).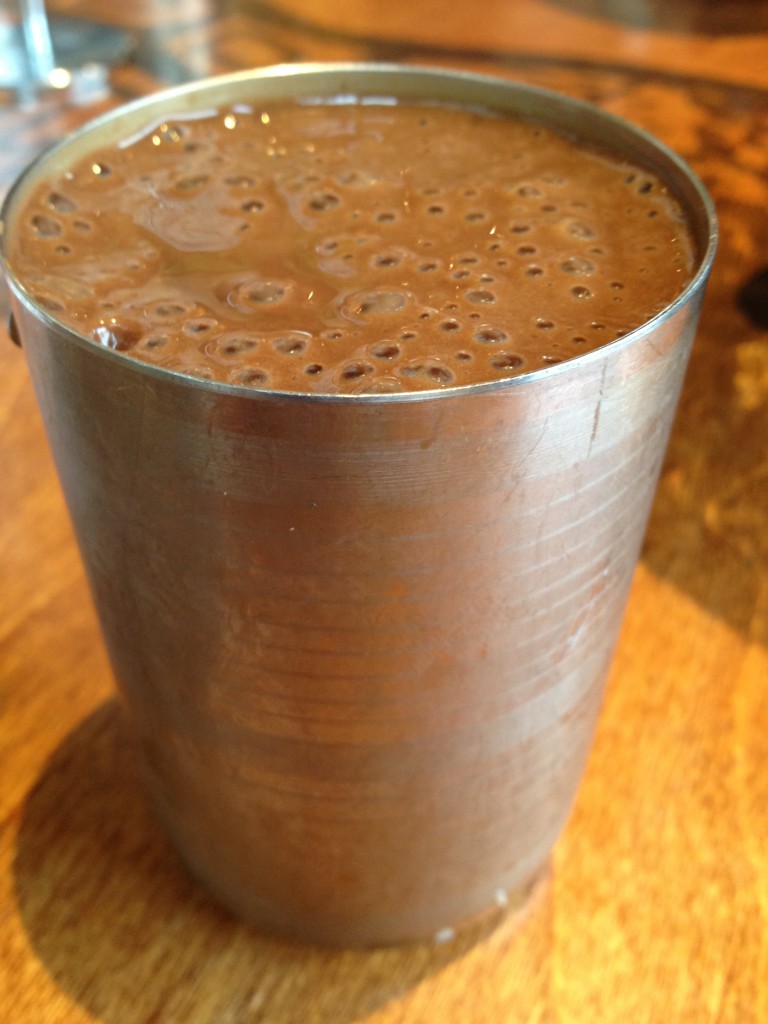 They have two locations: the U-District and West Seattle, and you pretty much can't order an unhealthy meal here (A double negative means it's positive, right?). The menu is based on vegetables, nuts, seeds, fruits, whole grains and healthy oils which just happen to be the same food groups we're encouraged to eat for optimal health and disease prevention. Oh, and it tastes good, too.
When learning to eat healthier, people often ask me how they could possibly reach the recommended 5-9 servings a day of vegetables and fruits or they wonder aloud how to build a meal from tofu instead of chicken. It can sort of seem impossible if it's not what you're used to. I think a good way to find out is to visit a restaurant that's doing these things successfully every day and let them cook for you.  You might be surprised to hear yourself ordering a Lentil Burger and a Granny's Garden Juice with a straight face.
Do you have a favorite restaurant where you can't help but order something healthy?
If you liked this post, you may also enjoy: