Eating out by yourself takes some gumption.  I've gone to a movie theater alone enough times that I'm over the embarrassment of it, especially once the lights go down.  But at a restaurant (in this case, Portland's Natural Selection), you can't hide.  The sun was shining brightly through the window, like a spotlight on the empty seat across from me, letting everyone know I was dining solo.  With no one to talk to, I kept my eyes glued to my Kindle between courses.  My cries of "wow" and "oh my" after each bite were, sadly, for my ears only.
Update 2016: Natural Selection is closed permanently.
You don't have to look very hard in PDX to find a cool place that serves vegetarian options, but at Natural Selection that's all they do.  A few weeks before my trip, a friend mentioned that Sunset had rated them well, so I started poking around on their website and liked what I saw.
I come from a family of planner aheaders; we start talking about Thanksgiving in August.  This personality trait often serves me well, and often doesn't, but it did for this dining experience: you must make reservations online ahead of time and they have limited seating.  I tried getting a spot a week in advance and my preferred time was already taken.  (The site suggested alternatives and I was happy to adjust.)  But, while I was eating, I saw 4 parties of walk-ins turned away; they were grumpy, to say the least.
The vegetables are really the focus here, instead of just being a measly side dish or an afterthought to a chicken breast.  Most major health organizations (American Heart Association, American Institute for Cancer Research, United States Department of Agriculture) are united in their recommendation of plant-based diets.  Well, this plant-based restaurant is showing us how it's done.  The hardworking tomato was in 3 of my 7 courses, and in my giddy excitement, I chose a dish with chanterelle mushrooms.  I hate mushrooms.
I was overwhelmed by the extravagance of being brought 4 courses of my choosing along with 3 more offerings "from the chef".  And, I'm not used to having my silverware carefully selected from a cloth-lined wooden box by my waiter and laid gently on my table.  They don't do that at Chipotle.
I started out with a Cherry Fizz – ginger ale, cherry juice and vanilla – and  sat back to enjoy the show.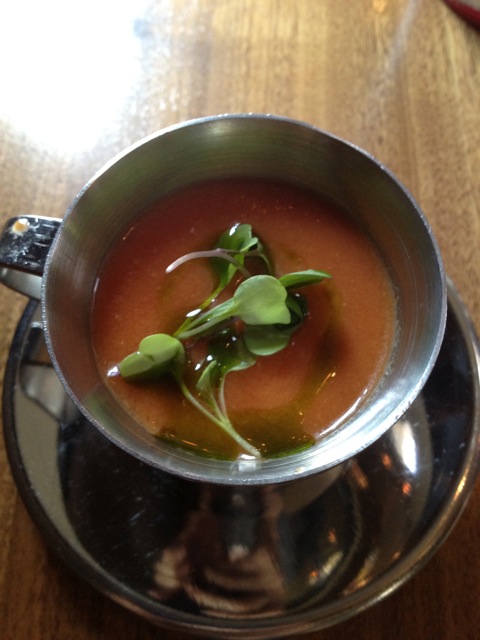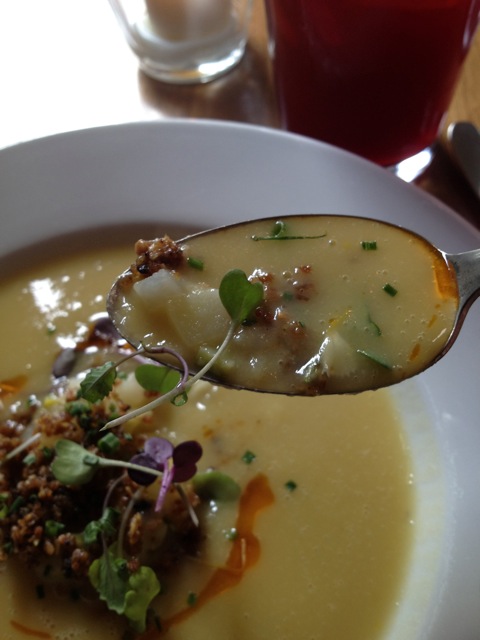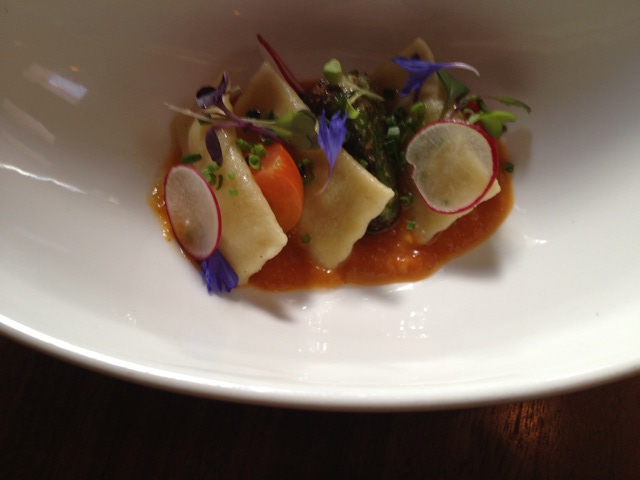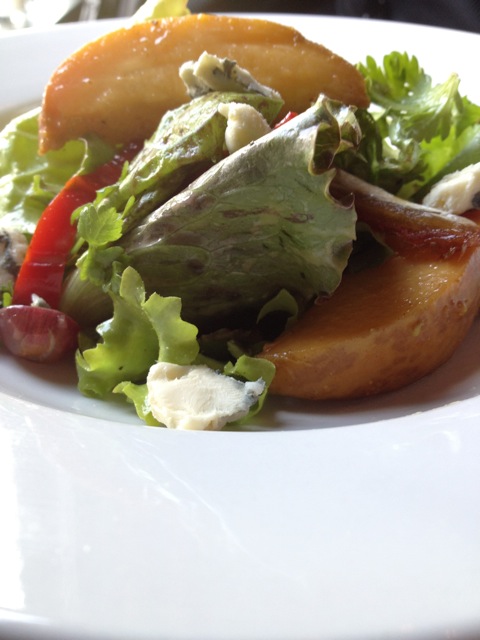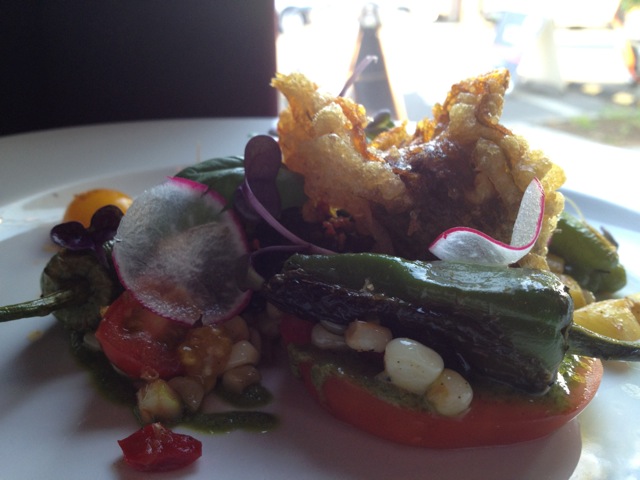 The cost is a little steep, for my wallet anyway.  (I counted 7 employees for 10 small tables, which might be one reason.)  It's $35 for 4 courses, or you can order a la carte and get by for less with fewer courses.  But, the food was really extraordinary, so I set about rationalizing the money spent and enjoyed every bite.  They're open Wednesday through Saturday, 5:30-10:00 pm, items are clearly marked vegan or gluten-free, and the menu changes often to reflect seasonal produce.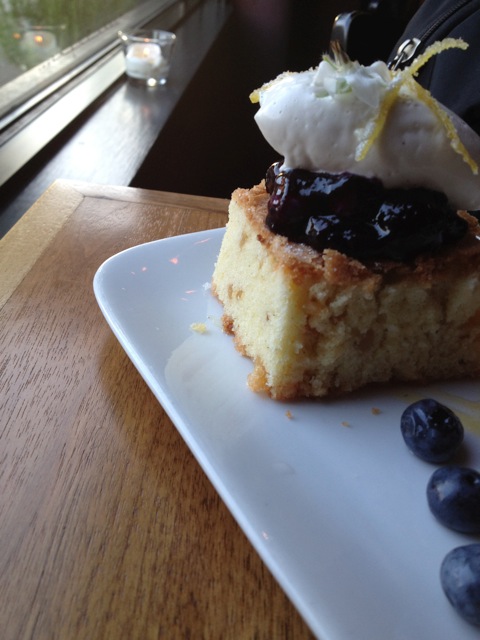 The best part about my table for 1?  Every last crumb of the candied ginger pound cake with blueberries, lemon, nectarine and vanilla creme fraiche was mine, and mine alone.
I'm headed to Portland again soon.  Any suggestions for fancy or casual spots with lots of vegetables on the menu?