We're having some kind of record-breaking summer in the northwest this year.  Many, many days without rain in this clammy climate is an anomaly for us.  We're not quite sure how to react, but mostly we know we're supposed to be happy and appreciative.  I understand other people expect it to be sunny in the summer months.  All summer long.  As if.
I can't confirm for sure, but I think Fruition is permanently closed.
My sweetie and I just enjoyed 2 days of this seasonal serendipity in Victoria, BC.  (Does this make anyone else think, "My name is John Johnson but everyone here calls me Vicky"?)  As is often the case when we're traveling, we planned most of our activities around eating.  Even though it was mid-September, we slurped and licked popsicles in the 75 degree Canadian heat at Fruition Paletas.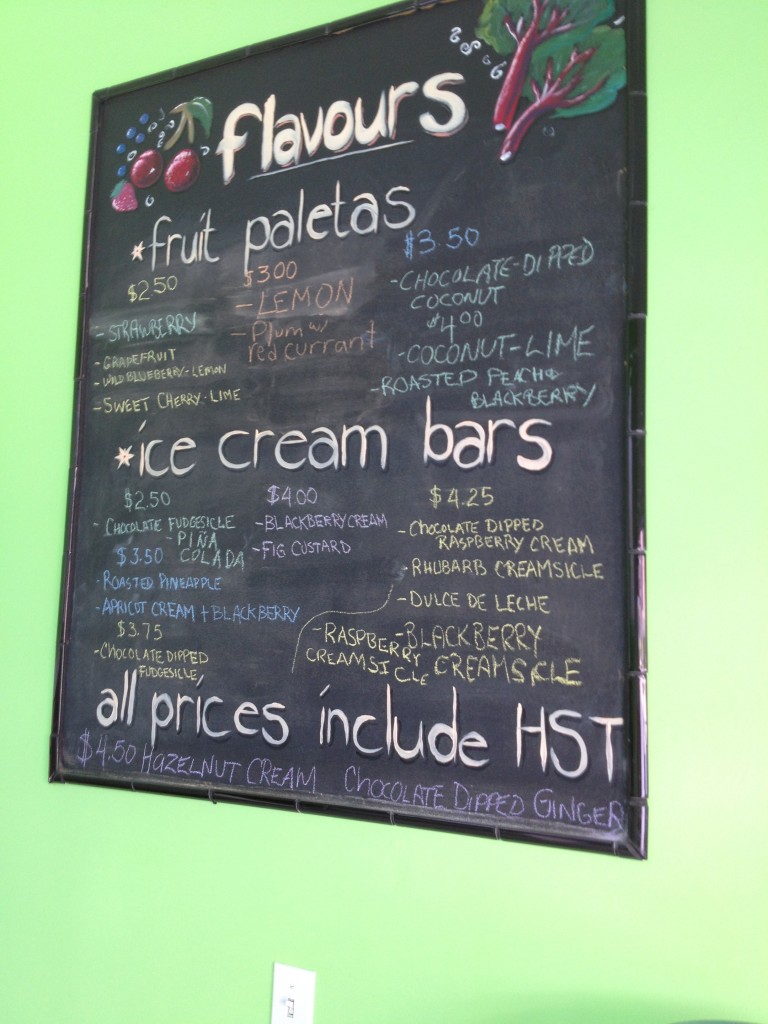 A paleta is like a Mexican popsicle and on this day we bought 4 of them:  grapefruit, wild blueberry-lemon, chocolate-dipped coconut, and rhubarb creamsicle (these last two were more like ice cream bars).  Four may seem excessive, but it was a classic case of supply and demand.  The bright green, hole-in-the-wall shop is only open Tuesday-Saturday, 12:00-5:30 pm and from what I could discern, only in the summer.  Since we were tourists in town for just the weekend, it felt like a small window of opportunity;  we couldn't easily come back to get more.  The clerk told the lady in front of me, who was stockpiling a rainbow of paletas into a large soft-sided cooler like she was preparing for Y2K, that they were closing at the end of September.  (Just for the season.  They'll be back in business in April.)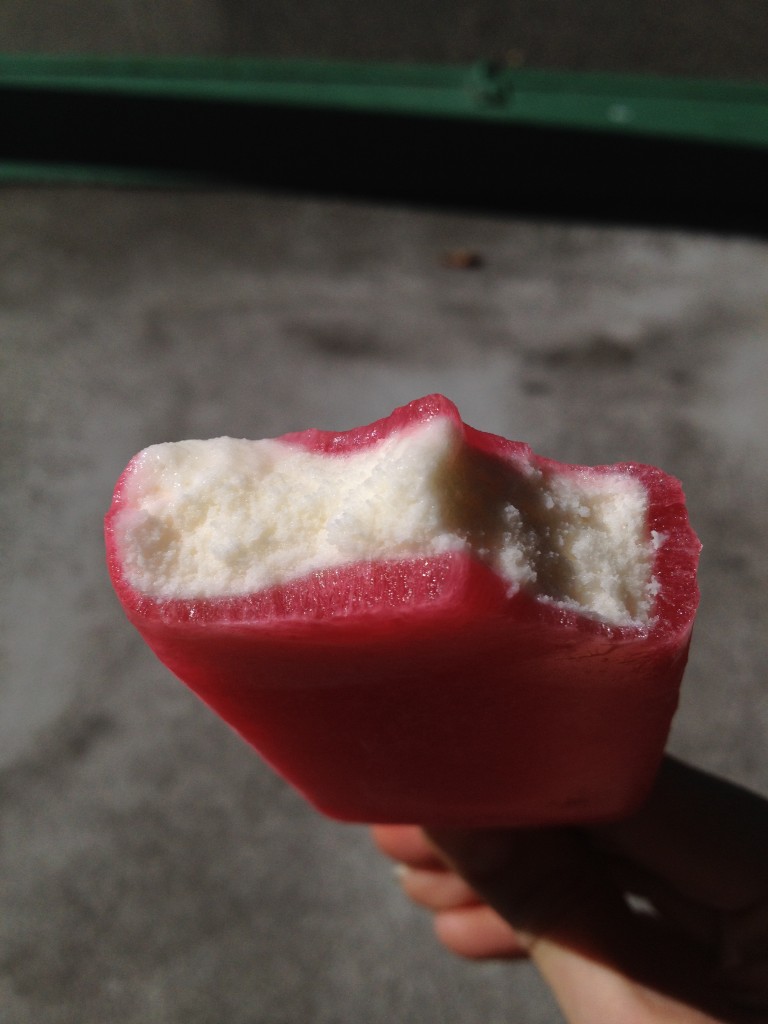 If you're going to partake of a sweet treat on a stick, you might as well choose one made primarily with organic and local fruit and dairy, with no additives or preservatives, that comes in a reasonable portion size.  This company has taken a summertime staple and done it better.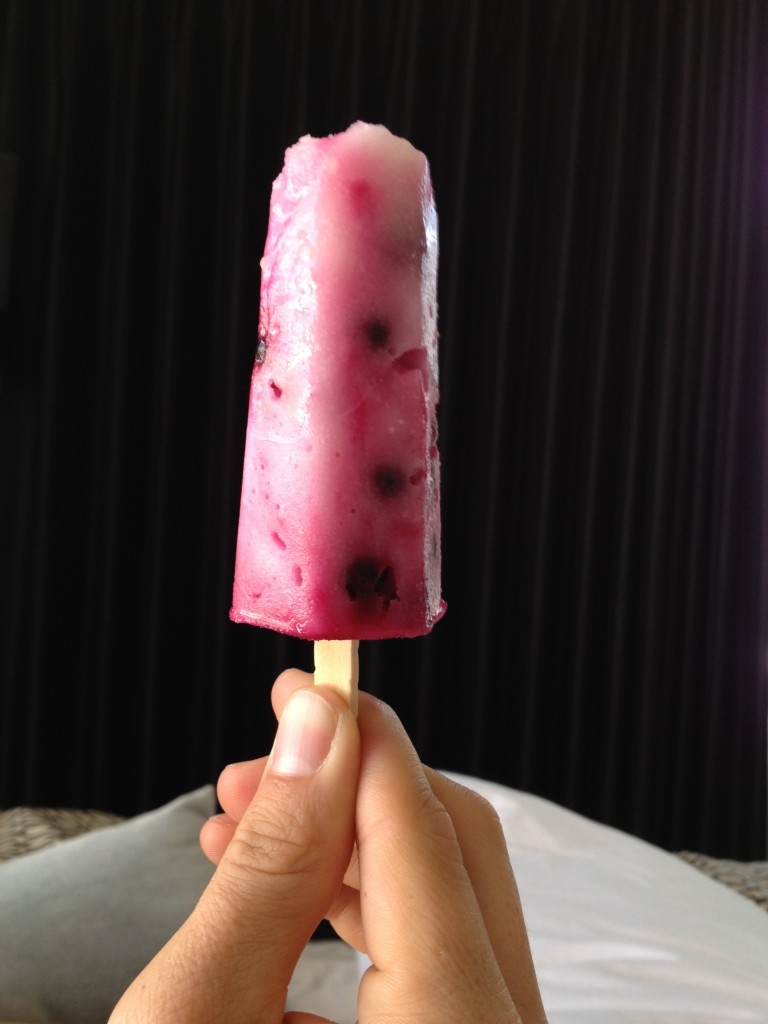 After much deliberation on flavor choice, we picked out our first two and set about to pay for them.  For some reason, their Canadian equipment didn't like our American debit cards.  We had no cash, and as the young lady behind the counter was trying to find a way out of this pickle, the owner emerged from the back of the store.  He assessed the situation, told us to forget about the card, take our sicles and come back later to pay.  No big deal.
So, off we went, enjoying our frosty fruity snacks and feeling like we must look pretty darn trustworthy.  When I went back with cash a while later, I ended up buying our second two.  Kindness is a pretty successful sales strategy, if you ask me.  Yumminess doesn't hurt, either.  That plus sunshine just puts everyone in a good mood.
Do you have a favorite healthy treat, best enjoyed in the summer sun?