Perhaps it's not surprising that on a 30-square-mile island in the San Juans, it's customary for the 2200 residents to wave to each other whenever they pass by car.  It can unsettle newcomers or visitors who reciprocate a little too late and struggle to identify how they could possibly know the other driver.  It does seem surprising, though, that a vegetarian can feel so at home in the relatively tiny community of Lopez Island.
For such a remote area, there are several great local restaurants and grocery stores here that offer vegetarian options, but first, you have to be willing to accept island time.  Not much opens before noon.  Or before Wednesday.  Or before April for that matter.  Not surprisingly, summer is the high season which results in extended business hours, but the rest of the year requires that you plan accordingly to eat.  You'll have the best luck sampling their local cuisine if you dine later in the day and later in the week.
• Blossom Grocery.  It's rather a petite place, but roomy enough for the essentials like produce, bulk and frozen foods, and fresh bakery bread.  It makes sense to start your shopping here for some elusive items like organic tater tots, Field Roast sausage and local cheeses before you head to the more traditional Lopez Village Market, to fill in the rest.
• Vortex Juice Bar.  Expectations for food offerings might be low at a place that calls itself a juice bar.  But, the menu at Vortex is creative and full of hearty veggie options in addition to many refreshing juices, slushees and smoothies.  You can choose from 24 bits and pieces (veggies, beans, grains, sauces, cheeses) for packing into a wrap or a quesadilla along with seven tortilla choices; enough to make any nutrition-minded diner tickled pink.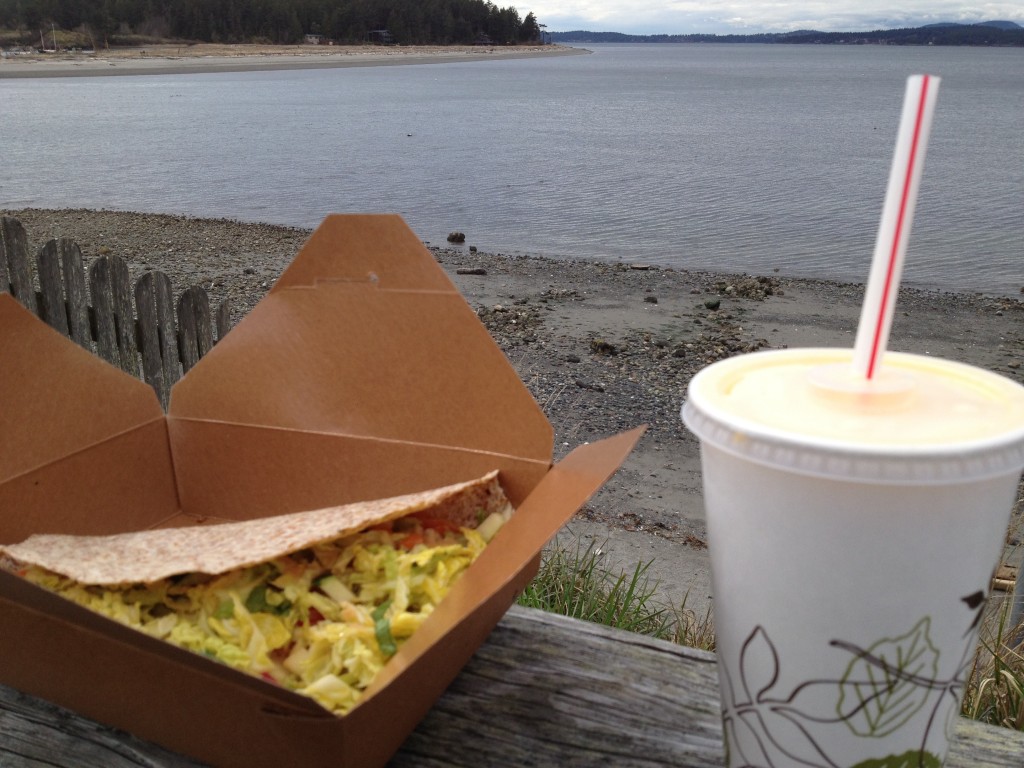 • Love Dog Café.  You might suppose to find something other than traditional food items on the menu when the proprietor's name is White Bear Woman.  The veggie vittles here seem right at home:  Portobello Burgers with Balsamic Vegan Mayo and Quinoa Avocado Sweet Potato Timbales.  Interesting, colorful, healthy options abound.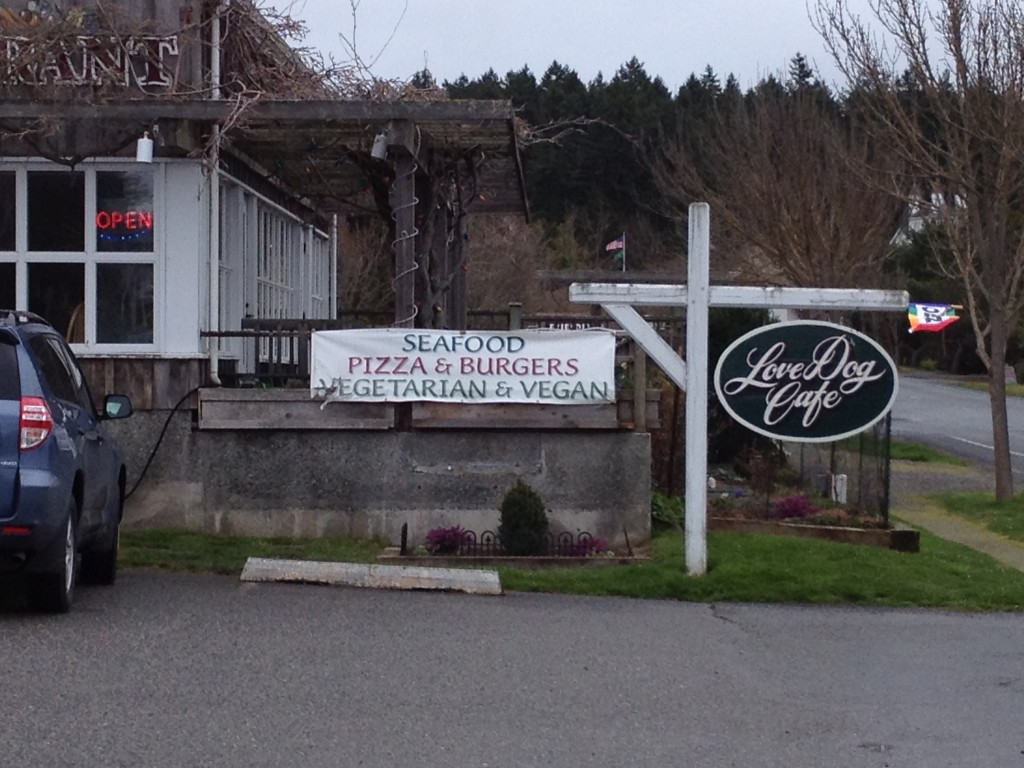 • Caffee La Boheme.  While not uniquely vegetarian, what's appealing about this small coffee house is the cozy seating, lively local conversation and gregarious owner.  In just the amount of time it takes to finish a tall decaf soy vanilla latte, you can find out who showed up to the Pie Social, how to get a good nephrologist off-island, and what the monthly fee will be at the new gym.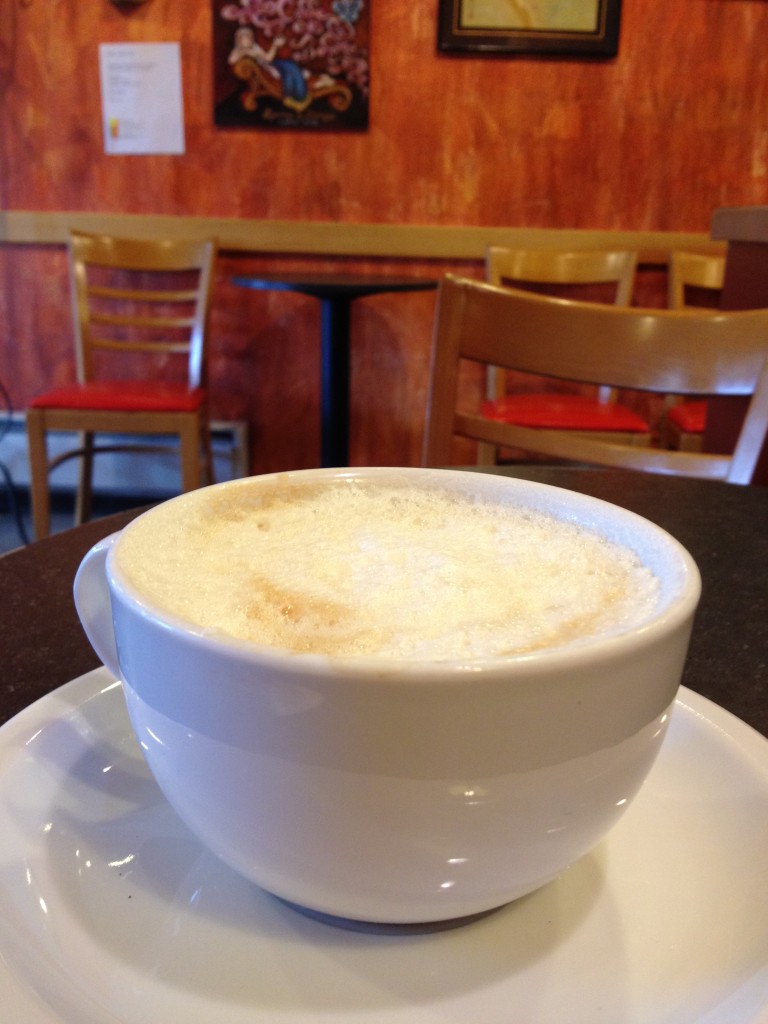 This vegetarian-friendly destination is easily reachable by Washington State Ferry from Anacortes or Friday Harbor.  Once here, navigating is a breeze as Center Road runs up the middle of the island and you get off the ferry on Ferry Road.  There are farms with charming names around every turn (keep an eye out for Clydesdales tilling the fields and happy mobs of goats) that source the establishments already mentioned, in addition to several other bakeries, restaurants and fudge shops. Wonder if there's room for resident number 2201?
What's your favorite island getaway?