Cheese.  It is most definitely my favorite animal food (I don't drink milk and get by quite nicely without eggs).  Nutritionally speaking, it does provide a regular source of calcium, protein, and vitamin B12 for my vegetarian diet but also brings with it plenty of saturated fat and cholesterol.  So, I try to be cautious with my intake and only indulge occasionally.  (In the interest of full disclosure, I did once host a cheese party.)
Imagine my delight when a cheese store opened in my neck of the woods:  Quel Fromage.  I've discovered many beloved tastes here like mango ginger stilton and Cougar Gold white cheddar (the gourmet cheese that comes in a can).  Recently, when friends and family have been in town, we've taken advantage of the cheese store's Fromage-a-Go-Go.  They pack some cheese, bread, fruit, and other tasty essentials in a convenient box; perfect for a trip to the park.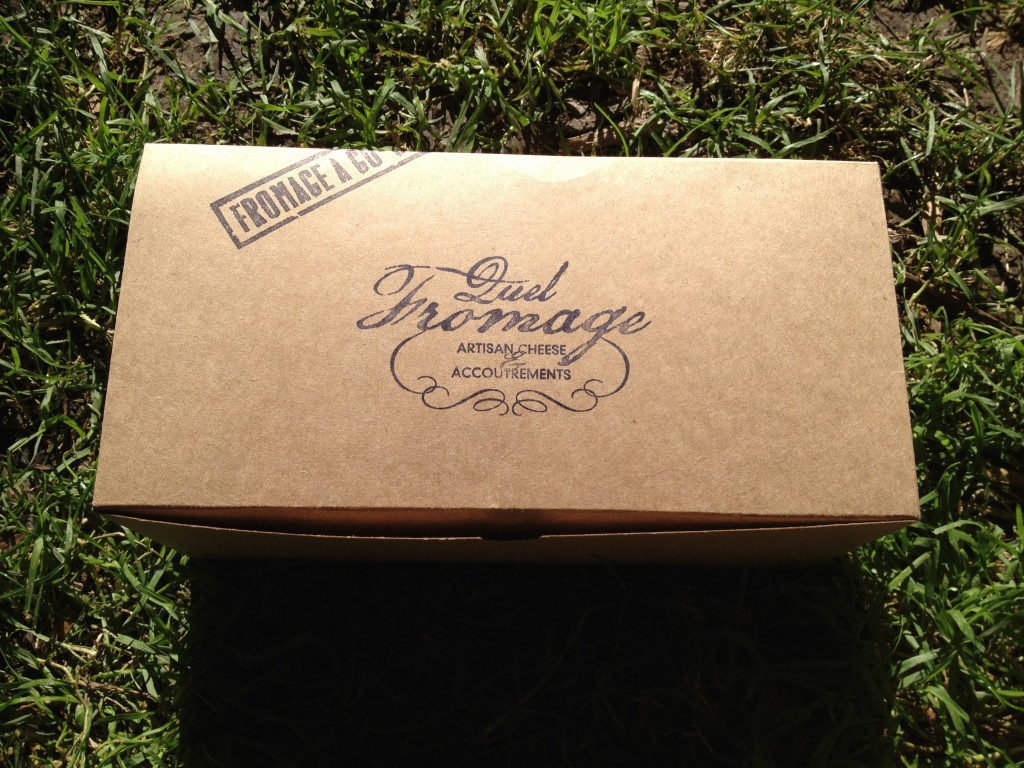 There are three selections to choose from, all available from May through September, and all rounded out with a cheese spreader and a sweet bite of chocolate or caramel.  Our niece was staying with us a couple of weeks ago and we thought it would be fun to grab a box of cheese for dinner and enjoy some live music at Elizabeth Park (part of the Bellingham Parks and Recreation's Concerts in the Park series).  We chose The Mt. Baker and The Chuckanut.
Here are the details of our glorious picnic:
The Chuckanut:  Terre Des Volcans bleu cheese, cheesemonger's selected brie (Fromage de Meaux), Bill's Bee's wildflower honey, Bing cherries, Breadfarm demi-baguette
The Mt. Baker:  Quebec vintage cheddar, Salumi salami (for our meat-loving niece), red bell pepper and ancho chili jam, cornichons (tiny pickles), Bing cherries, Breadfarm demi-baguette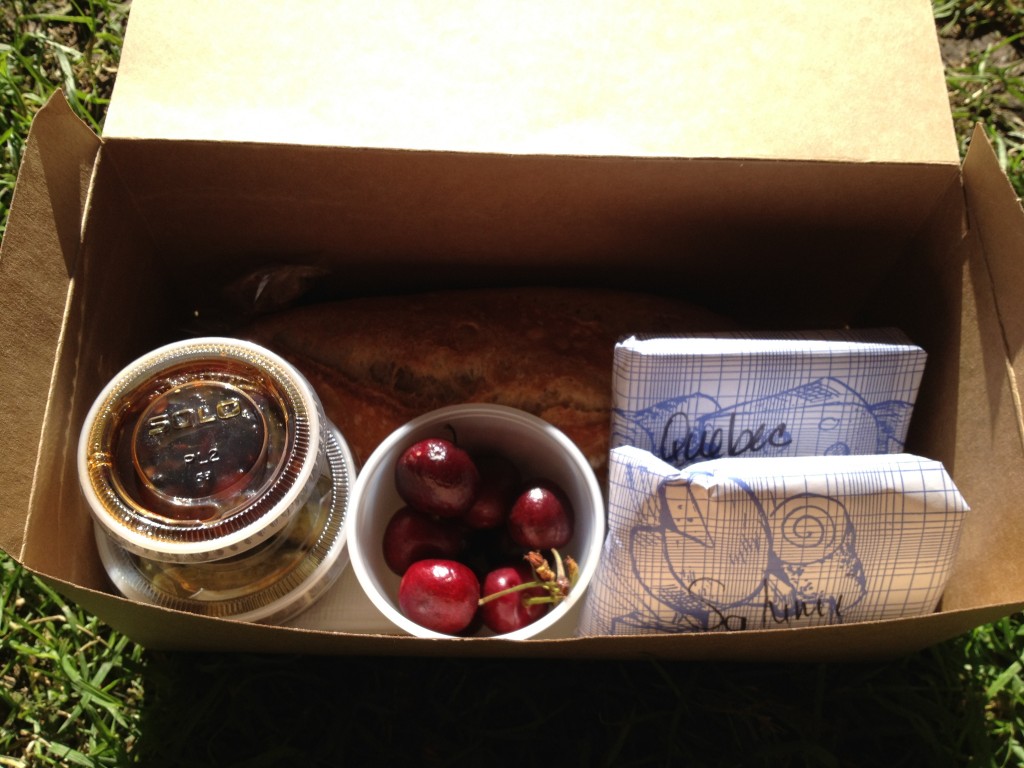 We supplied the beverages and a blanket, and our niece provided the never-ending entertainment of a 12 year old.  What we should have brought is a vegetable, since it's the only food group missing from this meal (pickles don't count).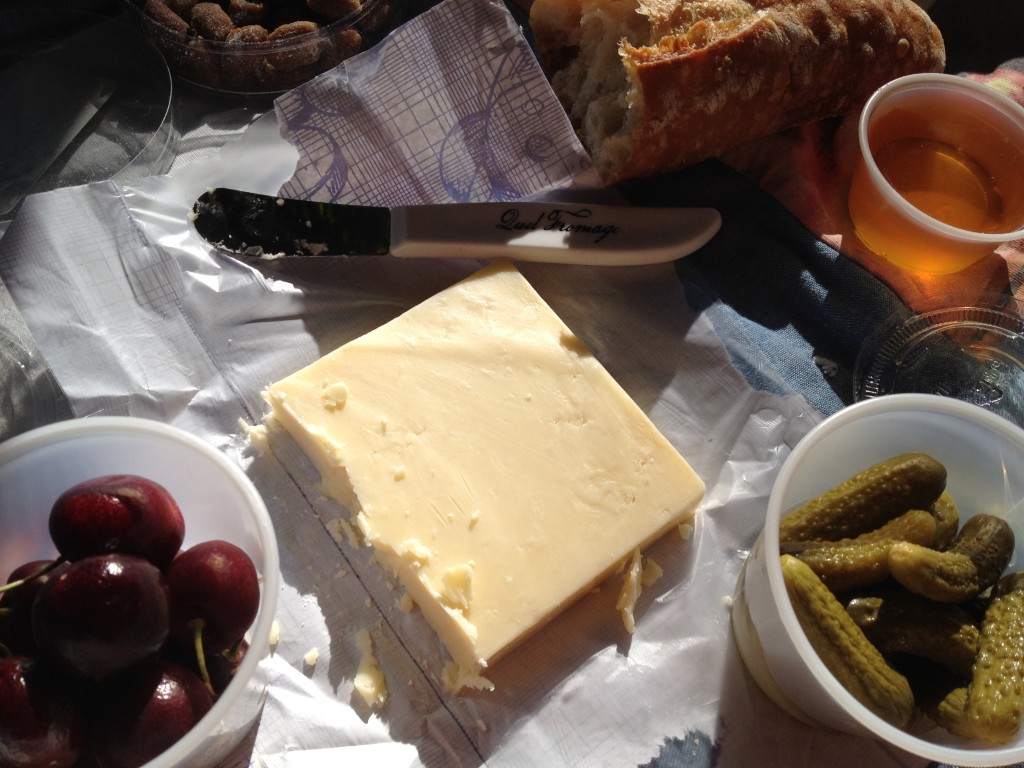 One additional item caught our eye in the store and we were extremely happy with our choice:  creme brulee almonds.  The were the perfect finish to our outdoor feast.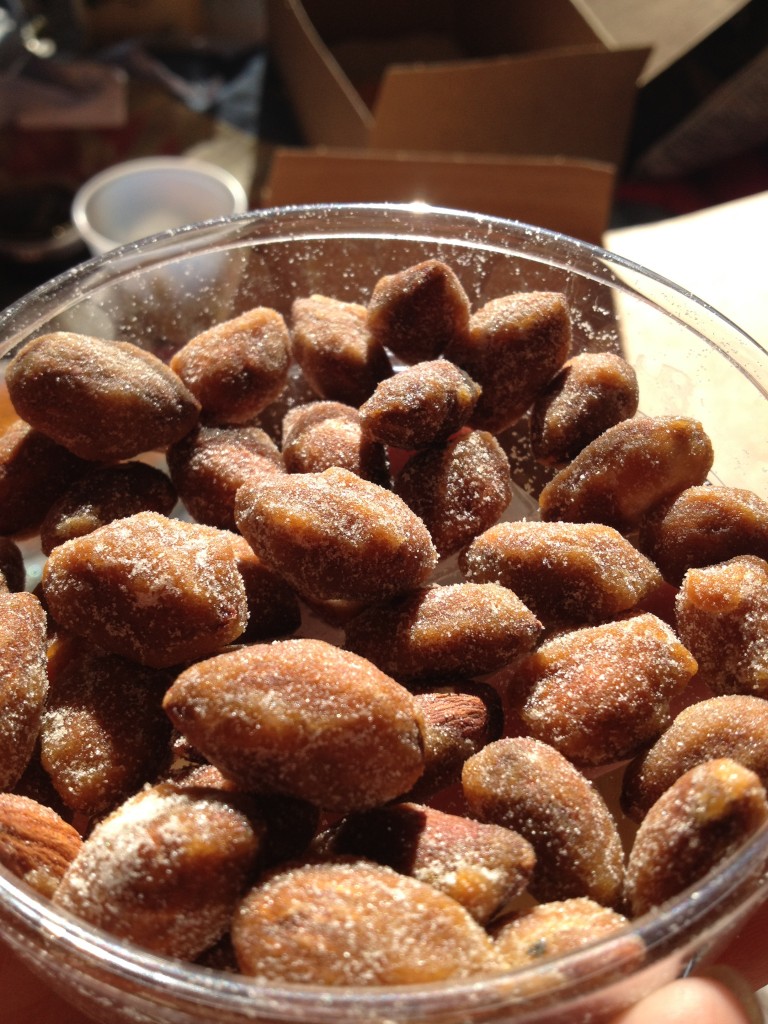 Each box is $20 and it's hard to say how many you might need for your meal on the go.  Once, with four adults and 2 children we got all three boxes and had way too much food.  This time, with two adults and 1 kid, we got two boxes.  We ate all of the bread, but definitely had leftover cheese.
There's really no harm in having leftover cheese.  In fact, it could be the inspiration for another cheese party!
Do you have any shops or restaurants near you that offer a creative meal to go?
If you liked this post, you may also enjoy: