Without hesitation, I can say it's the fanciest vegetarian lunch you will find in Bellingham.  And it's affordable, considering how much food you get; a three course tasting menu costs $14.95.  It seems like there should be plenty of enthusiastic fans of this place, and there are, only I bet most of you have never eaten here.  It's called Cafe Culinaire and it's the student-run restaurant at Bellingham Technical College.  The cafe gives the culinary students an opportunity to perfect their skills in a real-world environment while giving the community a chance to try some seriously innovative gourmet food.
You'll need to do a little planning ahead to enjoy this special treat; they're only open for about 7 weeks during spring quarter, the hours are limited and you must make reservations.  I suppose this sort of heightens the anticipation for when you finally get to sit down and take your first bite!   This season they're open April 11 to June 1, 2012; Wednesdays, Thursdays and Fridays from 11:30 to 1:30.
I was just there last week with two of my foodie friends.  We stayed for two and a half hours, then enjoyed the food-induced giddiness for several more hours afterward.  They have a full menu of soups, salads, appetizers, main dishes, and desserts and the most popular way to order is their three-course tasting menu.  The cafe is not exclusively vegetarian, but I was certainly able to assemble a meal of three meatless courses from their available options.
We were so excited when the food started coming.  They brought a basket of fresh whole wheat rolls and cornbread muffins first, along with toasted coconut butter.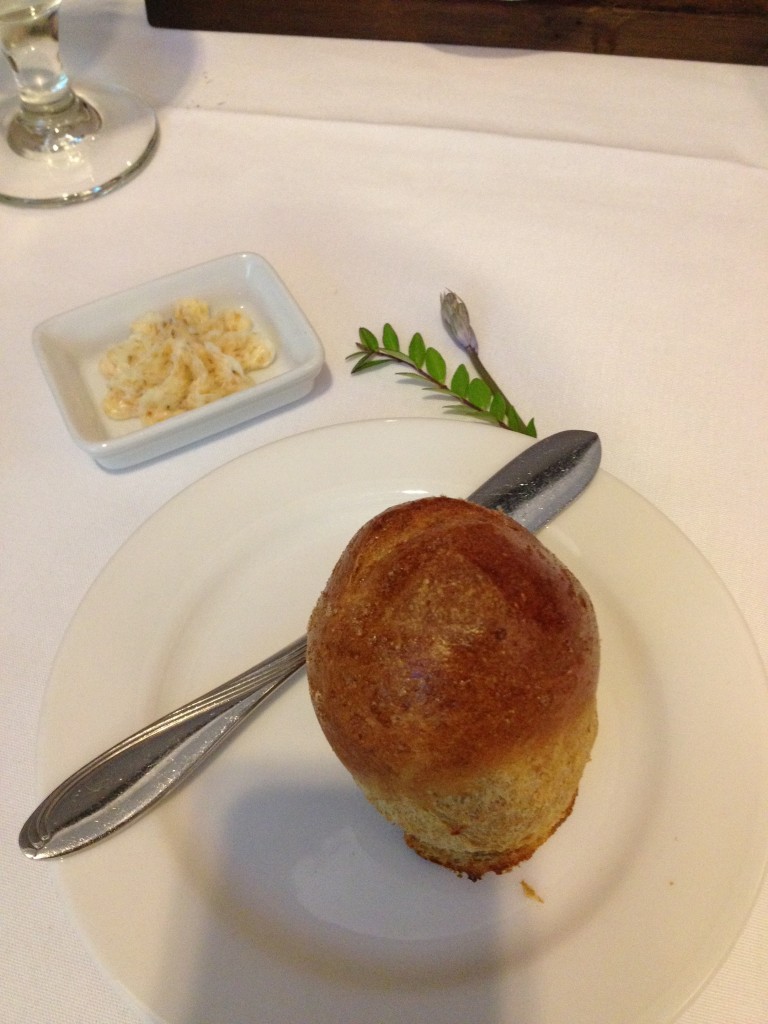 I started with a gorgeous salad of organic arugula, endive, grapes, pistachios, piquillo peppers, dry jack cheese, and verjus (grape juice) vinaigrette.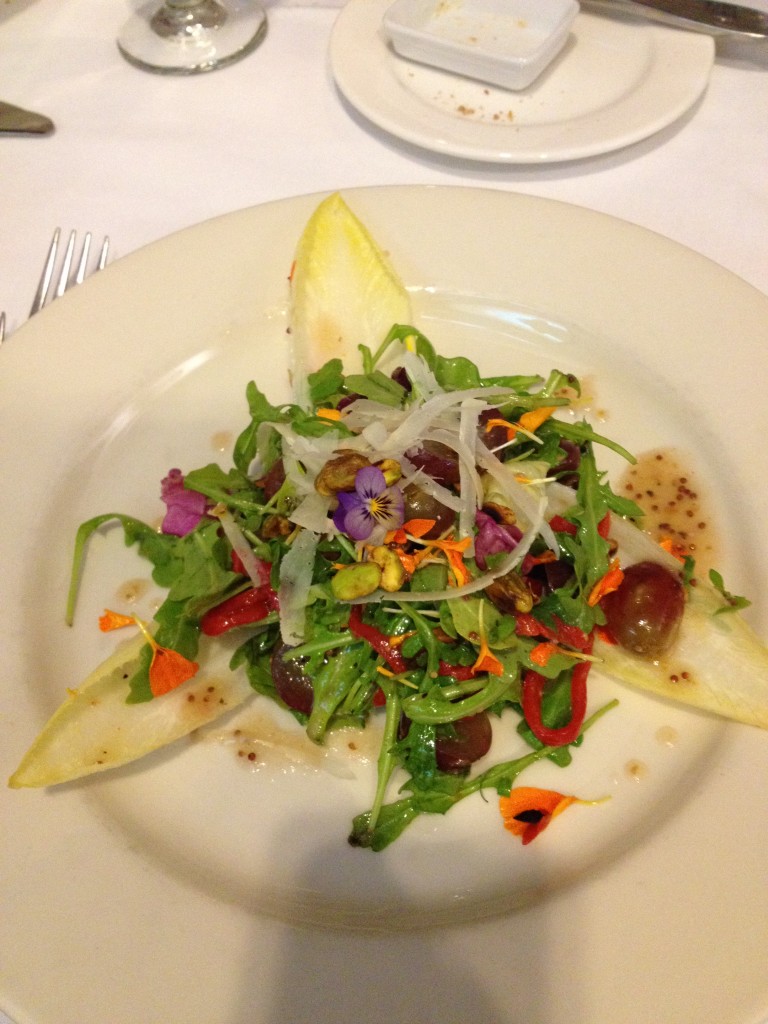 I was pleasantly surprised to see tempeh on the list of main dishes, specifically curry crusted tempeh with sour orange-ginger sauce, red quinoa pilaf and green beans.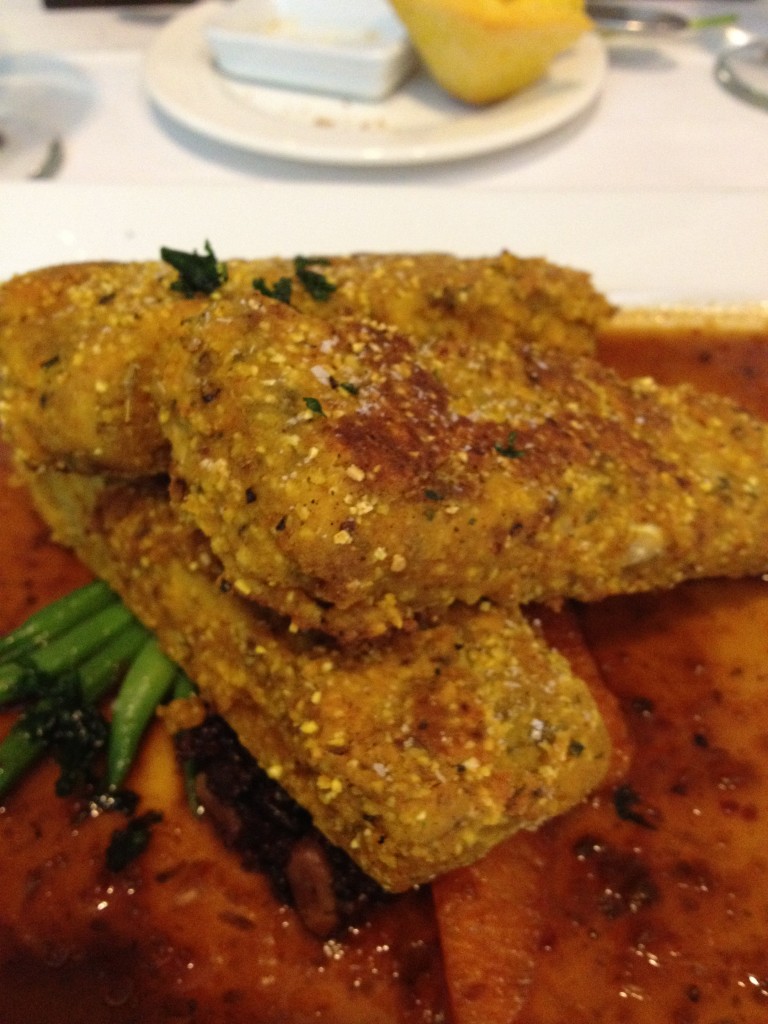 Since there were three of us, we decided to order one each of the three dessert selections and share.  They were all plated beautifully.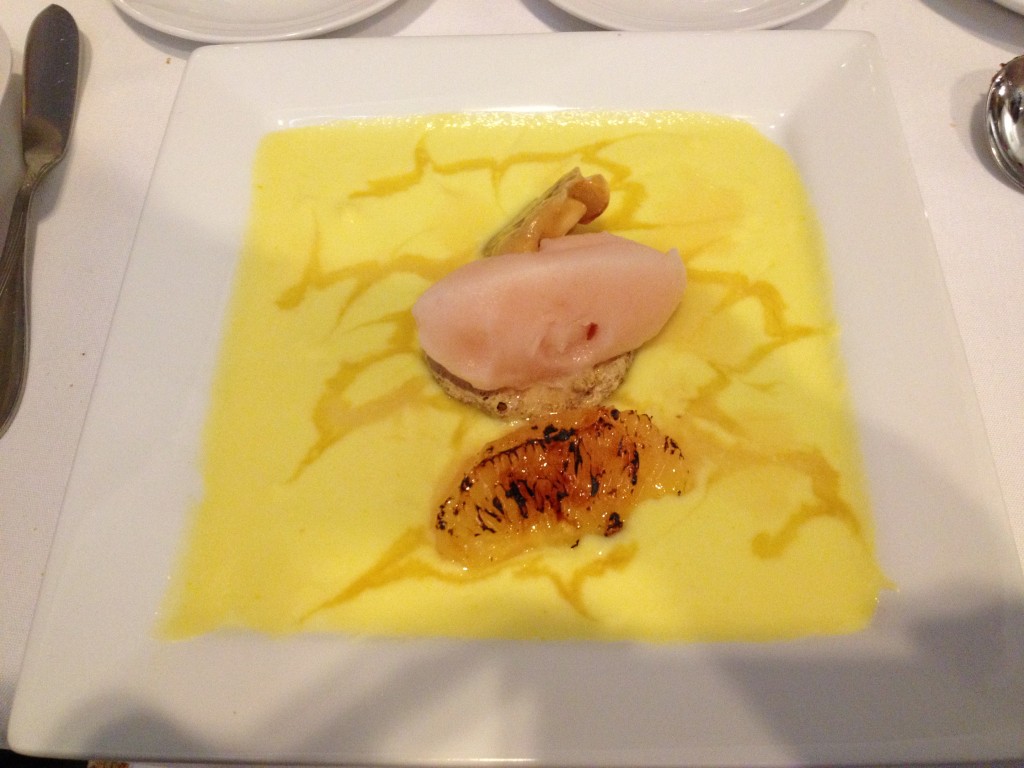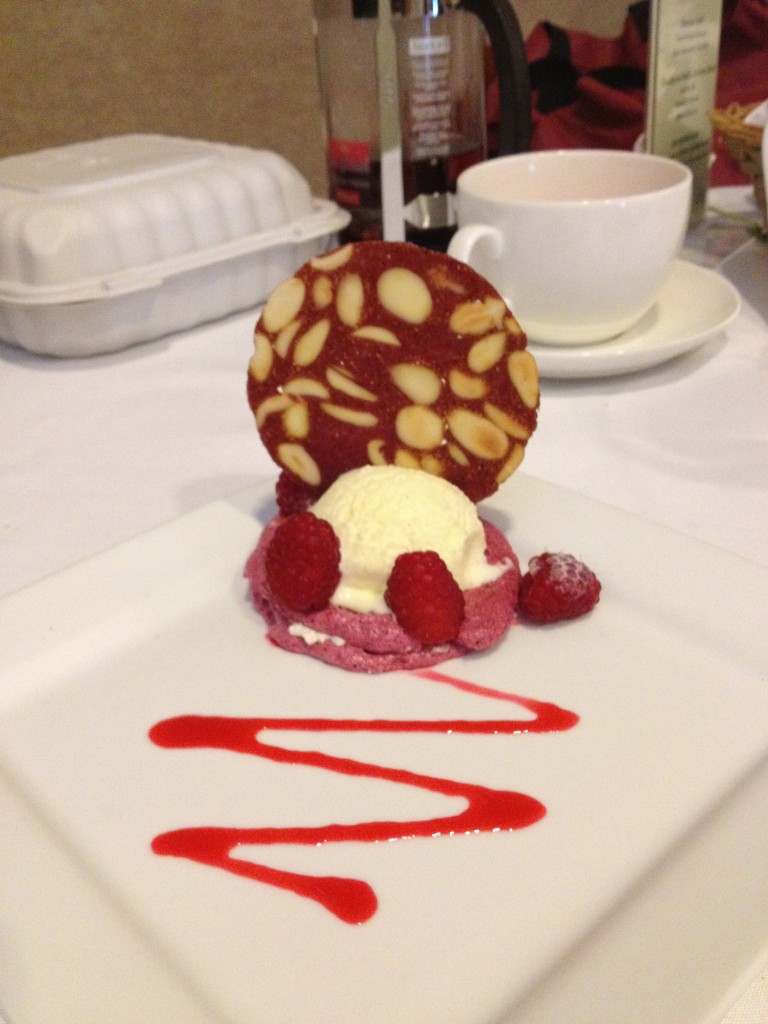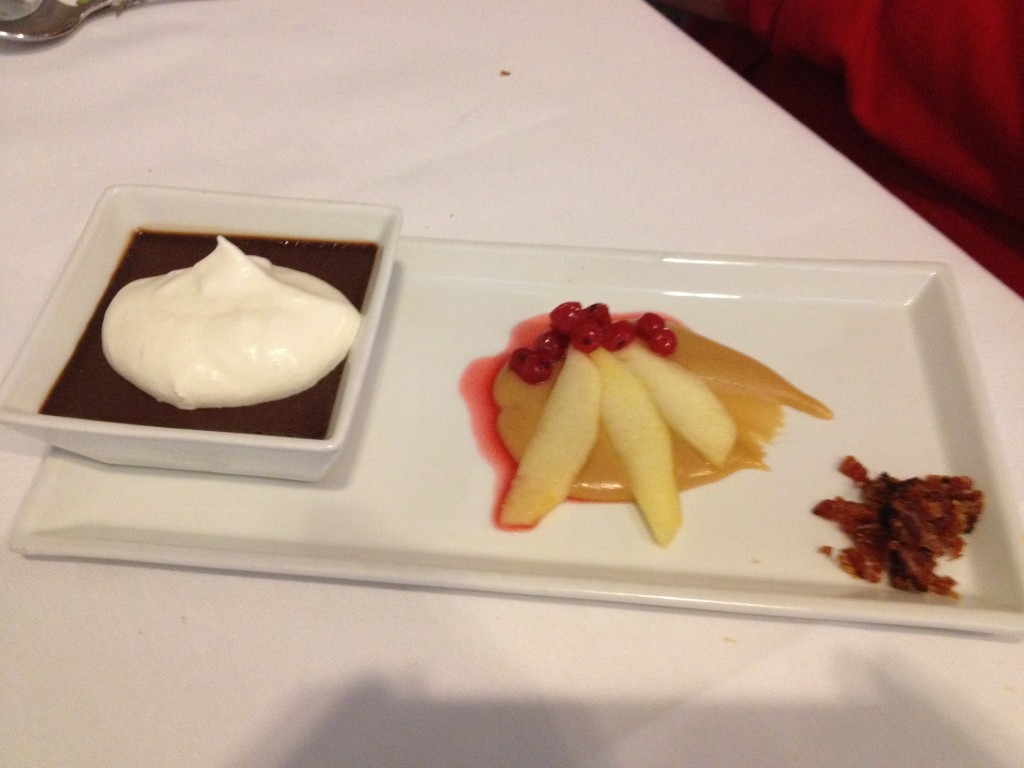 As if all this elegance wasn't enough to fill our bellies,  the students also surprised us with additional tasty bites between our chosen courses.  I skipped the cold sorrel and arugula soup with creme fresh and black salt because it had crab in it, but happily enjoyed these: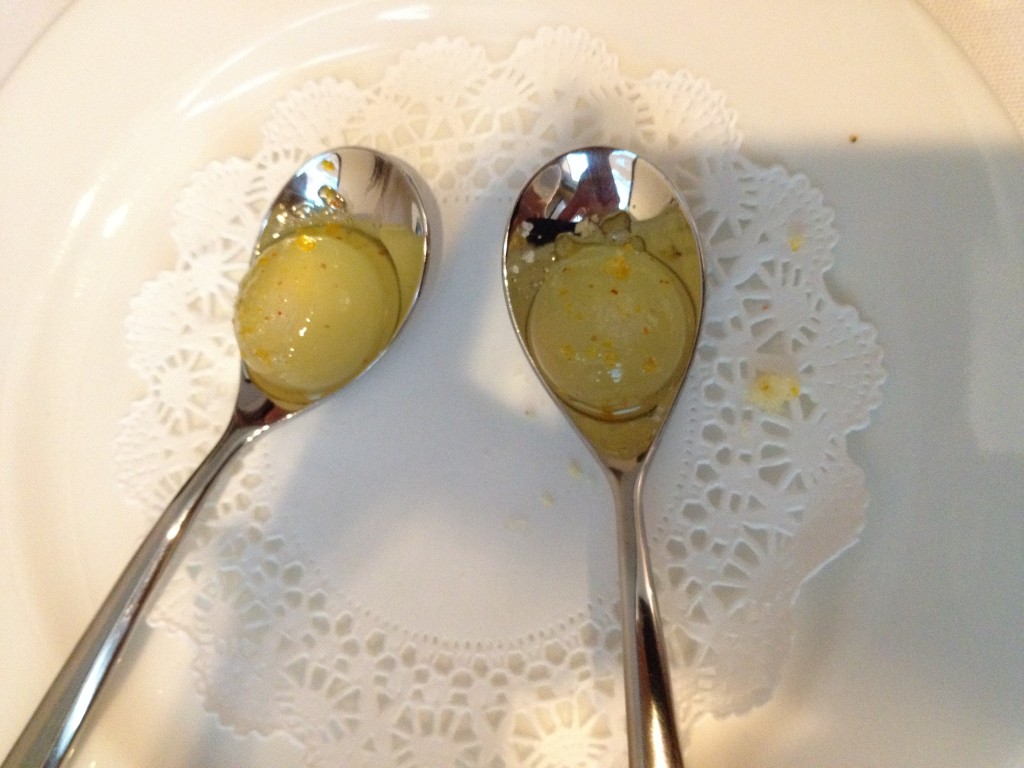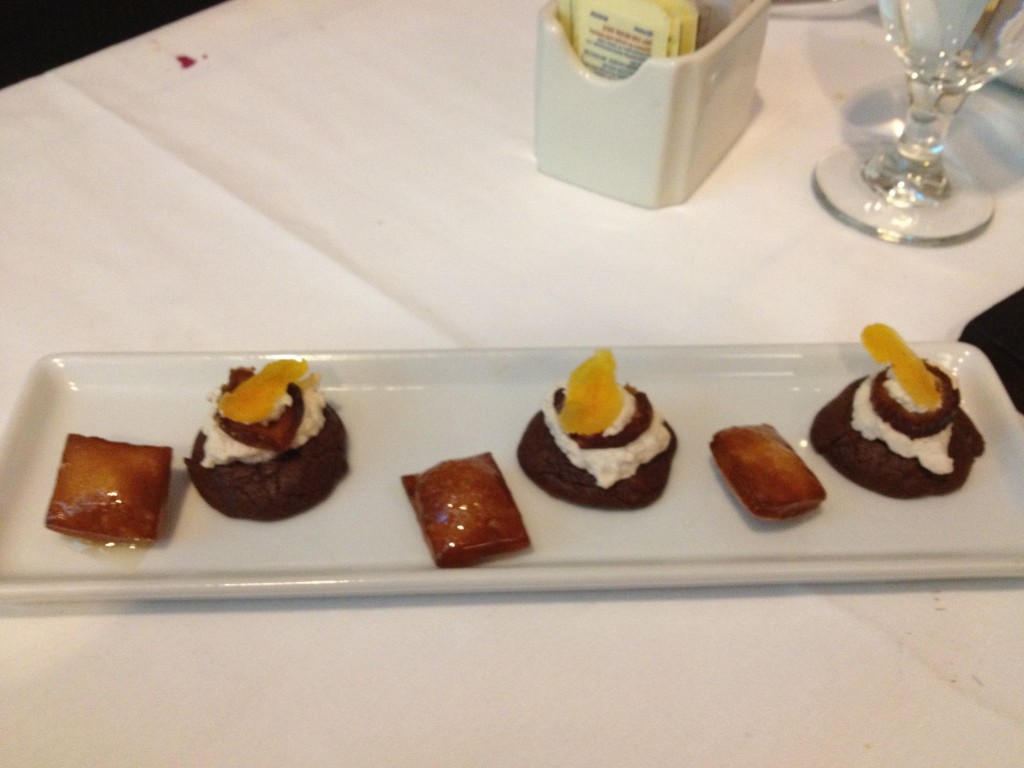 You can check out the cafe's website to review menus and find instructions for making reservations.  If you don't live in Bellingham, you could find out if there's a technical or community college near you with a culinary program.  What a delicious way to support student learning.
Have you had the pleasure of dining at Cafe Culinaire?  (Maybe I'm coming late to the party and everyone already knows about it!)
If you liked this post, you may also enjoy: