It's everywhere. It's taking over the world, or at least the grocery stores. You know you've seen it: LaCroix sparkling water. Those brightly colored pastel boxes are neatly stacked on the endcap or in some other prime real estate in the store where it can't help but catch your eye. It comes in 21 flavors, has no calories, no sweeteners of any kind (sugar subs or real sugar), and is allowed on pretty much every possible diet anyone is following. It is totally and completely dietitian-approved by this dietitian.
All there is to it is carbonated water and natural flavors or essences, which LaCroix describes as: "oils derived from the named fruit, i.e., lime / lime oils." It's fizzy like soda, so to me it feels like a treat and a little more thrilling than plain water. My favorite flavor is the coconut.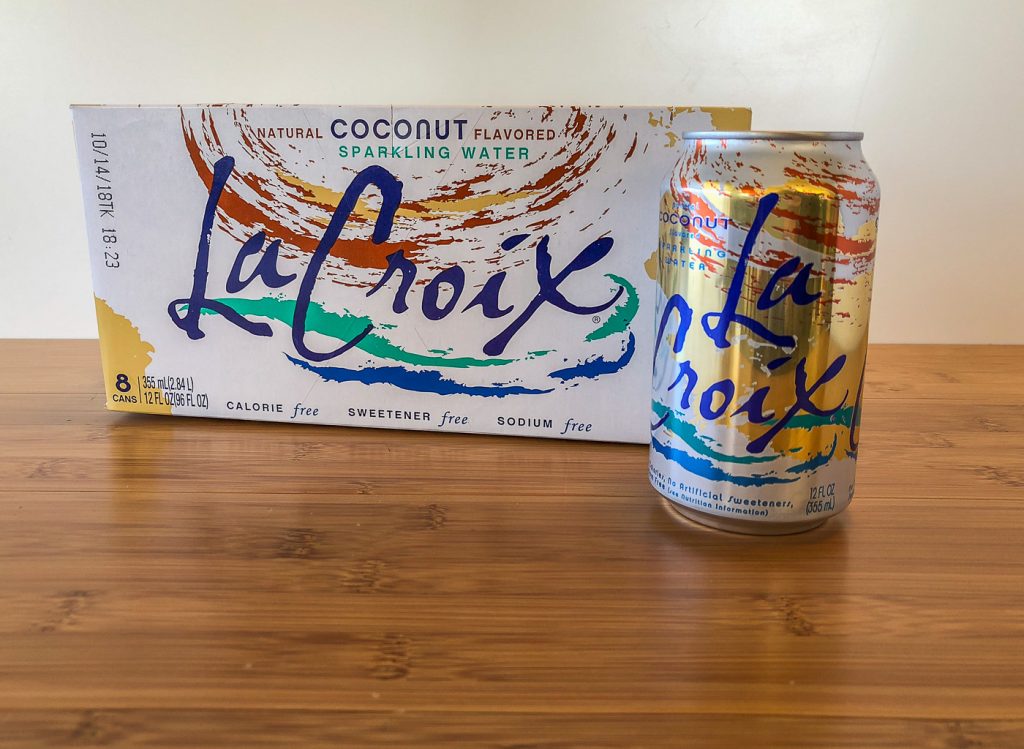 Because there's not much too it and it's sold everywhere (in Bellingham it's at Fred Meyer, Whole Foods, the local food co-op, and I'm sure every other retail food establishment) I'm not sure you need a recipe for it. But after making myself some coconut iced tea recently, I noticed how similar it tasted and figured I should try concocting my own substitute.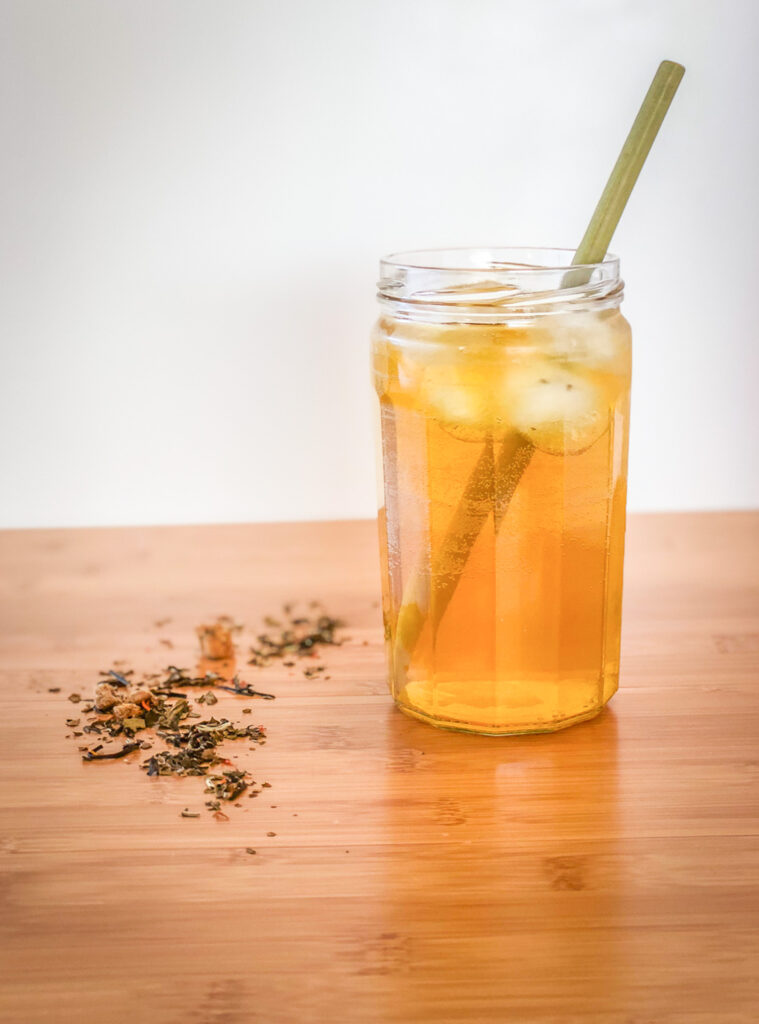 I used white tea for my copycat recipe, which I got at my favorite local tea shop that I'm sure I've mentioned like 100 times on the blog, The Spice Hut. Sure, I could just add some coconut extract to fizzy water, but tea is actually a healthful beverage and rich in antioxidants. (I also appear to have a tea addiction if the overflowing tea shelf in my pantry is any indication. So, for a lot of reasons, it just made sense.)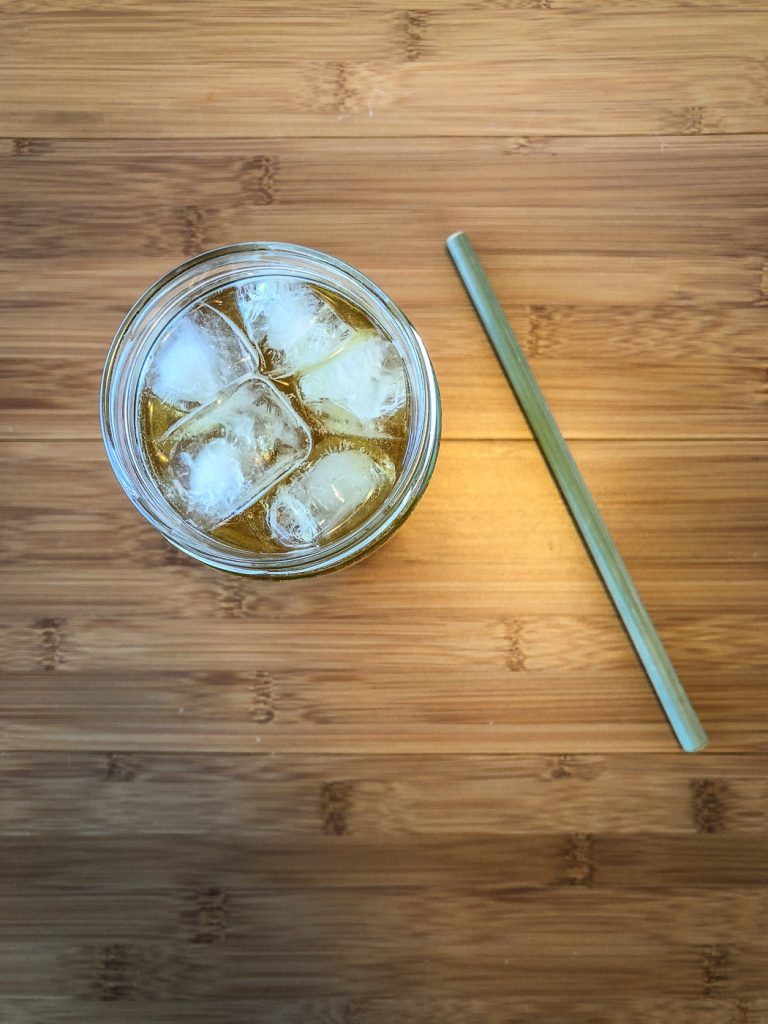 I tried two of Spice Hut's white teas, Ambrosia and Vanilla Coconut, and both provided the mild tropical undertones I was looking for. I'm kind of partial to the Ambrosia, but was quite satisfied with both options.
For the fizzy part, I carbonated tap water using my SodaStream, but you could buy sparkling water, seltzer water, or club soda for this recipe. Be sure to take a quick peek at the label, as it should be zeros all the way down: 0 calories, 0 g carbohydrate, 0 g fat, etc. Sometimes there is added sodium (most often in club soda) which most of us could do without, so it's worth scanning the label before you toss the bottle in your cart.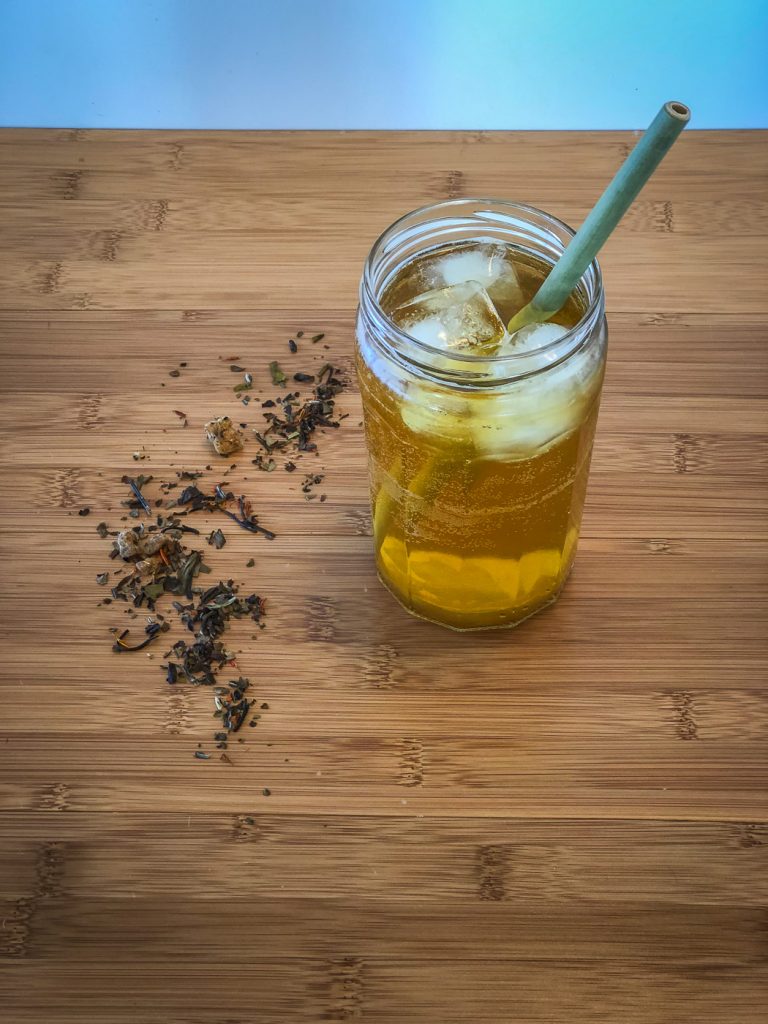 From a nutrition standpoint, relying on fizzy water instead of (traditionally or artificially) sweetened soda is a smart move. According to the Center for Science in the Public Interest sugary drinks like soda, sports drinks, and fruit drinks are the single largest source of calories from added sugar in the American diet. However, I've had a couple of students tell me they heard carbonated water wasn't healthy, which surprised me. I think that myth needs busting, and here are two nutrition professionals who do just that: Ellie Krieger and Monica Reinagel.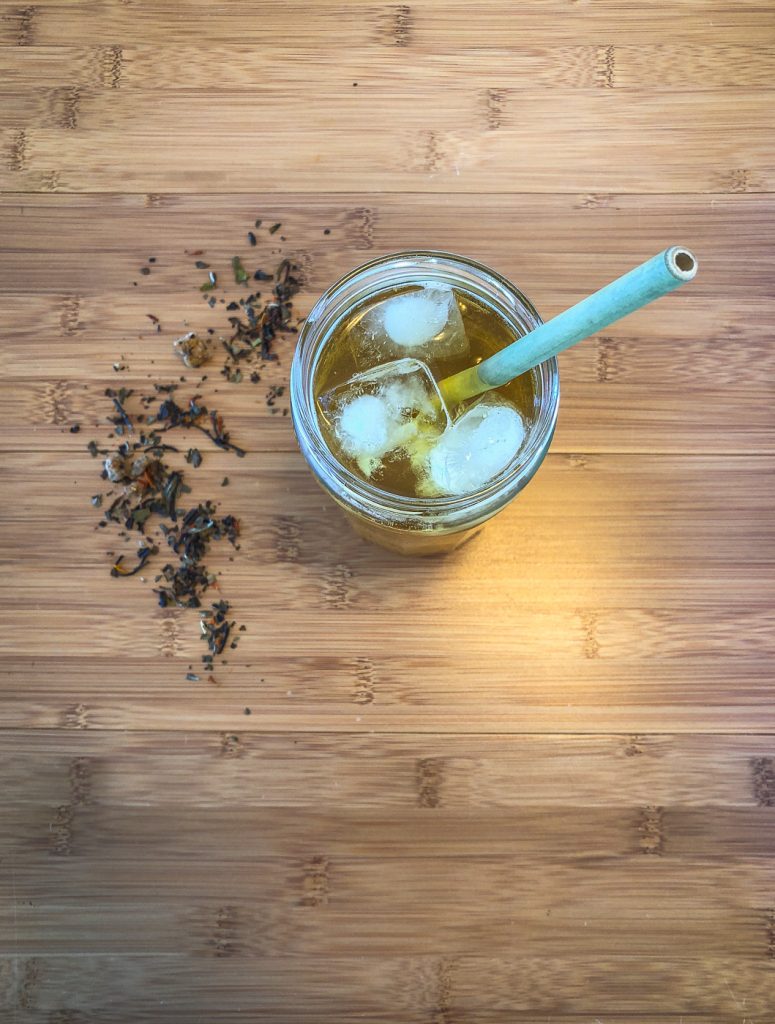 Does a recipe with only 3 ingredients count as a recipe? What about when two of the ingredients are water? I don't know but I feel like this is worth sharing anyway. Finding tasty, low calorie beverage options is a key piece of a lifelong healthy eating plan. I'm happy to keep posting ideas for such options again and again on the blog. Hopefully, instead of energy drinks, sweet teas, sports drinks and soda at some point we'll tip the scales and unsweetened sparkling iced teas and the like will take over the world.
How do you feel about LaCroix? Has it taken over your grocery or your refrigerator?
One other characteristic of LaCroix? People are confused about how to pronounce it. Click here to see a snippet of a Tonight Show video where they make fun of the confusion.
Print
Copycat Coconut LaCroix Recipe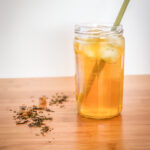 Tired of carting home cases and cases of LaCroix? Here's an easy way to make some yourself, sans cans.
Author:
Prep Time:

2 hours 30 mins

Cook Time:

5 mins

Total Time:

2 hours 35 mins

Yield: Two

12

-ounce servings

1

x
Ingredients
3 tablespoons

loose leaf coconut white tea (I recommend Spice Hut's Ambrosia or Vanilla Coconut)

3 cups

water, heated to below boiling (

180

–

200

degrees F)

3 cups

carbonated water (seltzer or sparkling water)
Instructions
Put tea in a teapot or 24 ounce mason jar, and add boiling water. Steep for 2 to 3 minutes and strain. (Be careful if you use a mason jar as the glass will be extremely hot to handle.)
Let tea cool down for 30 minutes and then refrigerate for at least 2 hours.
To serve, mix equal parts iced tea and carbonated water.
Nutrition
Serving Size:

12 fl oz

Calories:

0

Sugar:

0 g

Sodium:

0 mg

Fat:

0 g

Saturated Fat:

0 g

Carbohydrates:

0 g

Fiber:

0 g

Protein:

0 g

Cholesterol:

0 mg