When I first started this blog 2 1/2 years ago, I set about to learning WordPress. Then I worked to improve my writing process. Then came the months of stumbling my way through Pinterest and Twitter, watching Google Analytics tutorials, and researching strategies for search engine optimization; I had my hands full of topics that needed mastering. Including photos in the posts was fun, but I was mostly happy with documenting the food more than taking the perfect photograph. Now I'm finding time to focus my efforts on better photographic skills and food styling. So, I thought I'd step away from nutrition and vegetarianism for this post to instead share 3 cool food photography resources you might like. (We're not straying too far…for all intents and purposes, we're still talking about food.)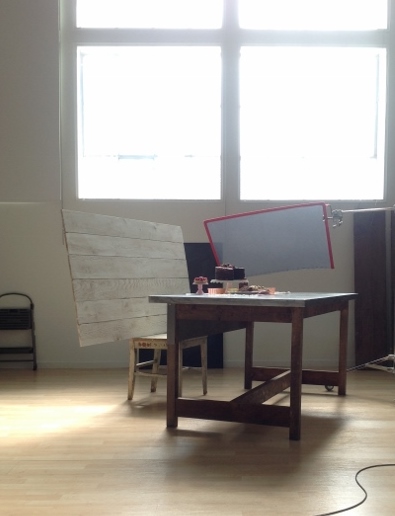 Have you heard of Creative Live? I hadn't until a few months ago, but it is an unbelievably wonderful resource for anyone who wants to learn anything. Their specialty is free, live online classes. The courses are long, often stretching over 3 days with 18 hours of instruction. If you watch while it's broadcast live (or rebroadcast later), it's free. You only pay if you'd like to own your own copy. In that case, the cost is around $100.
My first Creative Live experience was with Andrew Scrivani's Tabletop Photography Fundamentals. I got inspired by his ideas for low cost equipment and do-it-yourself materials. So inspired in fact, that I immediately drove myself to the local Re-Store to pick up salvaged, discarded and recycled tiles, cabinet doors, cork panels, and flooring boards…anything that could serve as a backdrop or an interesting surface for a picture. And, my mom scoured the thrift stores for interesting bowls and colorful linens. Now I've got a little dedicated corner of the living room set up for food photos…all balanced on a piece of plywood across two sawhorses. (I think they call that shabby chic.)
Besides photo courses they also have other categories: Video, Art and Design, Music and Audio, Craft and Maker, Money and Life. Anyone can watch from anywhere, as long as you have an internet connection. But, if you're lucky enough to live near Seattle or San Francisco, you can apply to be in the live studio audience! That's how I ended up spending three days last week at "Story on a Plate: Food Photography and Styling." I was given veggie-friendly breakfast, lunch and snacks daily, had access to a professional photographer and a food stylist to answer my questions 8 hours a day, and I got to meet a famous Seattle chef. Did I mention it's all free? (I've seen similar food photography classes by the pros that cost anywhere from $500-800.)
All you have to do is RSVP for any online course and then sit back and watch or listen during the broadcast. Or, submit an application video if you'd like to be there in person. (Here's mine, complete with overactive blinking and weird facial movements.) Check out the schedule for upcoming classes in both studio locations here.
These are the ladies from my audience adventure: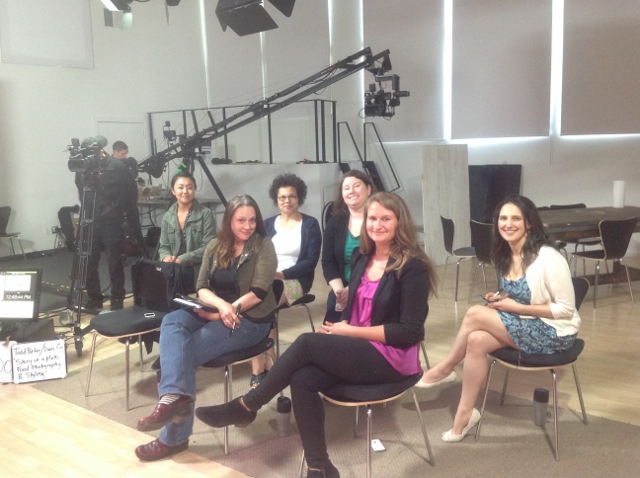 Todd Porter and Diane Cu taught "Story on a Plate" in Seattle, and together they are responsible for the very popular White on Rice blog. (He's quick to point out that he's the rice part of the equation.) Diane has a background in portrait photography and Todd was a restaurateur. Just a few years back they decided their priority as a couple was to work together and the result was a blog and a successful food photography business.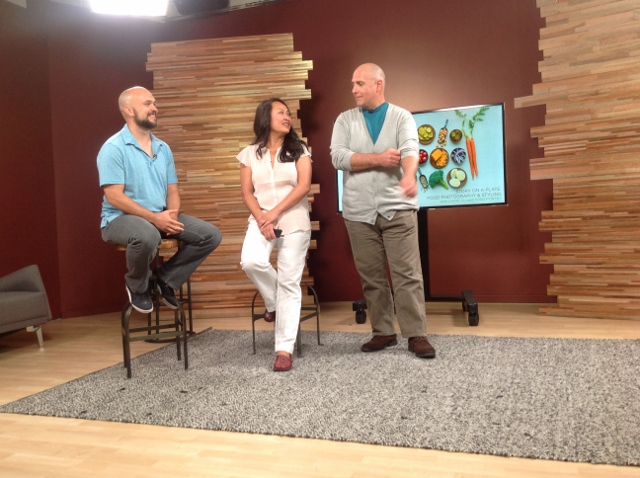 I first heard about them speak at the BlogHer Food Conference in 2012 when they shared some gorgeously shot videos from their website. I mostly remembered the name because I thought it was funny. But the food styling workshop was much, much more. It was incredibly valuable to watch them work, especially to see that we all have the same challenges when trying to capture food at its best: melting ice, wilting lettuce, blemished berries, and shifting light.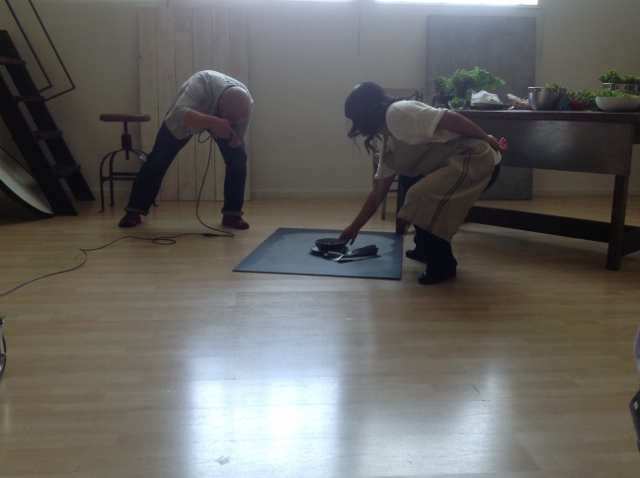 I especially liked Diane's take on natural food styling. She prefers to use real food and natural enhancements to brighten up the subject matter, instead of the many options out there for faking it (like fabric protection spray and motor oil). She believes the intricate detail in the crumb of a cake or the perfect curve of a basil leaf can catch the eye and be the "hero" of a photograph. They also feel very strongly that natural light is preferable to strobes in nearly all cases. To see the workshop from their perspective, you can read their blog post here.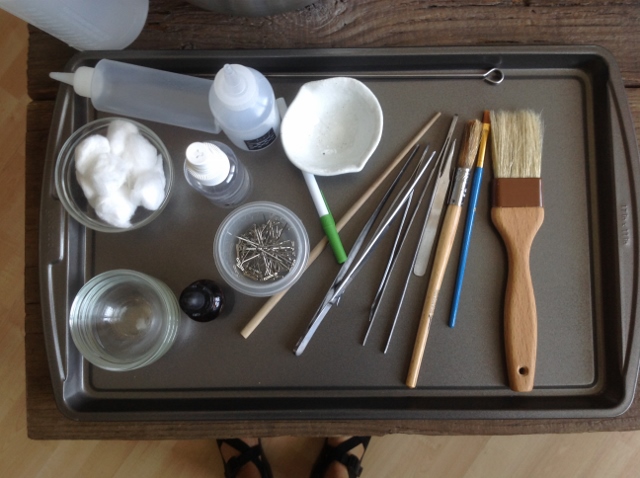 They were very honest about their struggles, failures, and successes, which I so appreciate. Sometimes it's easy to think the experts have it made, but they created this career for themselves, which involved lots of learning and as Diane frequently pointed out, lots of practice. So, if you're looking for beautiful food photography inspiration, check out their site, and their recipes, and their videos. Better yet, watch for the rebroadcast of their workshop on Creative Live.
Besides myself and one other attendee, the live studio audience was filled with professional photographers. So, when one of them asked me "Nikon or Canon?", I meekly answered, "Apple". She was not impressed.
That is until I told her about my olloclip lenses. They're tiny versions of photographers' favorite go-to lenses that you can pop on and off your camera phone. I feel like my iPhone photos are noticeably better when I use my 3-in-1 lens. It includes a wide-angle, macro and fisheye, it's small enough to fit in my pocket and it lets me make small adjustments for the right situation. Since I never know when I'll come across photogenic food, I like always having my gear with me without having to lug around a 25 lb. camera bag.
When I pull them out and slide them on the corner of my phone, most people are curious, so I thought you might be interested, too. My model is $49.99 and the new iPad 4-in-1 version is $69.99.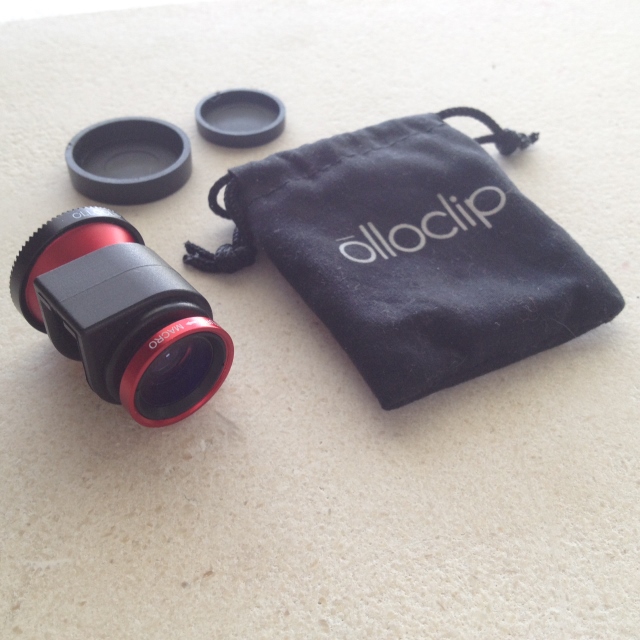 Well, those are my 3 tips for today: a resource for education, a site full of photos by practiced professionals, and some convenient take-along lenses for the amateur.
Tackling a new topic like this can sometimes feel overwhelming, at least for me. Depth of field, composition, balance, lines, bounce cards, monopods…there's just so much to learn, isn't there? The bad news is that it's never-ending. You're never finished. The good news is that it's never-ending. And free and low-cost opportunities are everywhere. We can learn from other bloggers, other photographers, generous people like Todd and Diane, YouTube videos, and of course, our own trial and error. Maybe in another 2 1/2 years I'll be feeling confident about my food photography abilities, and I'll be searching for my next new skill.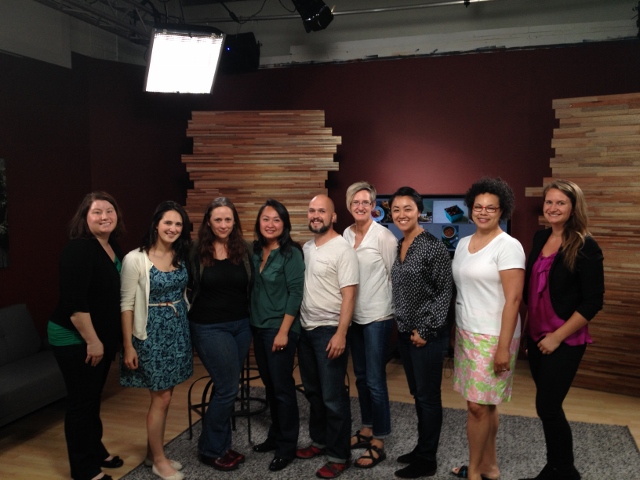 What are some of your favorite free ways to learn something new?
I was a grateful recipient of many free hours of education and many free meals from Creative Live. But, I have no financial relationship with them. And I happily paid real money for my olloclip lenses. Neither company asked me to write this post. I just couldn't keep them to myself!