Food tourism.  I saw this term for the first time on another blog (Northwest Herbivore) and it is a perfect description of what moves me, literally.  Travel is one of my very happiest endeavors and eating plays a central role in setting the itinerary.  It actually fuels my desire to get up and go to another city, state, or country and sometimes I wish it was my job.  On a weekend visit to our British Columbian neighbor to the north, two days in Victoria meant two visits to one of its best dining destinations for veg-heads:  Rebar.
First, we went for dinner.  It's a pretty happening place, so expect to wait at least a little while for a table at more popular times, like Friday night.  I started with a selection from their very extensive juice and smoothie menu:  Tweed Curtain.  It was a vivid glass of vegetables and fruit, with apple, orange, carrot, beet and lemon.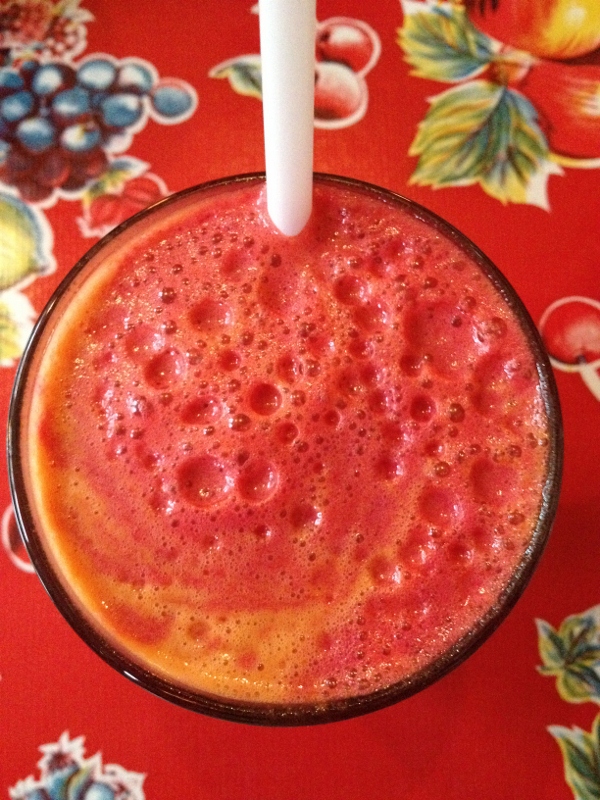 Soon, the food arrived.  The yam and pepita quesadilla with a side of (egg-free, anchovy-free) caesar salad offered a nice collection of colors and textures, with spicy, crispy, and salty bites all on one plate.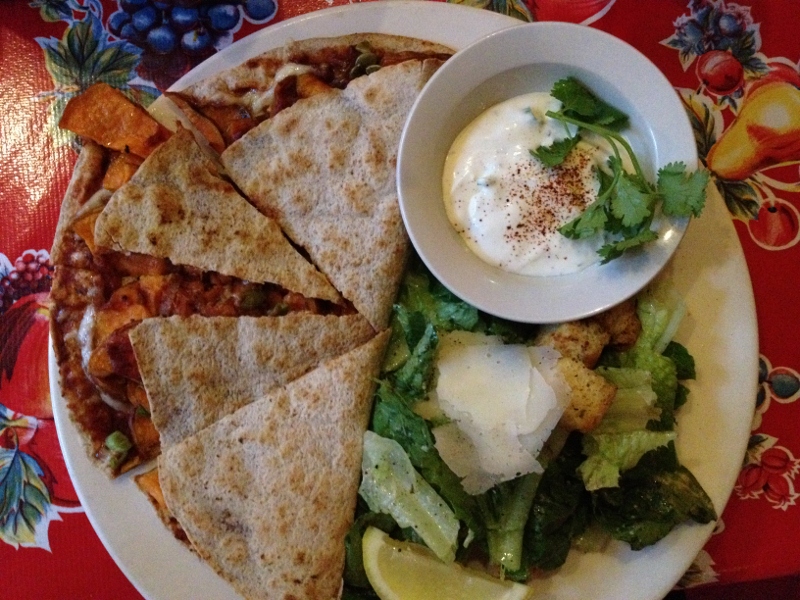 Then, we went again for breakfast.  It was a warm 70 degree day so I opted for their house iced tea with honey and lemon to whet my whistle.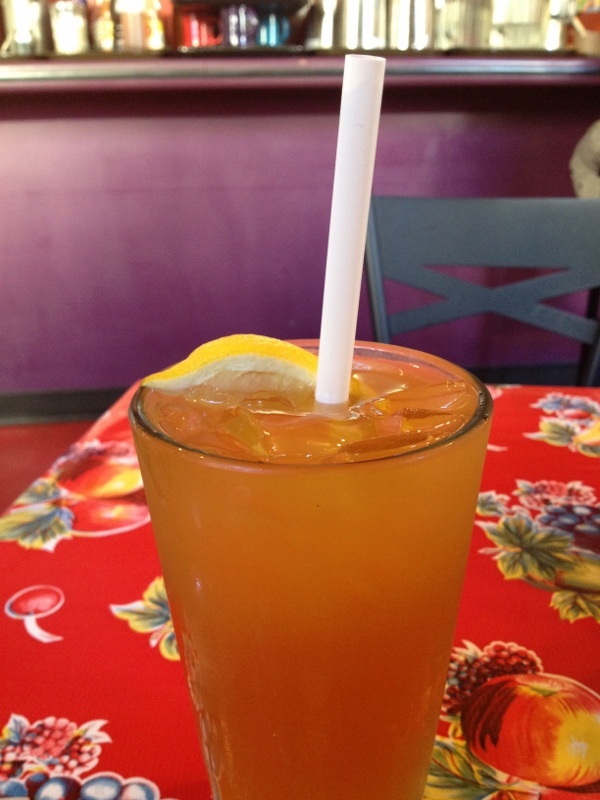 Then, the hotcake special for the day caught my eye:  buttermilk corncakes with Saanich Organics blueberries, maple-vanilla butter and maple syrup.  Yes, please.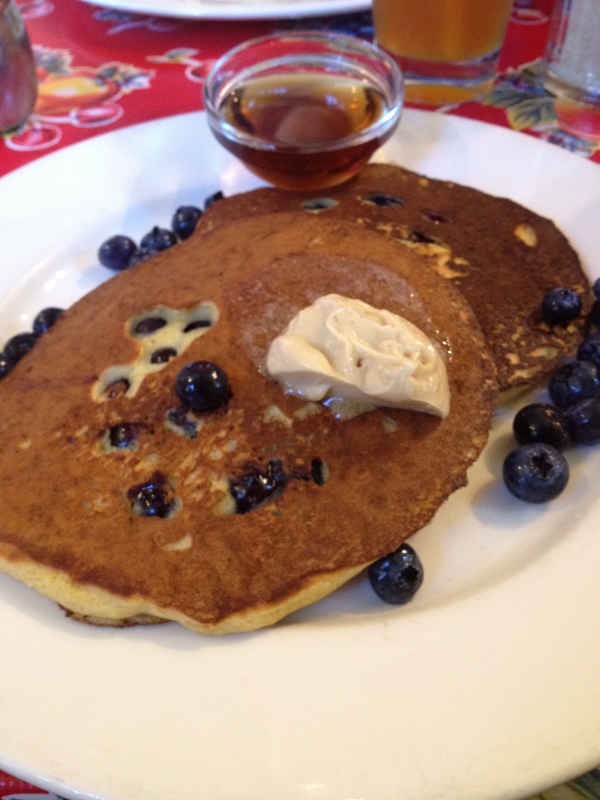 From the cheery colored tablecloths to the wheat grass shots at the bar, this is a place where most every diner can be happy.  There is some fish on the menu alongside tofu, eggs, salads, noodles and a housemade veggie burger; vegan options are clearly marked.  The dietitian in me was happy to see that the quesadillas were made with whole wheat tortillas and they gave a satisfying crunch between the teeth without first being drenched in oil and fried.
There's no question that travel benefits us by opening our minds, expanding our horizons, and pushing us past our borders.  Food can do the same, and when enjoyed together, there is a synergistic bump.  The pleasure is elevated and the memories are sharper when the two come together to make a more powerful experience.  All in a day's work as a culinary tourist.
What's your best story of when food and travel came together in the best possible way?
If you liked this post, you may also enjoy: