I don't spend a lot of time in Everett. Mostly I curse the traffic gods as I inch along Interstate 5 at a snail's pace past Everett. This city lies between me and the vegetarian restaurant jackpot that is Seattle, so I never really considered stopping there for food. Until last week.
It just so happened that I was going to be in the vicinity of Everett around lunchtime as I headed south for a trip. I decided to use my trusty Happy Cow app to see what, if anything, Everett had to offer a hungry, picky dietitian. Turns out a vegan eatery called Cafe Wylde wholly fit the bill.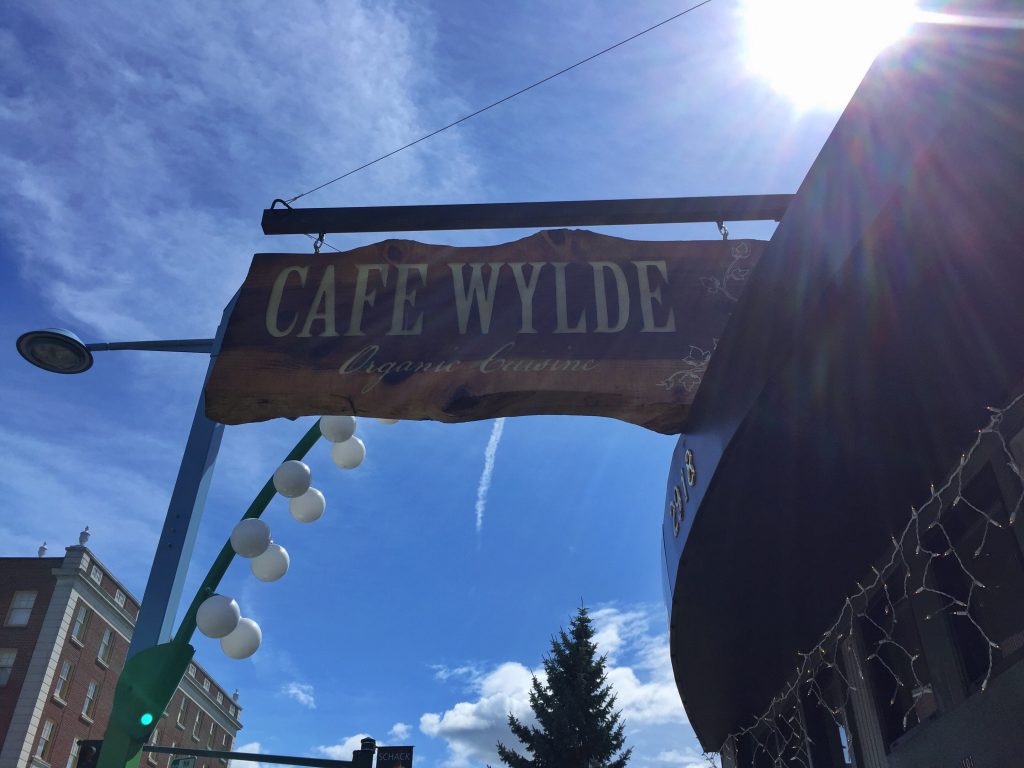 I didn't have a lot of time; mostly I just wanted to pop in, eat, pop out, and get back on the road. And that's exactly what happened. The service was pleasant and quick, the food was fresh and filling, and the dietitian was satiated and satisfied. Here's a little rundown of my Friday afternoon lunch for one at Cafe Wylde.
After perusing the smoothie and juice selections, I opted for the Sun Juice. It wasn't served cold, more like room temperature, and I feel like this enhanced the flavor profile somewhat. It seemed as though I could taste every little molecule of sweet and fat as it danced across my tongue. Each gulp ended with a very sweet note right before I swallowed (Could it be the pear?) and I'd have to say it ranks as the freshest, creamiest creamsicle I ever sipped. Fantastic.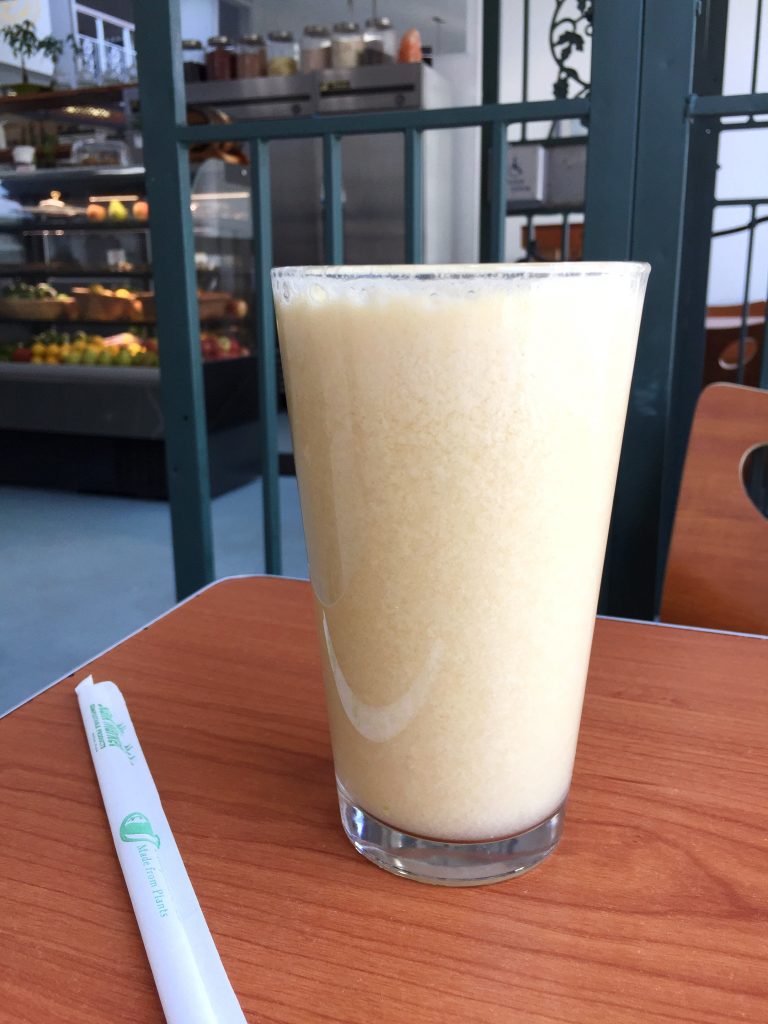 Next came The Bowl (with no avocado please, thank you very much). Let's start with the beans, shall we? They were amazing, a little saucy, and the best beans I've ever eaten in a restaurant. I couldn't contain my enthusiasm and I ate them all first. I didn't even try to be graceful or ladylike.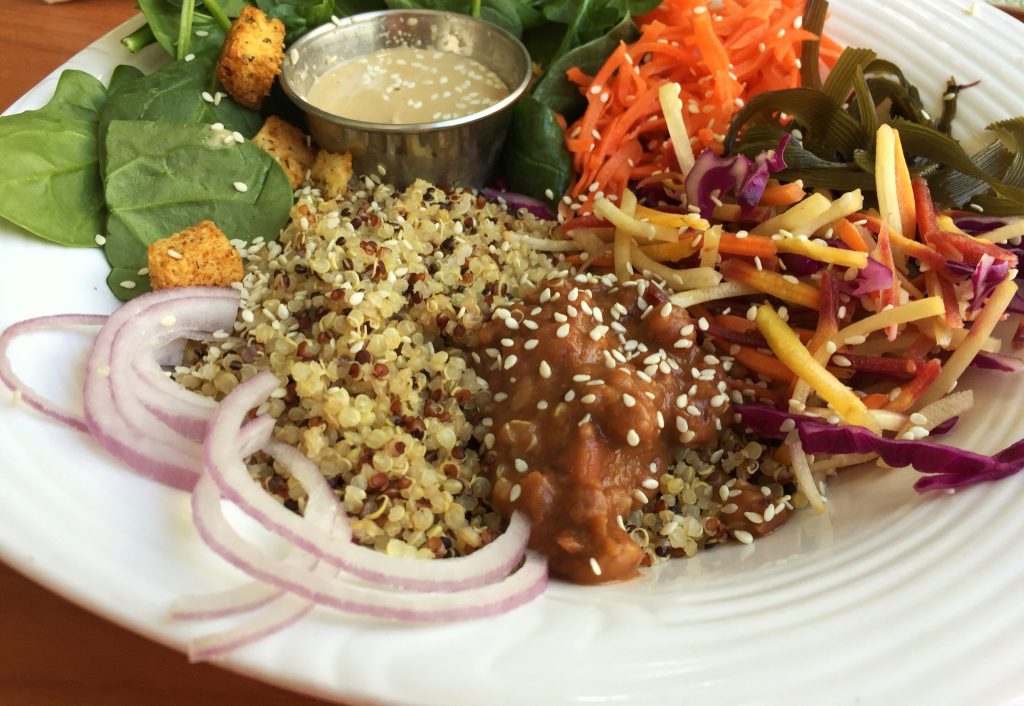 I was so impressed with the beans I got up the nerve to ask the server about them. To my surprise, she said they were simply Amy's canned refried beans that they doctor up with a little extra onion and garlic. I'm pretty sure that's going to become a new pantry staple for me.
Croutons are common fare on salad of course, but it seemed unusual to have them on a grain-based bowl. I soon discovered they were an unexpectedly nice addition. I found myself searching for and spearing one with my fork for each bite.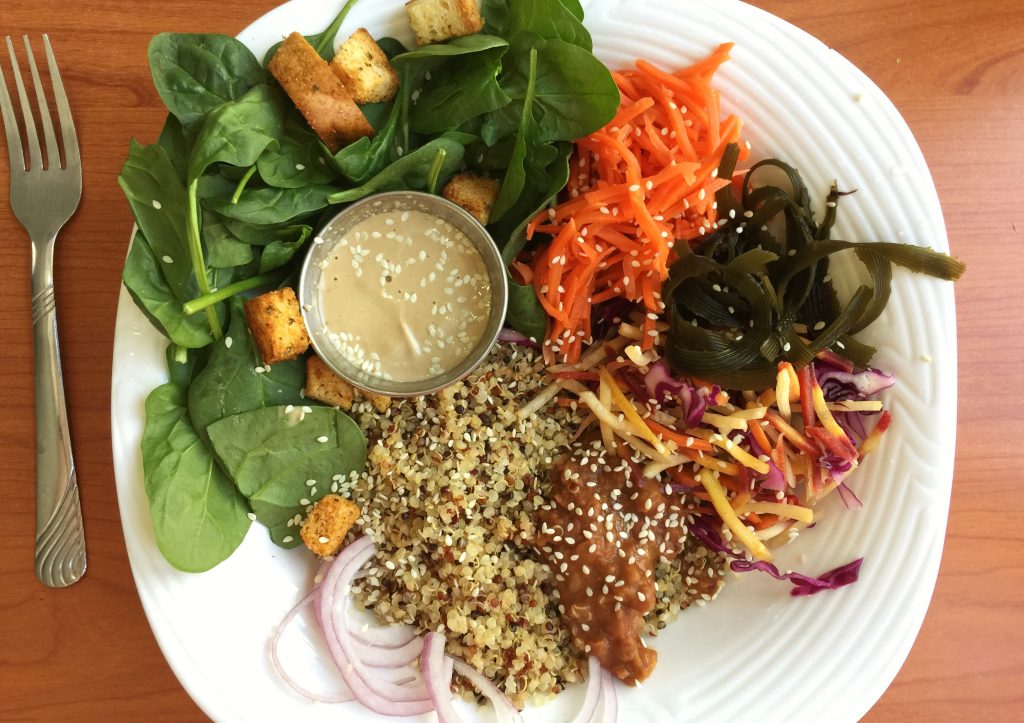 The tahini sauce was so rich and thick, it really clung to the spinach and carrots. Besides the beans, it was sort of the star of the show. (Star of the bowl?) Luscious and savory, it made every bite better.
I decided to take a treat on the road with me, so I opted for a very portable chocolate chip cookie. Tender and sweet, I can tell you he didn't last long once we both got to the car.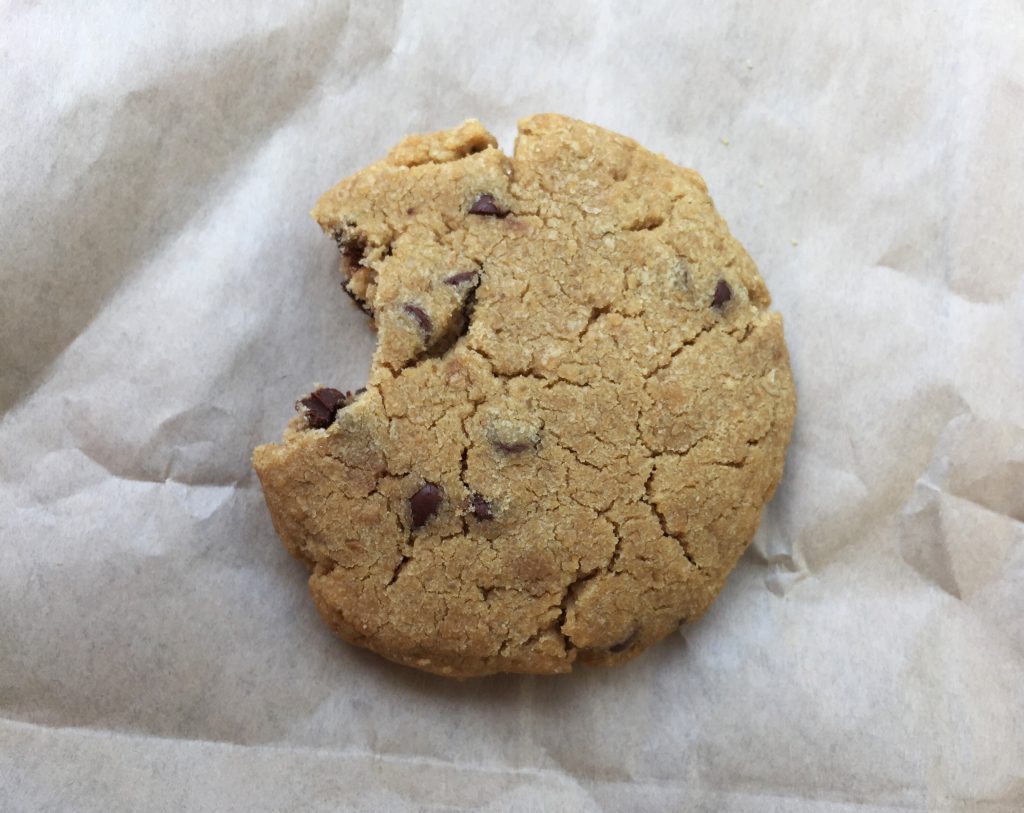 This atypical detour on a sunny spring afternoon was a raving success. A good reminder to try new things, break out of your usual routine, explore as yet unknown locales. You never know what pleasures await you when you're brave enough to point yourself in a new direction.
I'm sure Everett must have other hidden treasures where food is concerned. What suggestions do you have for me for future detours?