Do you ever read Sunset magazine? It has a favorite recurring feature of mine that describes a perfect getaway, somewhere in the western US, complete with a daily itinerary of eats, sleeps, and activities. It feels kind of like instructions for a successful vacation. After a particularly restful, restorative few days in Seattle's Capitol Hill, I decided to recreate the format myself. Consider this post a guide for a wellness getaway with a strong focus on vegetarian food, steps, and relaxation in the Emerald City.
It's cozy, it's private, it's spotlessly clean, and it has everything you need for a Seattle home base.
What to do: Day 1
Walk to Fuel Coffee just around the corner. I recommend enjoying a 16 ounce soy cappuccino and a Morning Glory muffin, to go. But of course making the best of their breakfast offerings is all up to you, according to your whim.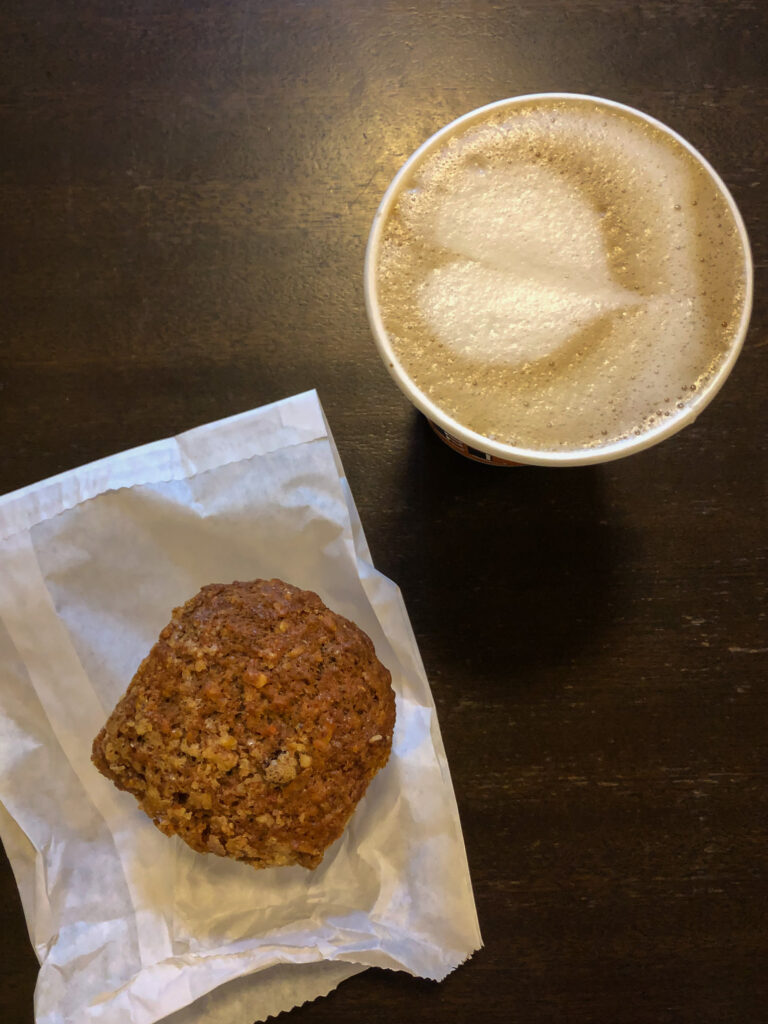 Relax a bit at the cottage, perhaps change into workout wear and walk 0.7 miles to Washington Park Arboretum and complete a lovely loop full of greenery and restful spots to sit. Like here: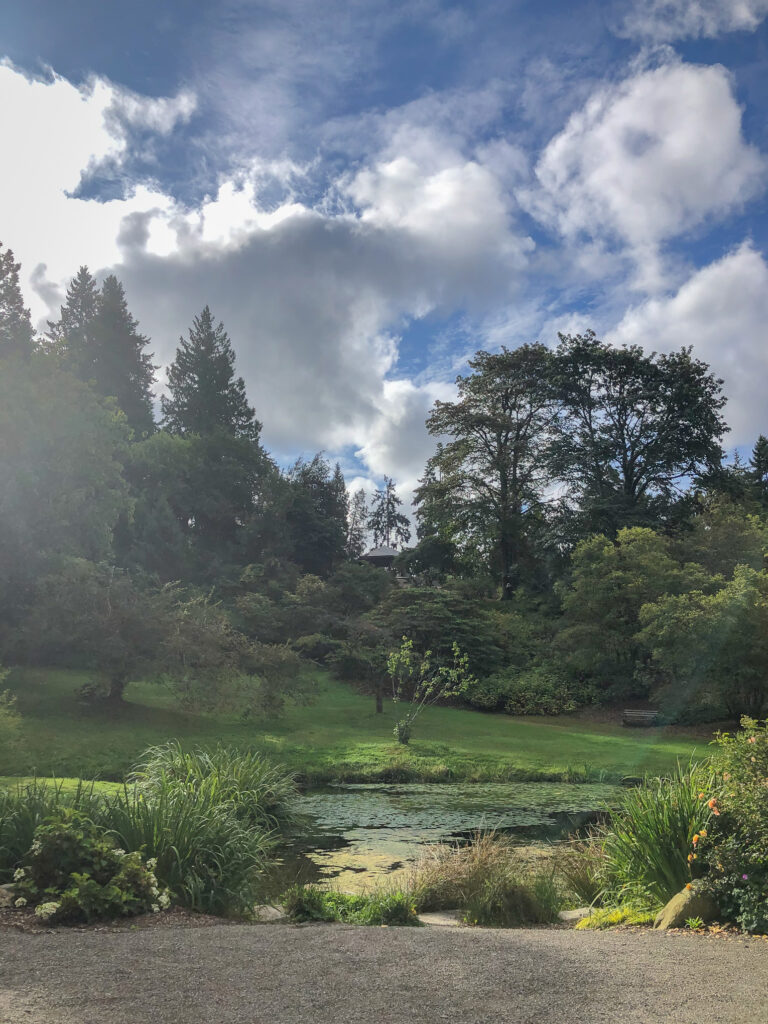 My total round trip was 3.3 miles, including getting to and from the arboretum (see map below). Be prepared; this is Seattle after all. The last 0.7 miles of the return trip is essentially straight up Roy St. with a breath-stealing incline. At least for me it was. You'll be so glad for a sip of water and a shower when you get back to the cottage. For your listening pleasure on the walk, I recommend Hedwig and the Angry Inch soundtrack (explicit warning) and Elton John Essentials.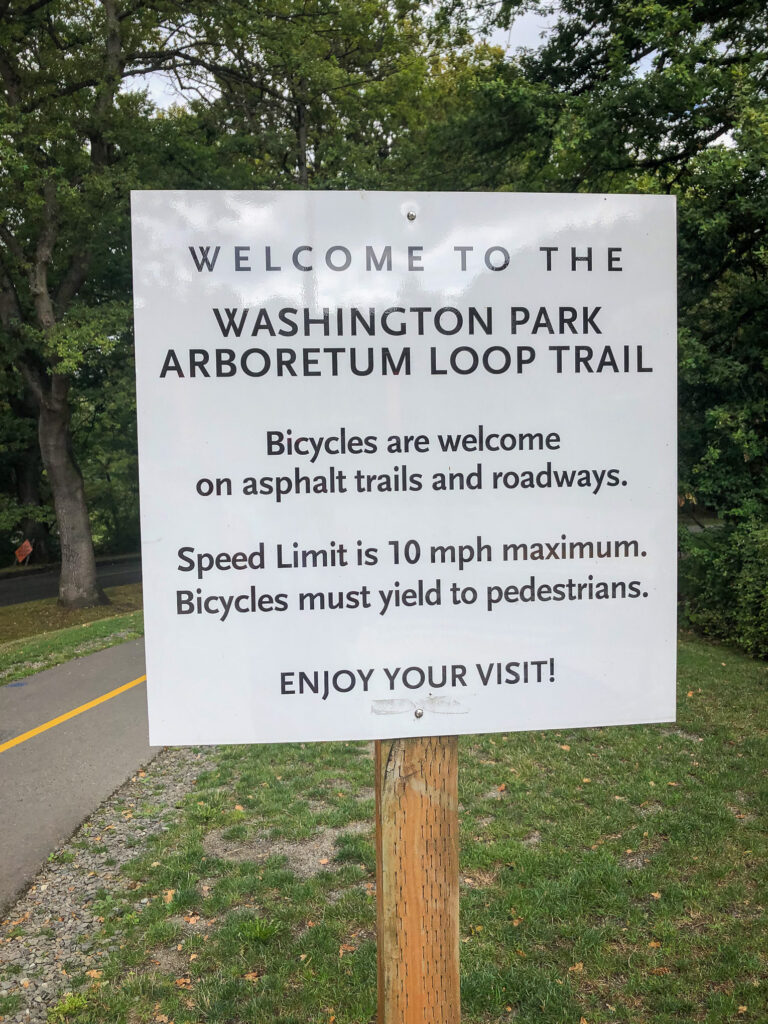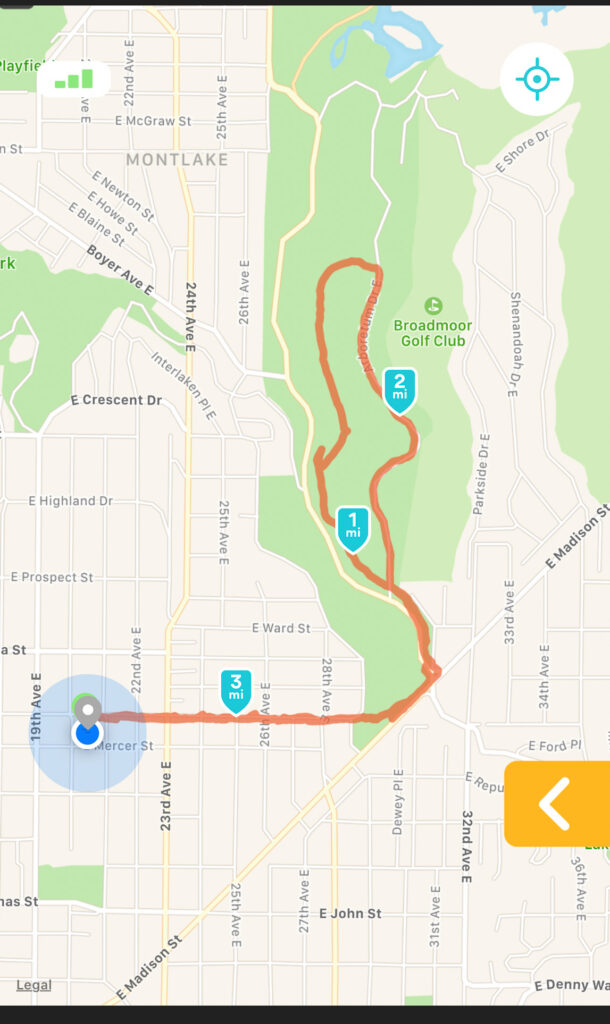 When you're hankering for lunch, walk to Rocket Taco just around the corner. Enjoy some damn perfect tacos.
I showed up at 12:10, just before the small lunch rush. Lucky for me because it meant I could stand at the counter for an extra long time making up my mind without worrying about holding up the line behind me. After being dealt the crushing blow that they were out of horchata, I settled on Jamaican hibiscus iced tea with lime. It was refreshing and deep, deep purple.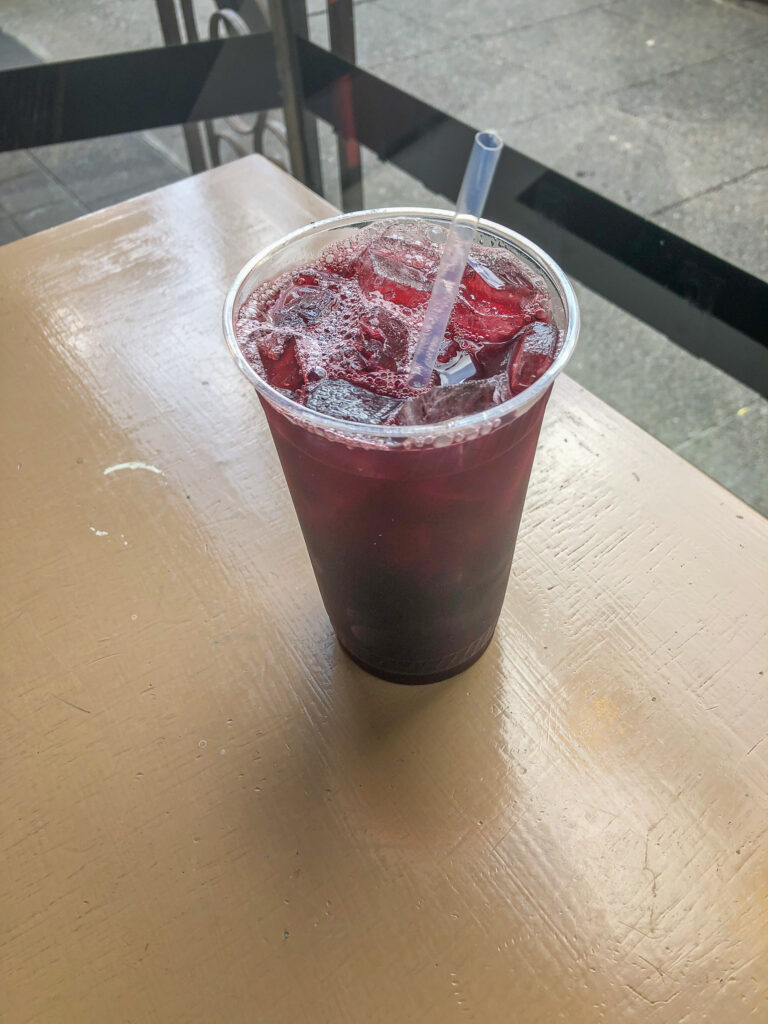 There are three meatless taco options on the menu: Sweet Potato Black Bean, Quinoa Lentil, and Cauliflower Chickpea. I didn't see a key for their designations but one is labeled VG and two are labeled V. Be sure to inquire if you're in search of vegan ones. I got the Quinoa Lentil tacos, deluxe style. I don't like avocado so they were kind enough to replace the avocado salsa with pineapple salsa. Deluxe style means you get three of the same kind of tacos with fancier toppings. There's a simpler, cheaper version as well without all the bells and whistles.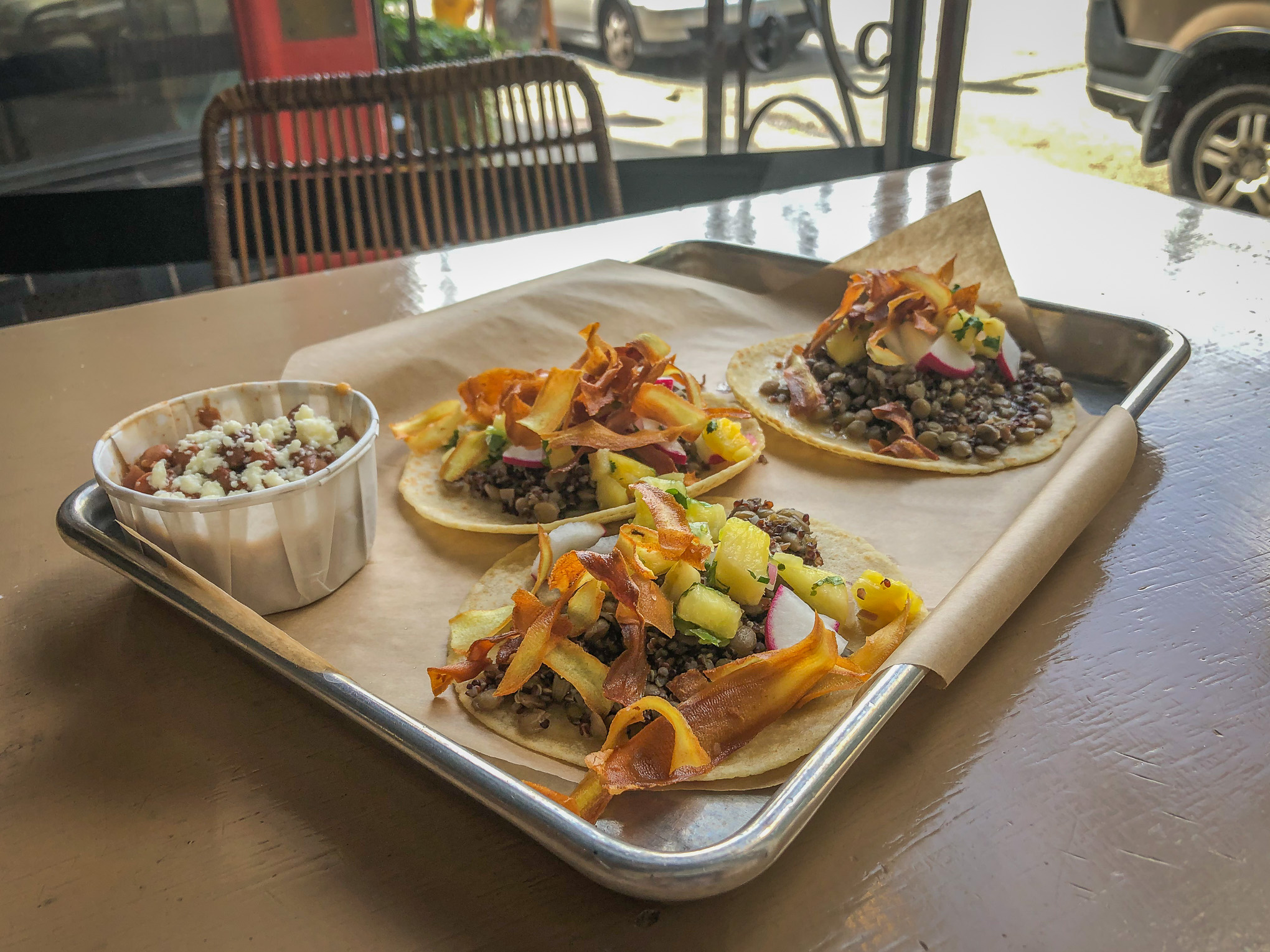 I was interested in the least spicy taco option and was told they were all pretty mild because Rocket Taco adheres to an "add your own spiciness" philosophy. So right away, I new I was in the right place. My tacos were colorful and lovely to look at and they tasted fantastic. Just look at the cute little sweet potato crisps on top!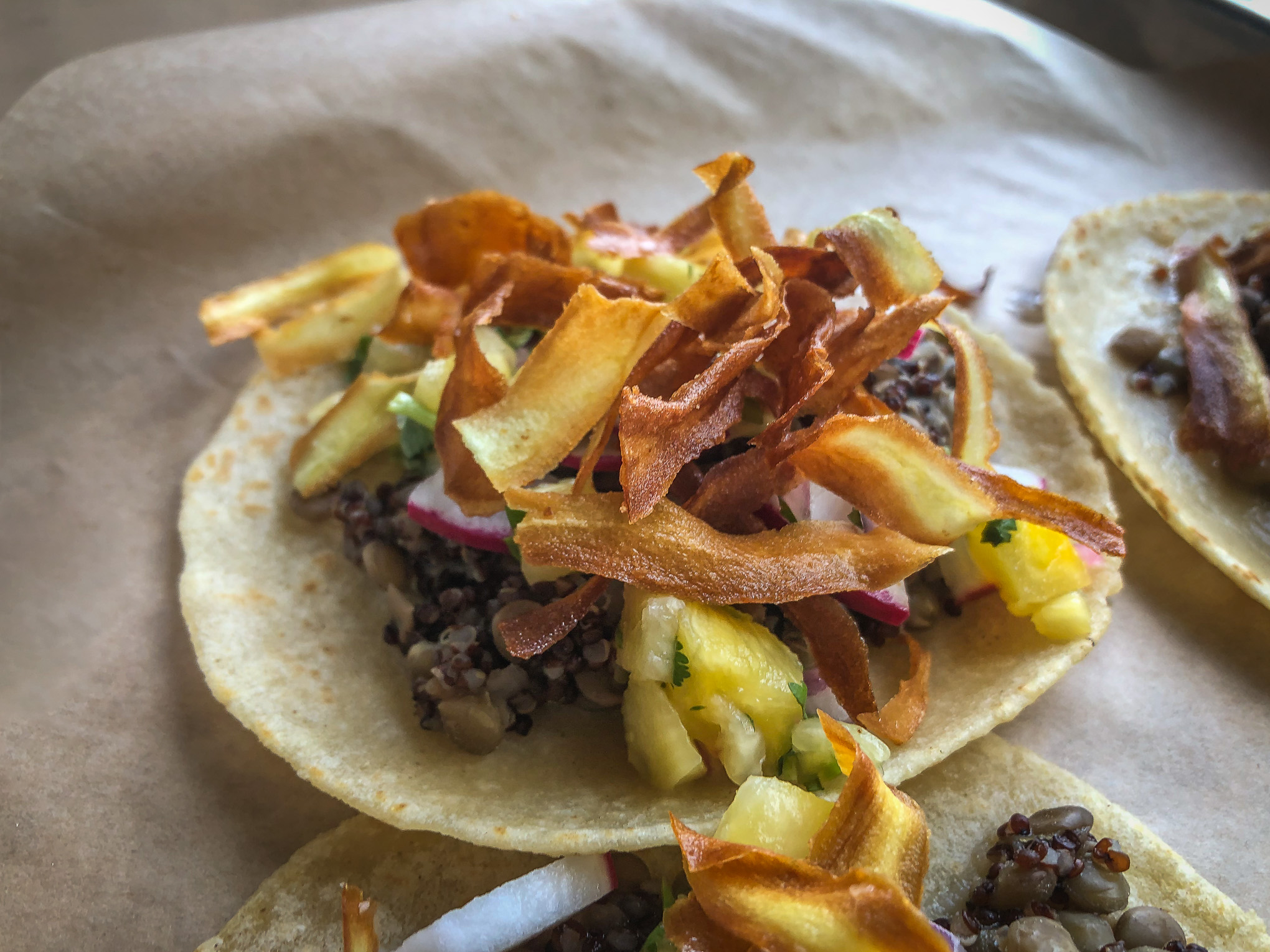 The texture of their homemade tortillas was expertly tender and just right. My deluxe tacos came with a side of smoky beans that were a surprising hit with me. They were whole beans, not refried, so the texture was divine. They were creamy and delicious and topped with white crumbly cheese, not to mention they were the perfect portion size. And with a meal full of quinoa, lentils, and pinto beans I definitely wasn't lacking in the plant protein department!
For the afternoon, you can while away the hours napping, journaling, meditating, blogging, or whatever suits your getaway mood.
When enough time has passed that it's socially acceptable to eat again, walk around the corner for dinner at Monsoon. I decided to sit outside since the weather was so agreeable; a great idea until I remembered how highly unskilled I am at using chopsticks. And how every single passerby would get to witness the spectacle.
I ordered the peach salad and was blown away. It was one of the most creative dishes I've ever had: heirloom tomatoes, napa cabbage, peaches, roasted almonds, fresh basil, and sweet tofu cream. There was a dressing on the salad that tasted like an Asian-style vinaigrette in addition to the tofu cream dollop on top. The very best bite was peach + cream + almond. Heaven.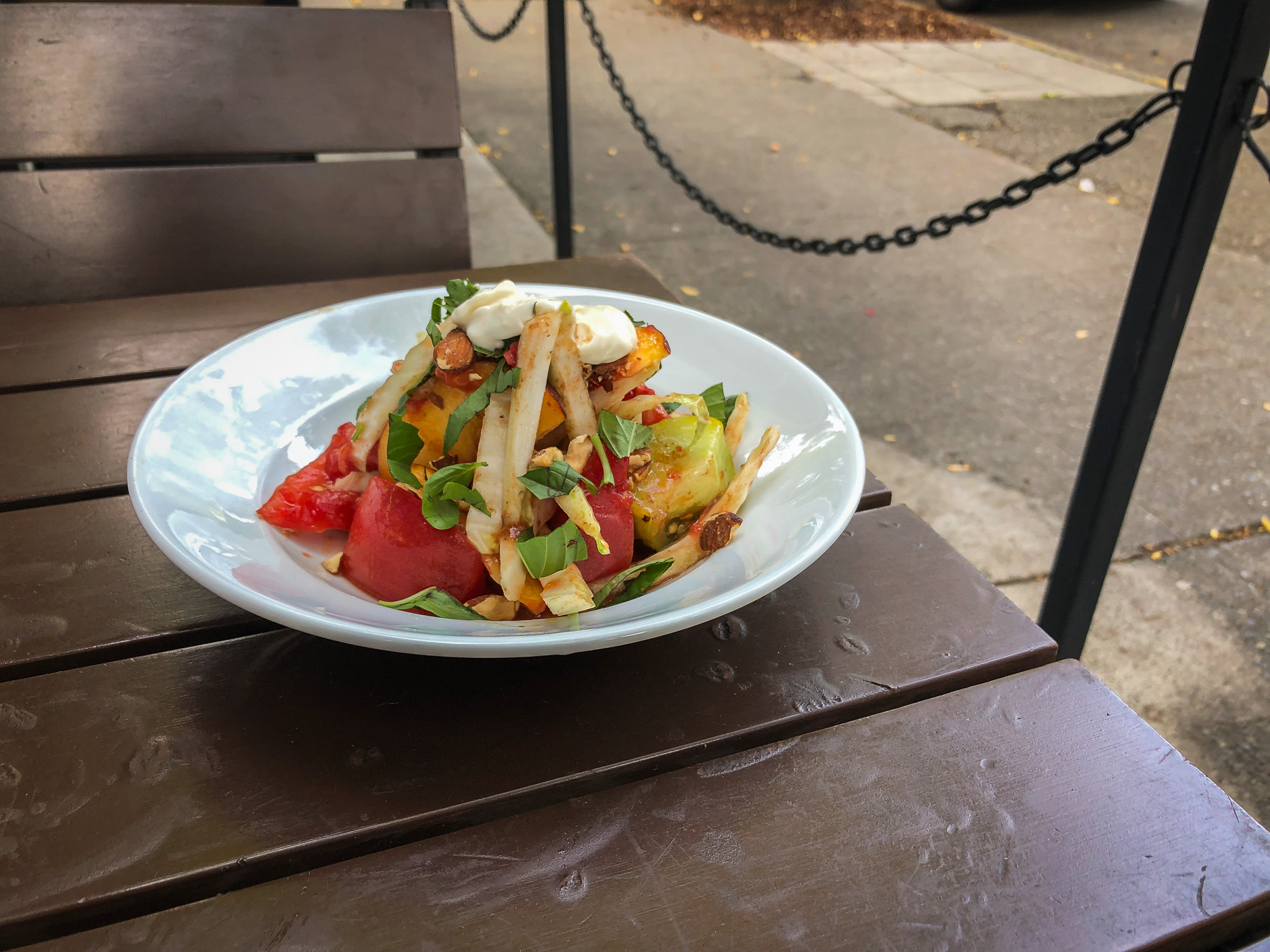 I also had the sugar snap peas with garlic, shallots, and radish and a side of jasmine rice. Fairly simple but salty and satisfying.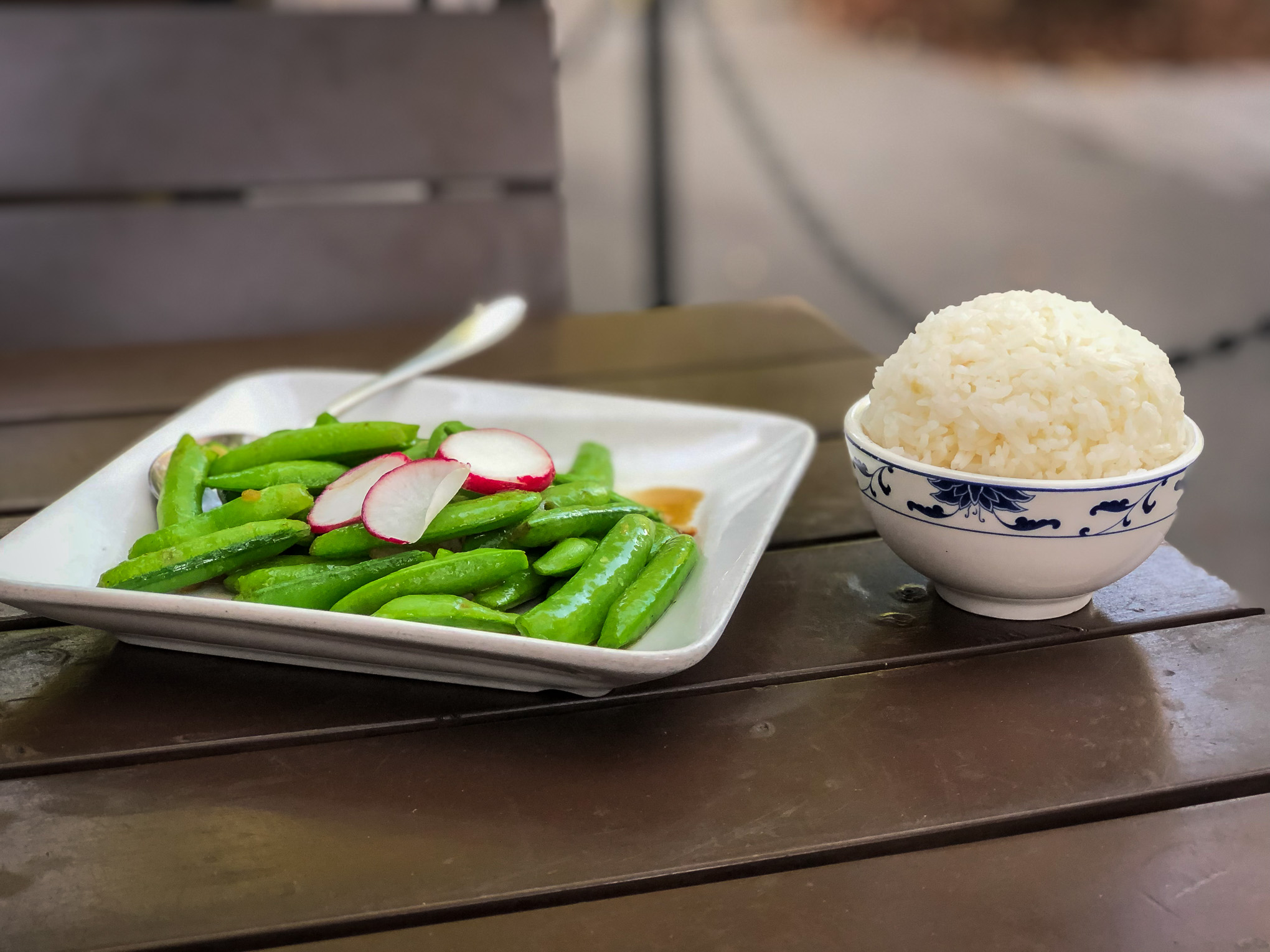 If you feel like dessert is in order, walk a block down the street to Hello Robin for a stellar ice cream sandwich. (And yes, ice cream can legitimately be included in a wellness weekend.) They have vegan options! Or for something healthier and plant-based try Sugar Plum nearby up on 15th. Remember: more walking = more calories burned. For me Day 1 ended with 13,000 steps.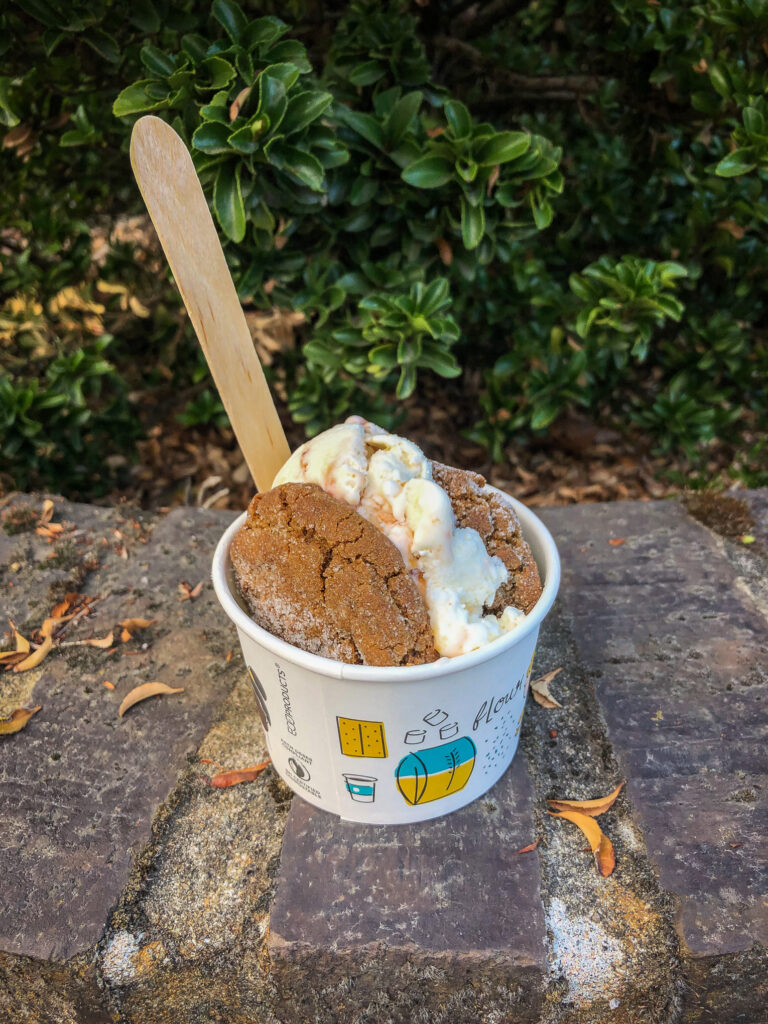 What to do: Day 2
Walk 2 blocks to the charming Macrina Bakery. I ordered a cherry almond scone and a grande soy cappuccino with vanilla sugar, but the pastry options are extensive so you should be able to find a suitable morning meal for any appetite.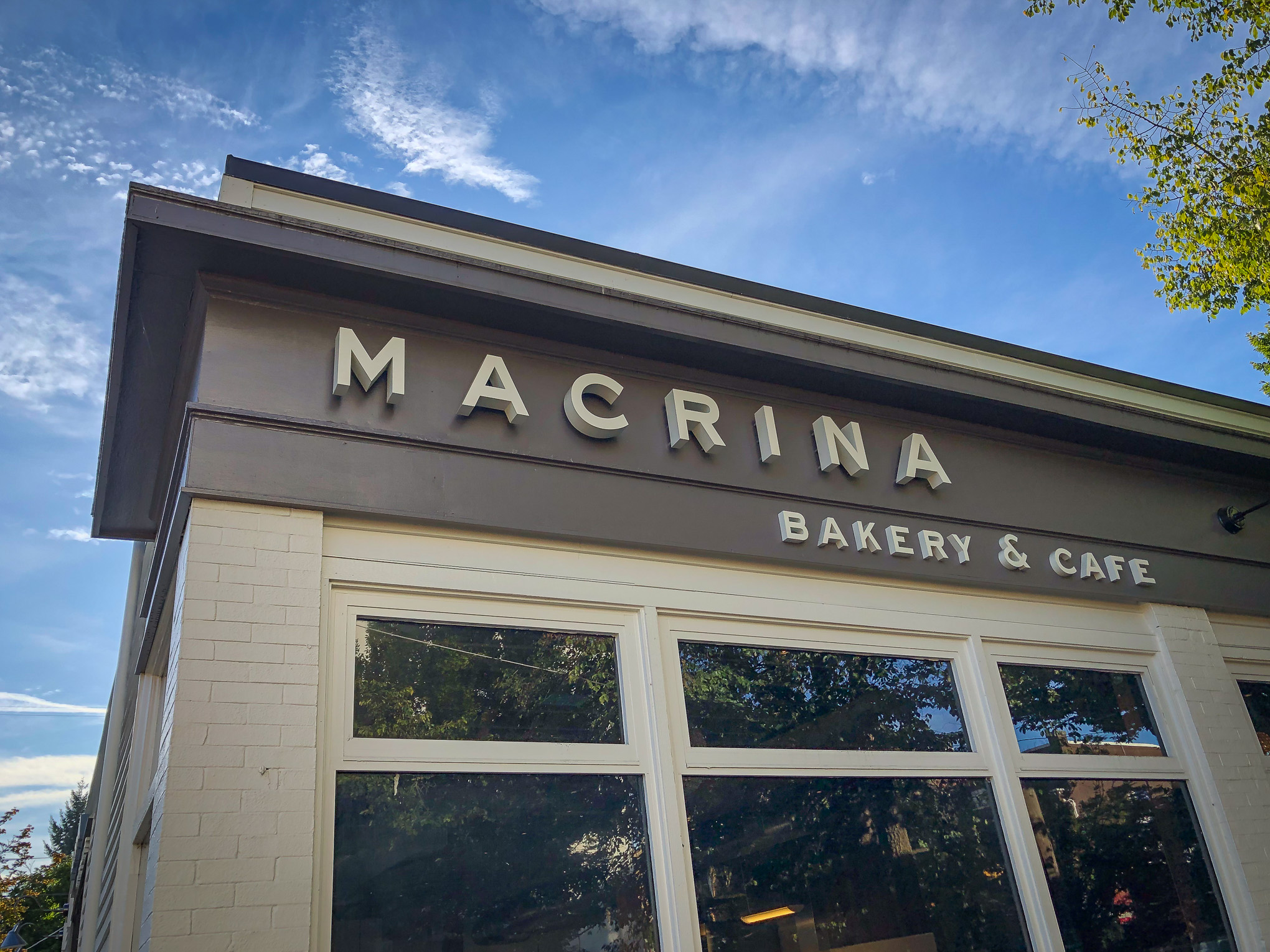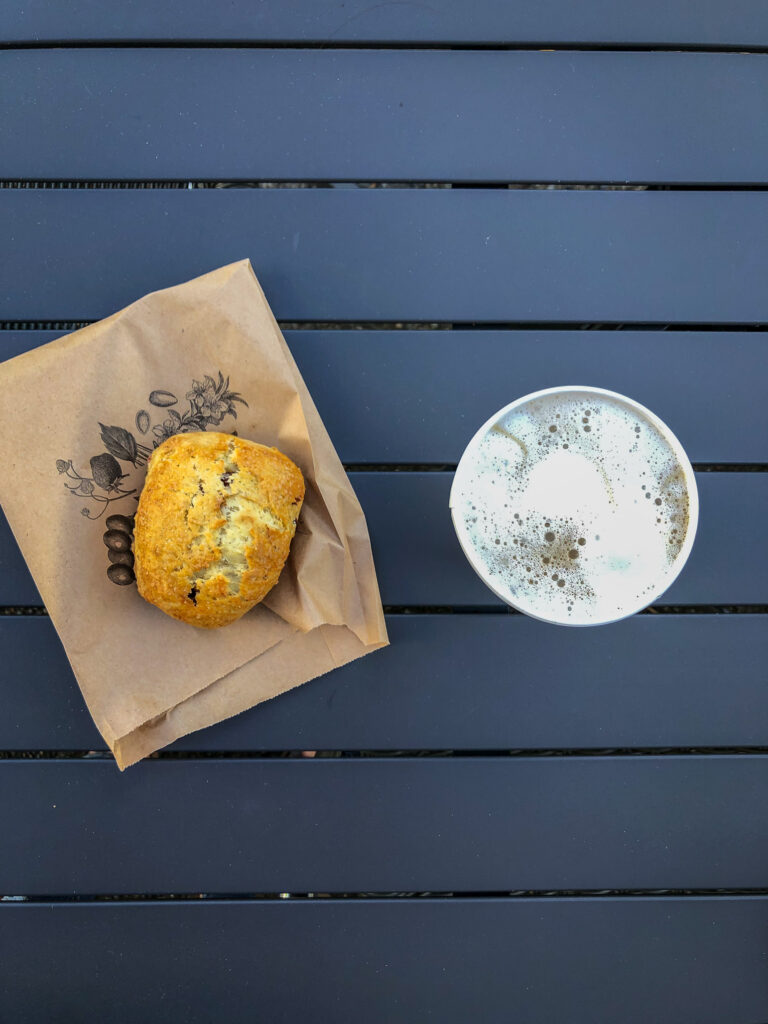 Return to the cottage and watch the Cooking Channel, read, or browse social media.
When you're ready for more interaction with the real world drive 5 miles to Fremont, or better yet, take public transit. Seattle also has bike shares aplenty with Lime and Jump cycles if that's more your speed.
Wander the shops. I like Peace, Love and Happiness Club and I spent some time in the ultra fancy Bellefleur Lingerie. I had lunch at Nuna Ramen, but there are lots of good vegetarian choices here depending on your preferences and tastes including Silence Heart Nest, Cafe Turko, and Just Poke.
I was quite satisfied with the Tofu Vermicelli and a San Pellegrino but it meant another tussle with the chopsticks. And this time there were long noodles and a sauce. I was highly inefficient and clumsy, and ended up with a fairly large piece of carrot stuck to my glasses. This may be a life skill that I never get better at with practice.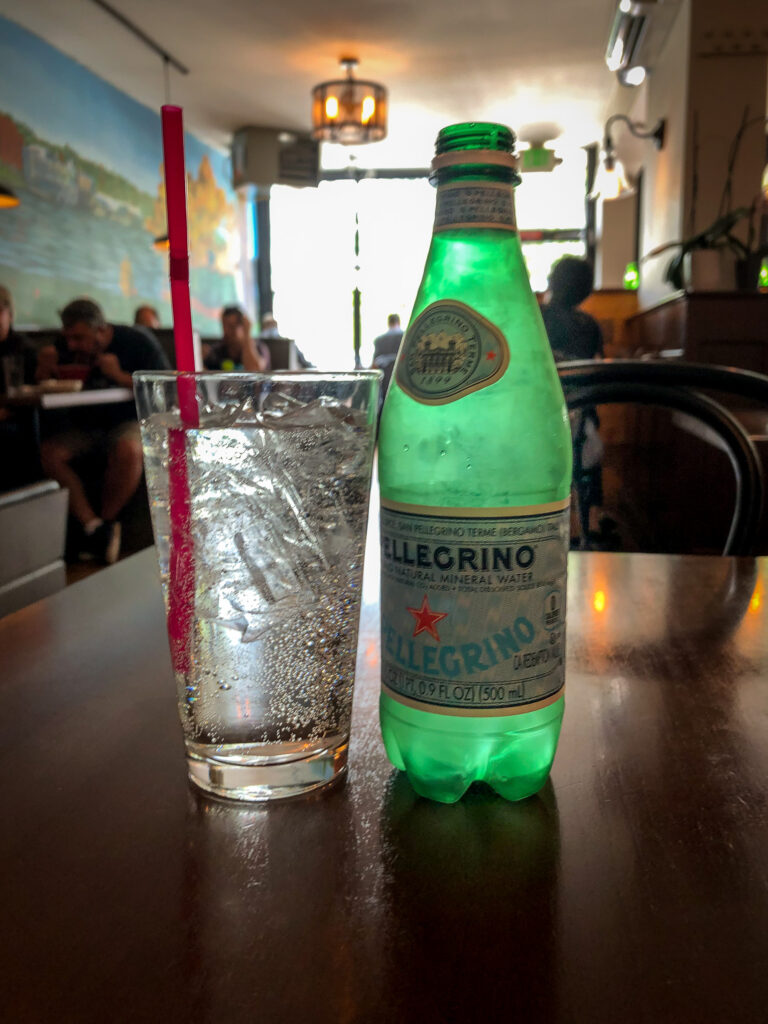 After lunch you could take a stroll down the Burke-Gilman trail or find a comfy spot along the river to sit and read or people watch. If you're hankering for a treat I'd recommend the Theo Chocolate Factory (they have vegan options) or Flying Apron (plant-based and gluten-free bakery).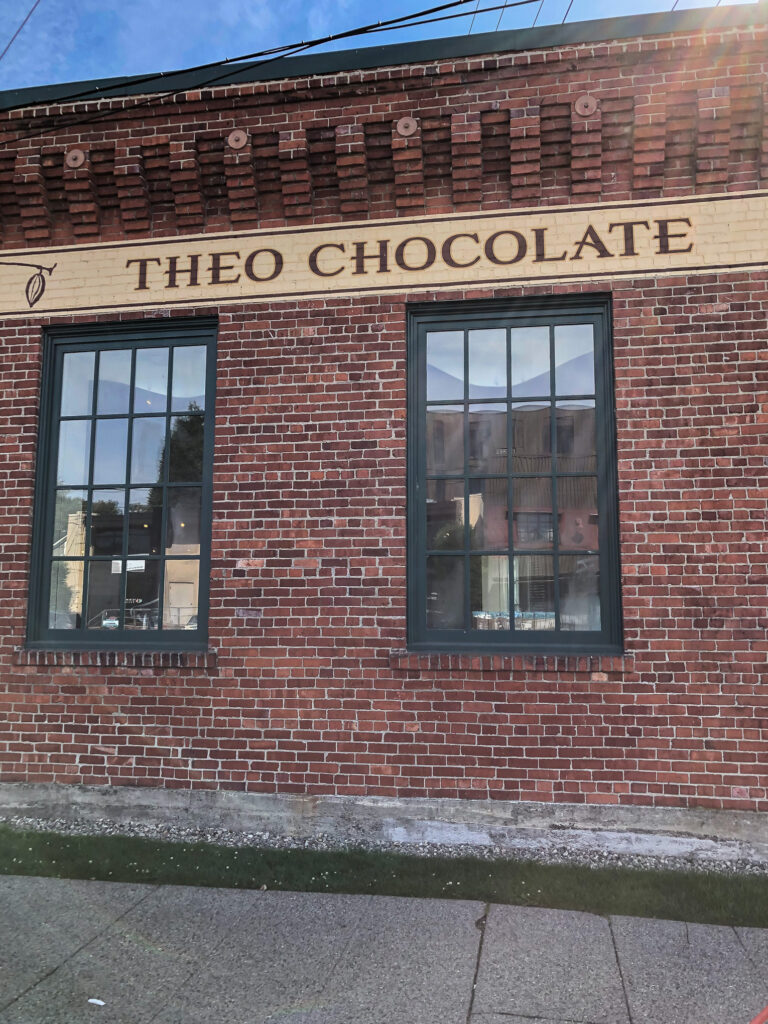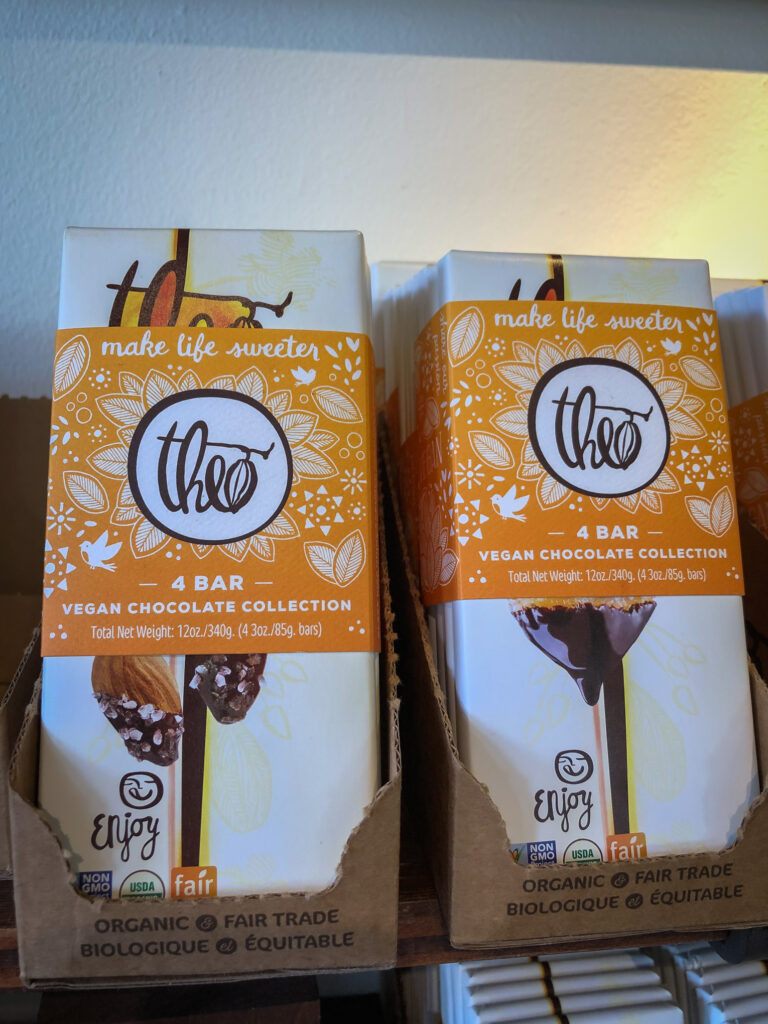 Head back to the cottage at your leisure. Dinner will require an 8 block walk to Rione XIII for the Tonnarelli Cacio e Pepe. Let me tell you, they have mastered al dente. This dish of extra thick spaghetti-like noodles, black pepper, and pecorino is expensive and cheesy and an absolutely perfect plate of pasta.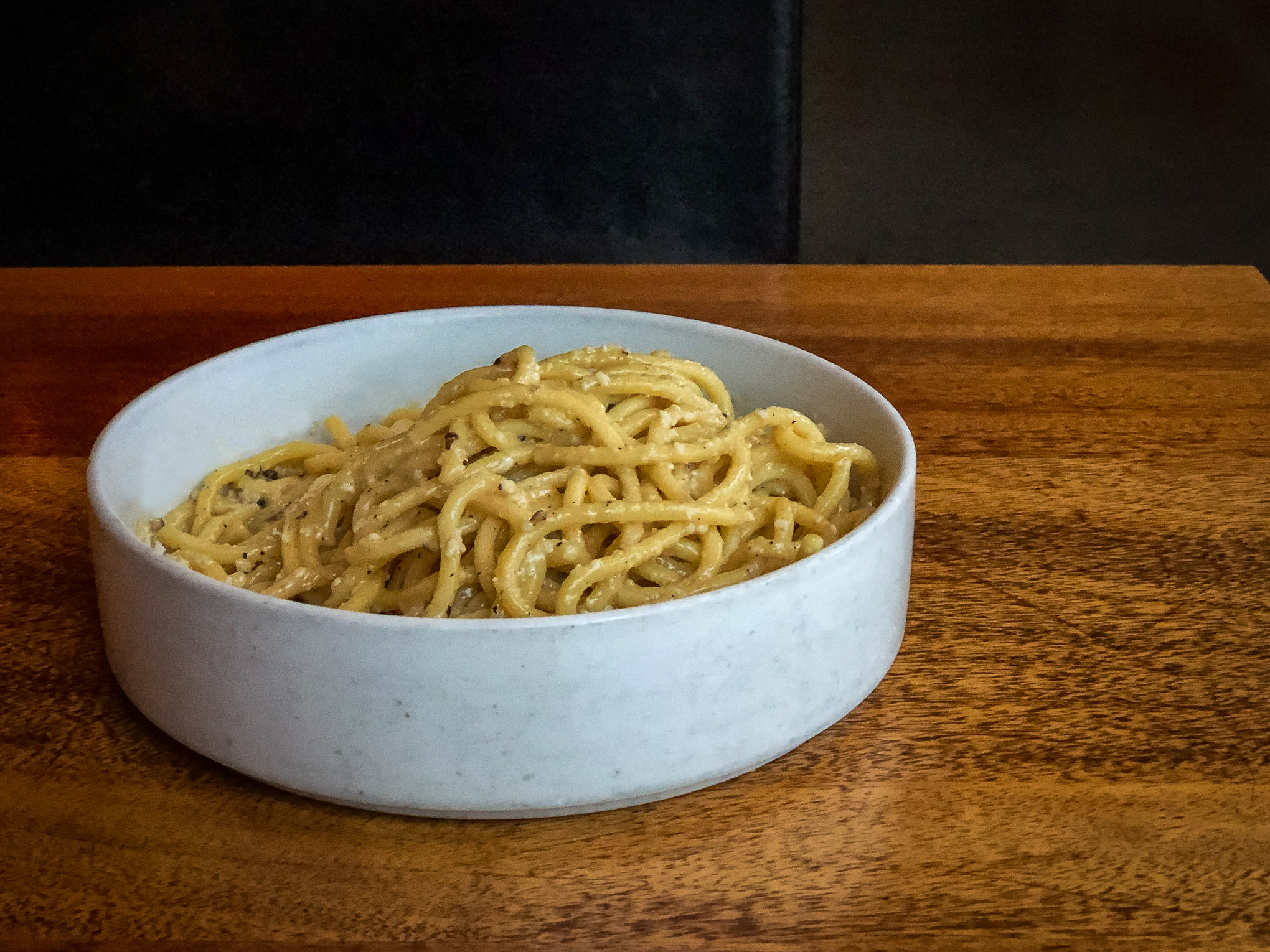 In case you're wondering, I opted out of dessert for day two since my step count was only at 8300.
What to do: Day 3
I recommend sleeping in. An excellent vegetarian brunch spot is just half a mile away, Cafe Flora, which you could walk or drive to. Checkout from the cottage is at 11:00.
I wanted to try two menu items so I opted for the Breakfast Platter with tofu and the Summer Berry Bruschetta, in addition to a steaming pot of brown rice green tea. After a leisurely meal, my getaway was officially over and I hit the road for home.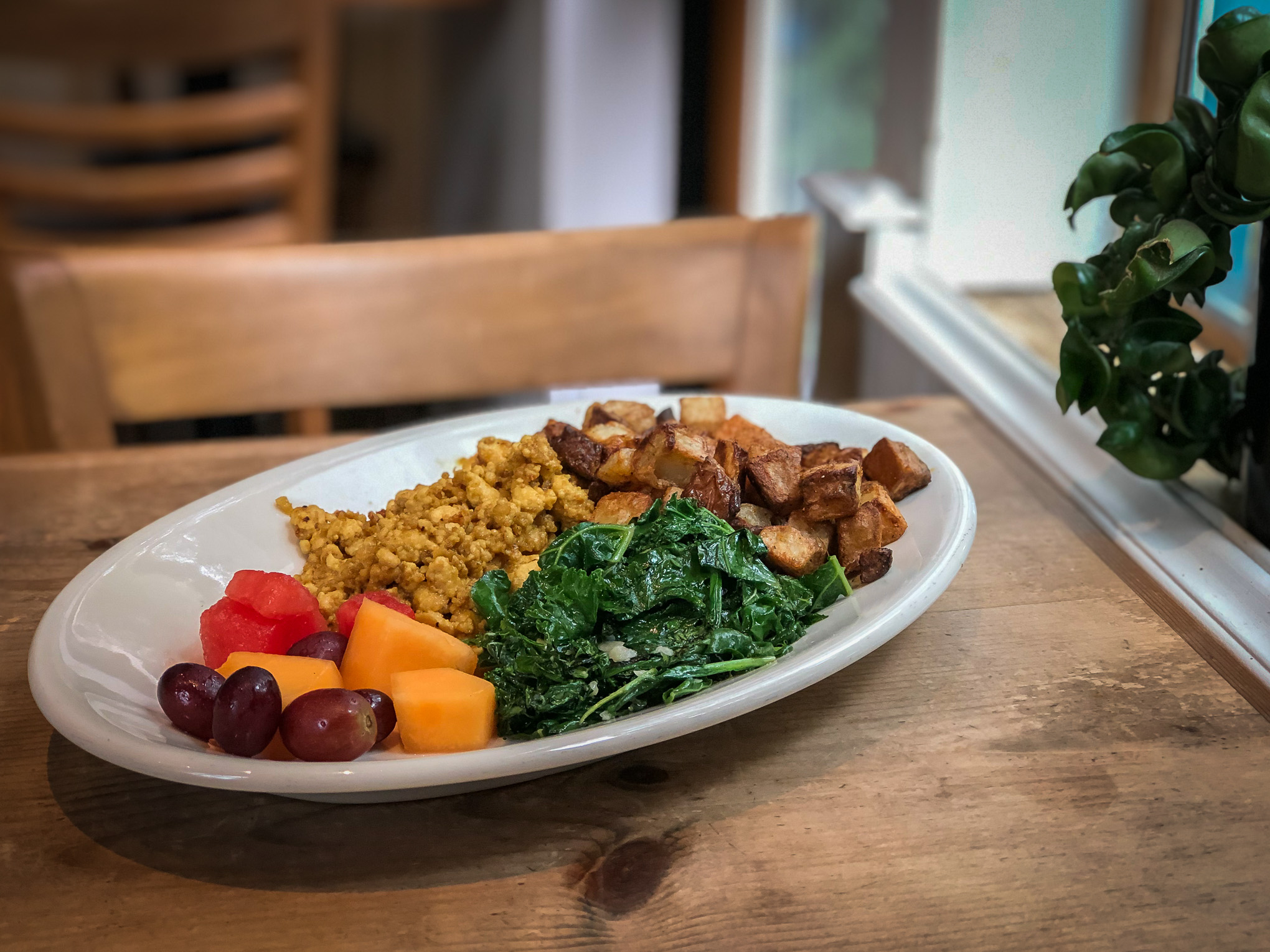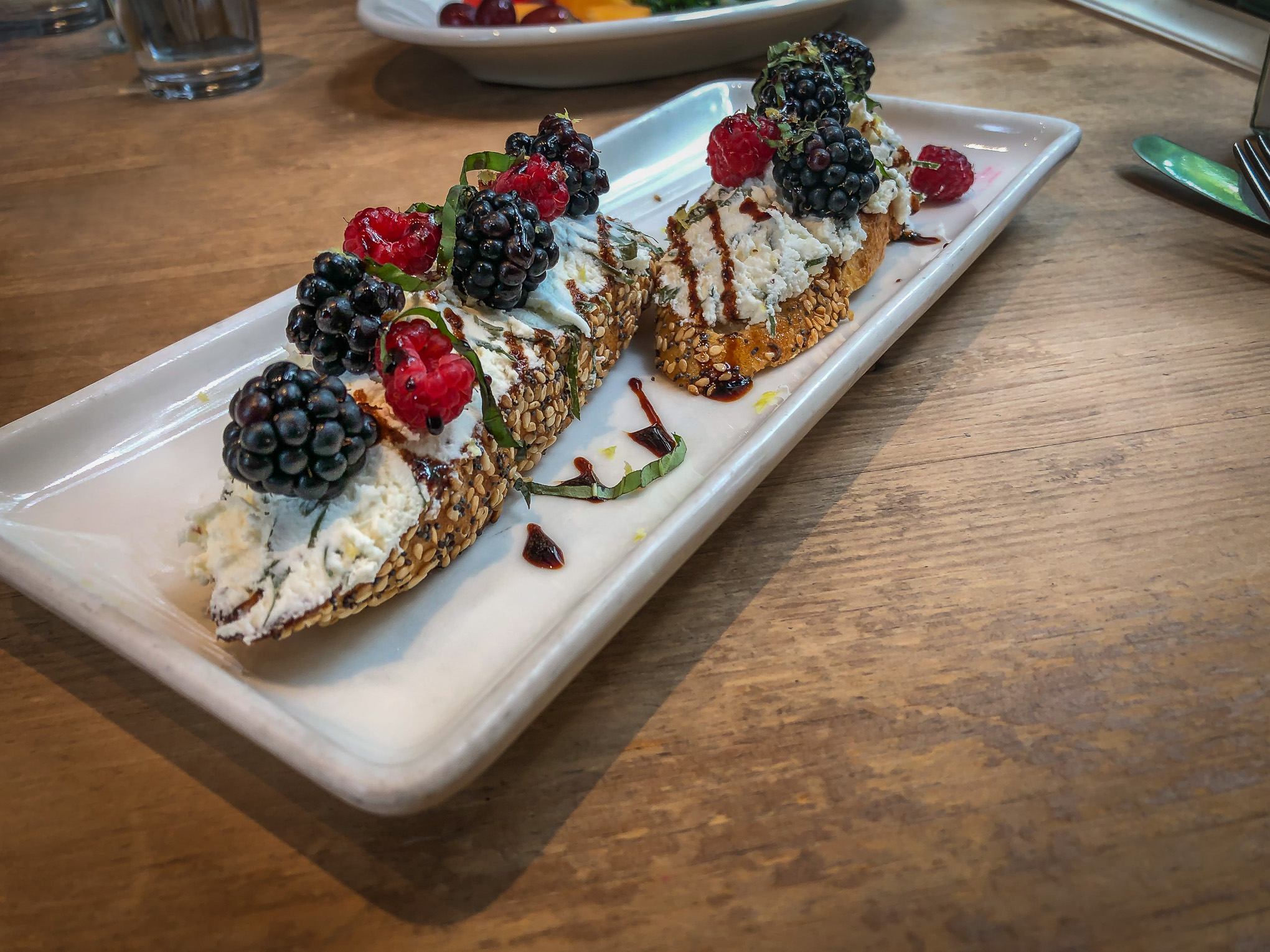 My time on Capitol Hill was blissful, but I do know your experience might be different. I had the luxury of going during the week, which positively impacted restaurant wait times, etc. Traffic and weather could be big players in the success of a visit to Seattle, so it pays to be flexible with any itinerary, dietitian-dictated or otherwise.
I also didn't take advantage of all of Seattle's activities. Your idea of relaxation might include kayaking or SUPing or wandering an art gallery. If you want to really lean into wellness, there are plenty of yoga studios as well.
Also, I ate out exclusively, which costs money. If you want to save some instead, there is a QFC nearby and the cottage has a kitchen. So you could cook some meals on your own.
These few days in Seattle were restorative for me so it felt like something to share. I'd be thrilled to know if you plan a similar getaway of your own or follow some version of this itinerary. Every once in a while we just need a change of scenery, some vegetables, a few extra steps, and a little ice cream to reset.
This is not a sponsored post. I happily secured lodging and ate my way around Seattle on my own dime.
If you liked this post, you may also enjoy: