"What do you eat?"
That's the standard question you get when someone finds out you're a vegetarian. In a country where most people survive on the S.A.D. – Standard American Diet – of fried meat, processed meat and lunch meat, envisioning a dinner plate without beef or pork seems an impossible task. If you tell someone you've eliminated the standards like hamburgers, chicken breast, and meatloaf it's hard for them to imagine what's left.
Update 2020: Carmelita is closed. 
I think the natural assumption is that if there's no meat, there must not be much to choose from and what is available is boring and unsatisfying. Of course, if you're the vegetarian, you know that's not true. There are tons of wonderful things to eat. But sometimes it's hard to explain without a little show and tell; seeing is believing. That's why I wish I could take everyone I know to a place like Carmelita Vegetarian Restaurant and Bar. If everybody could experience the incredible way this place creates a meal with no meat in sight, they'd never look at vegetables the same way again. (Maybe we need a slogan: Beets. It's What's For Dinner.)
Carmelita has been keeping Seattleites organically and seasonally fed for 17 years. Since I can't take you there in person, I want to at least show you the possibilities of a full, creative menu without meat. On a recent visit, we happily devoured our three-course, plant-based meal and left feeling full and satisfied. (Note: all menu items are vegetarian, many are vegan and clearly labeled.)
We were dining with friends and I took pictures of their food as well. So, there are a lot of plates to look at. Let's start with the starters: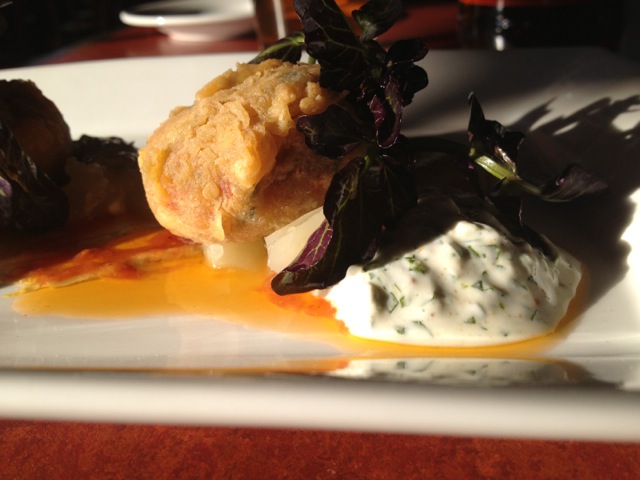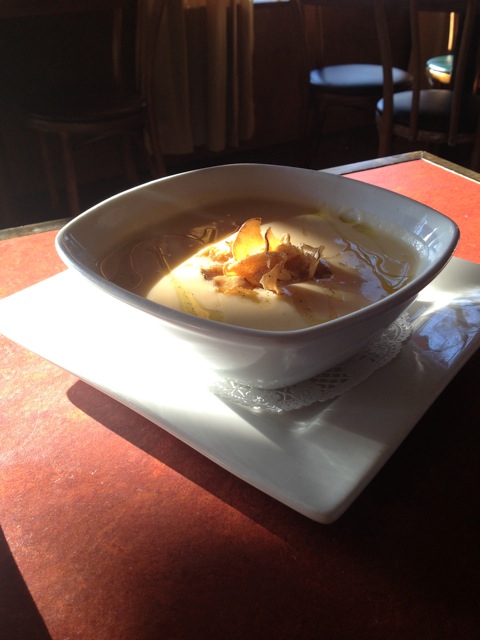 Everything was presented and plated beautifully and our server was extremely accommodating and attentive. Soon it was time for the main courses: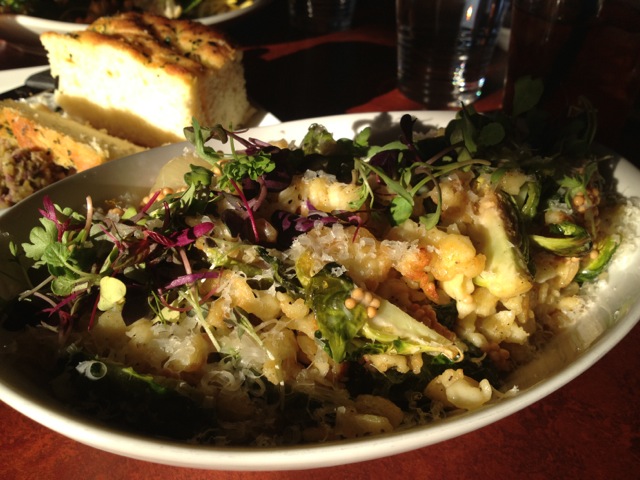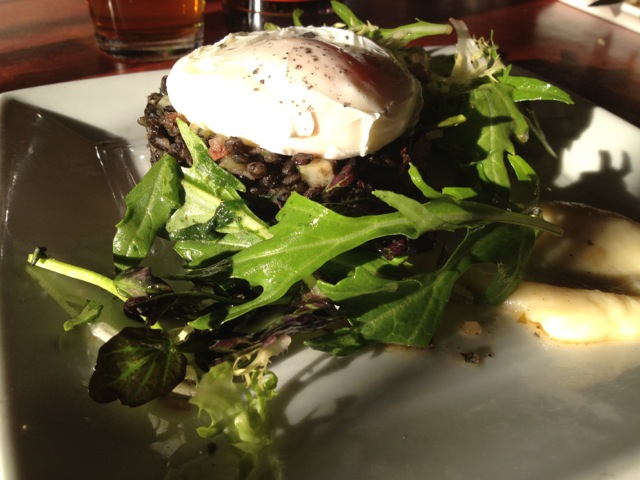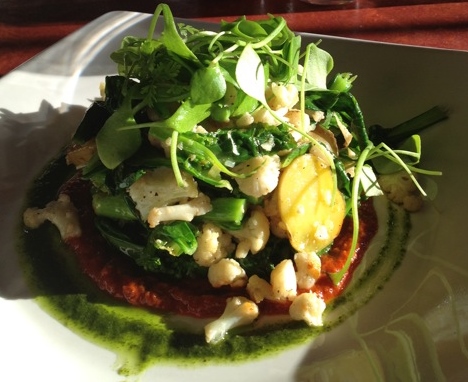 We finished up our meal of fiber and phytochemicals with a little fat for dessert.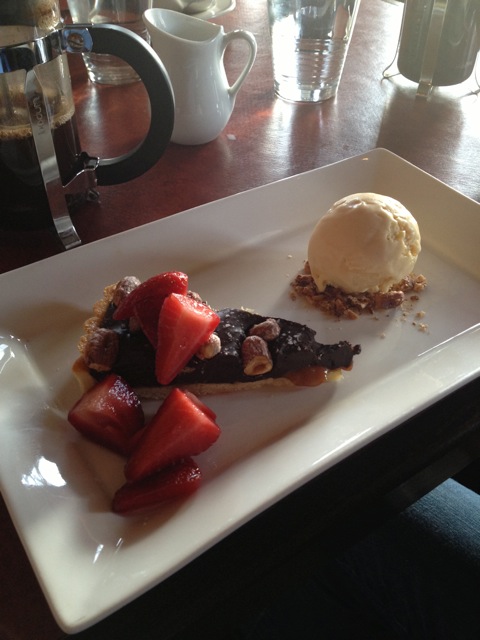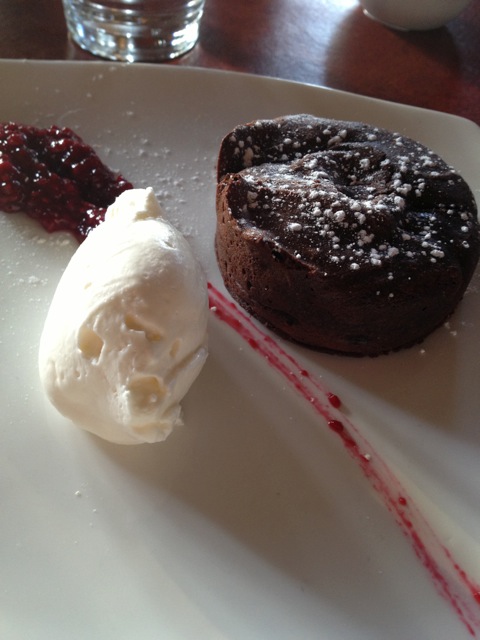 We did have to talk through the details a bit to be sure we knew what we were eating. Sunchokes are root vegetables that are sometimes called Jerusalem artichokes, spaetzle is a small, dense egg noodle, cippolini are bite-sized onions, Marcona is a type of Spanish almond, and sambal is a spicy red chili sauce. Sheesh…it's almost like learning a new language. (Do they make a Rosetta Stone for this?)
You can find Carmelita in the Greenwood/Phinney Ridge neighborhood. They're open for dinner from 5:00-10:00 pm Fridays and Saturdays, 5:00-9:00 pm all other days, but closed Mondays.
While this type of food is a bit fancy for everyday eating, the idea that the folks at Carmelita can run an entire restaurant with an ever-changing menu for almost 2 decades without ever resorting to meat should inspire the rest of us that the vegetarian possibilities are endless.
How do you keep things interesting in the kitchen without using meat?
Update September 29, 2013 – After 17 years in business, Carmelita has closed its doors for good.  Now all we have are happy food memories and photos to remind us of this beloved Seattle institution.