I like a warm beverage any time of year, but especially as fall rolls in and the chill of winter makes itself at home. In the past decade or so I've joined the legions of coffee fans so I can always appreciate a cup of joe, but my heart really belongs to tea. Old dry leaves soaked in hot water is now part of my unalterable morning routine.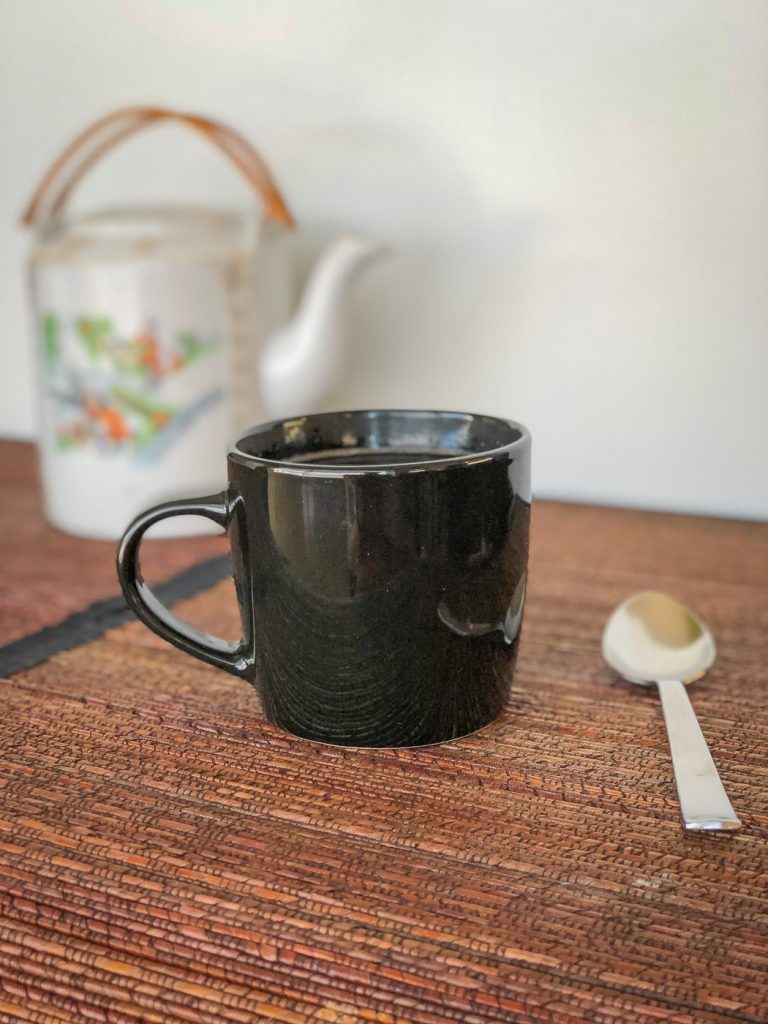 I visit tea houses, browse tea shops, tour tea companies, and am forever on the lookout for a new flavorful brew. But I find there's a short list I keep going back to month after month. I figured it was about time I shared my favorites, in no particular order, in case they might make their way into your kitchen and your cup this winter.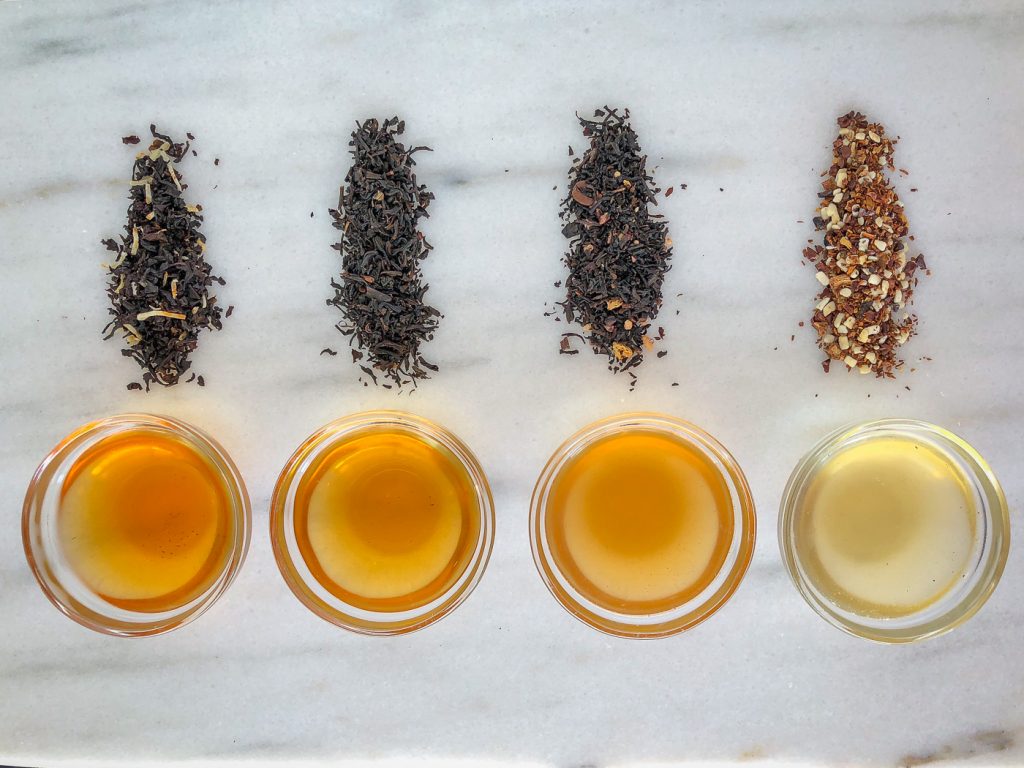 Type: flavored black
Caffeine Level: high
Source: Wonderland Teas and Spices, Bellingham, WA
Cost: $1.75/ounce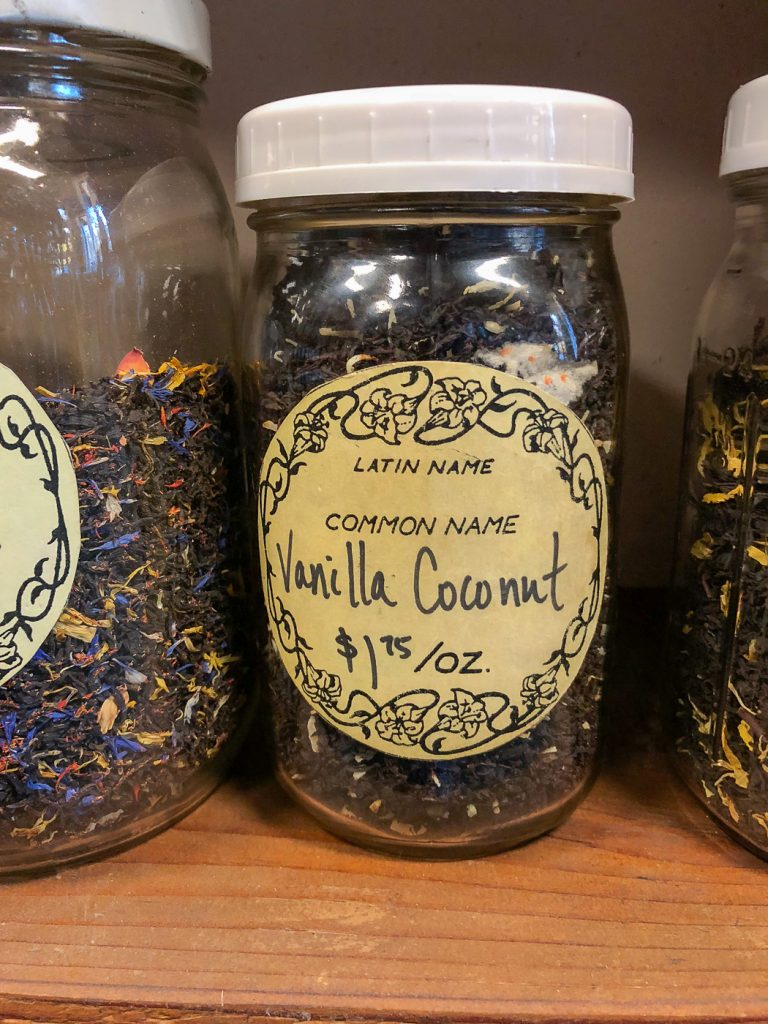 A friend picked me up a bag of this Ceylon tea a few years back at one of our local tea shops, just to be thoughtful, and boy did she hit the jackpot. The smell when you unzip the plastic bag is heavenly, and the taste is even better. I enjoy this tea so much that when I pop in to Wonderland Teas I ask them to empty the jar. I'll take all of it! (I've been told I'm not the only one who makes such a demanding purchase.) And the last time I went in she let me know she had another bag of it behind the counter as well, so I added on a few extra ounces just to delay my return trip for a few weeks.
Type: flavored black
Caffeine Level: high
Source: Cup and Kettle, Leavenworth, WA
Cost: $2.50/ounce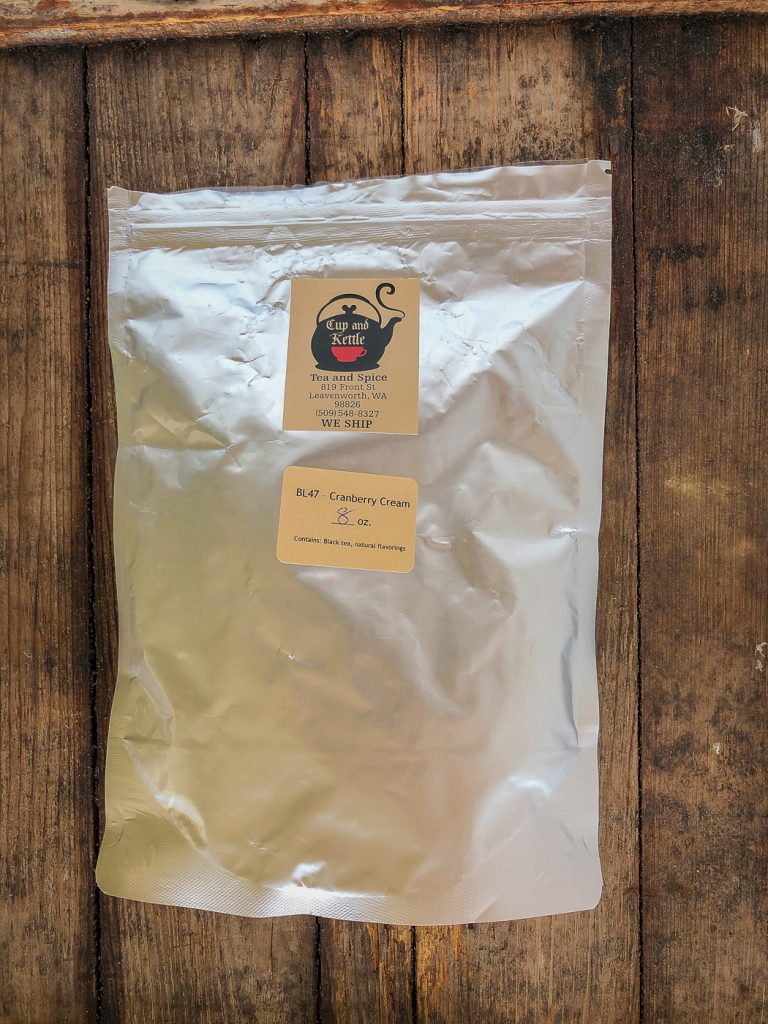 I discovered this delightful tea on a trip to Leavenworth, Washington. For some reason the name caught my eye. Once I got it home and brewed it up I was smitten. I can drink it for a month straight, every single day and never get tired of it. I generally like to rely on teas that I enjoy drinking unsweetened, just to save calories and reduce sugar intake, but this one is sublime with a half teaspoon of sweetness and a splash of non-dairy milk. The good news? Even if you don't live in these parts, Cup and Kettle is happy to ship their tea right to your door.
Type: flavored black
Caffeine Level: high
Source: Spice Hut, Bellingham, WA
Cost: $2.80/ounce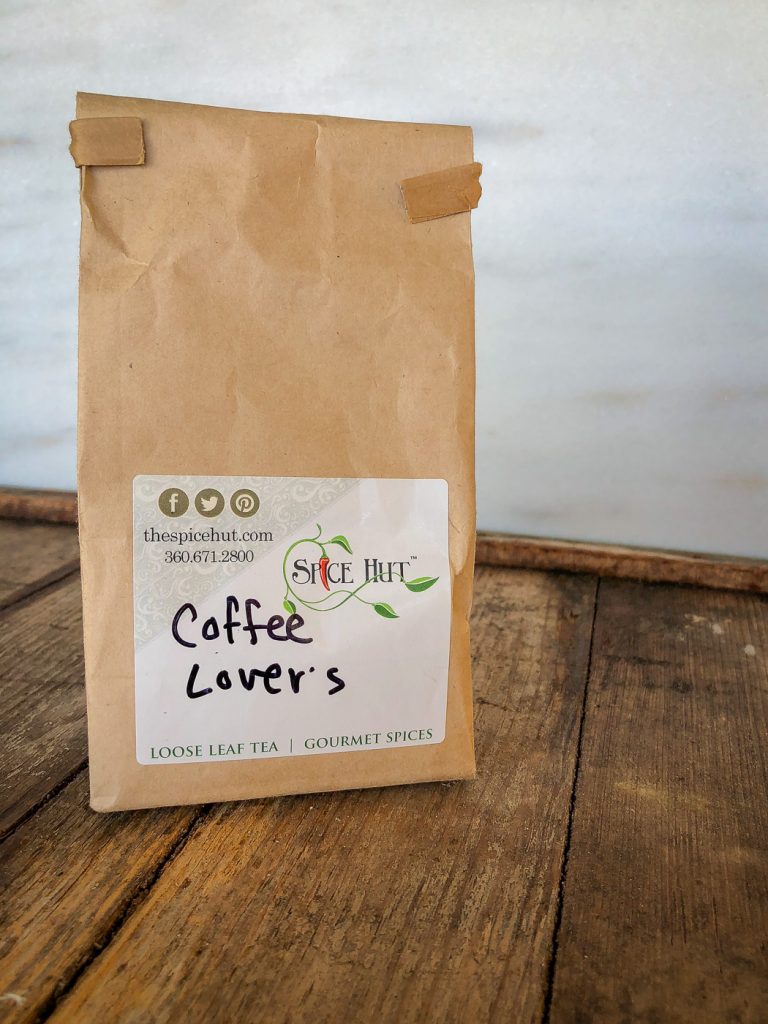 A long time ago I posted a recipe on the blog for Iced Coffee Tea after I discovered how remarkably good coffee and tea can taste together. Now someone's gone ahead and saved me a step by just mixing them in one bag. This marvelously robust beverage comes from another local Bellingham tea shop called The Spice Hut, but you can order it on their website. And despite my preference for slightly sweetened brown brews, this one is simply perfect on its own. Black. Straight up.
White Chocolate Peppermint Tea (Holiday)
Update June 2018: Starbucks closed all their Teavana retail locations and their online store. I'm pretty sure that means this tea is a thing of the past. Ugh. Sigh. Sad face.
Type: red rooibus
Caffeine Level: low
Source: Teavana
Cost: $5.00/ounce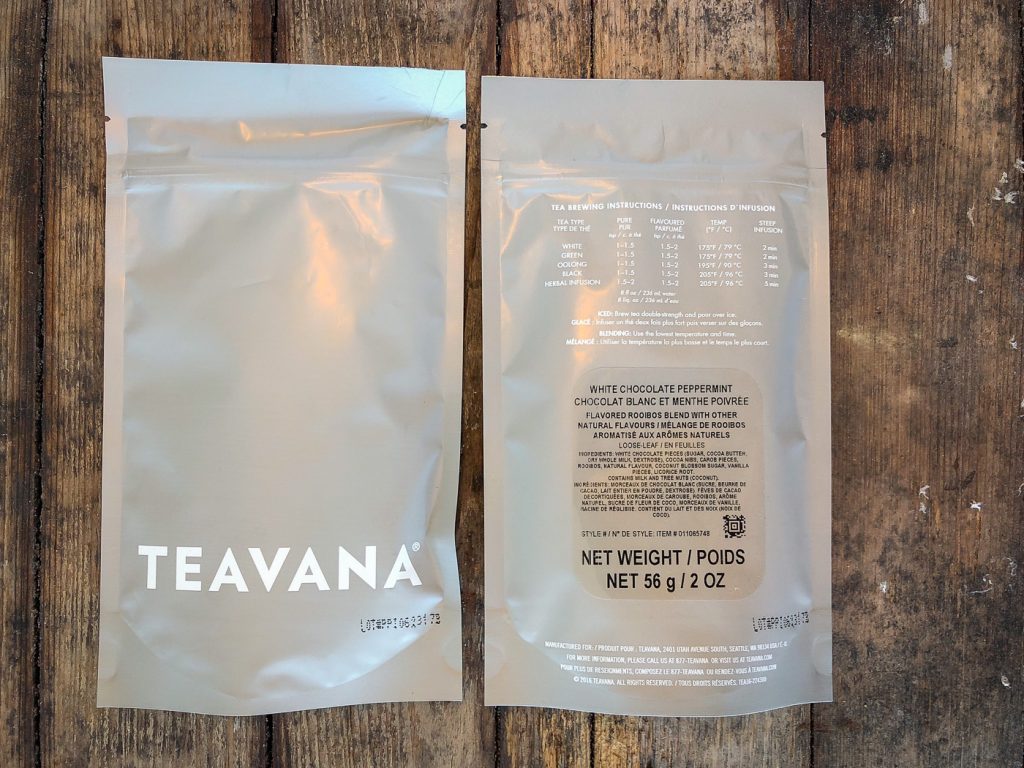 I discovered this tea during a visit to Teavana headquarters in Seattle, and I was simply blown away. I'd never tasted a tea with so many layers of flavor. This peppermint-infused white chocolaty concoction tastes exactly like the holidays to me, which is appropriate since it's seasonal and only around this time of year. My best advice: order it now before it disappears for another 10 months. And then savor every fragrant, steaming sip because. It. Is. Expensive.
(The instructions say to use 1 1/2 to 2 teaspoons for 8 ounces of water. I generally make an 18-20 ounce cup so for the best taste, I like to use 3 to 4 teaspoons. FYI: 1 1/2 teaspoons of this tea = 0.15 ounce.)
Type: green
Caffeine Level: very low
Source: Trader Joe's
Cost: $0.10/bag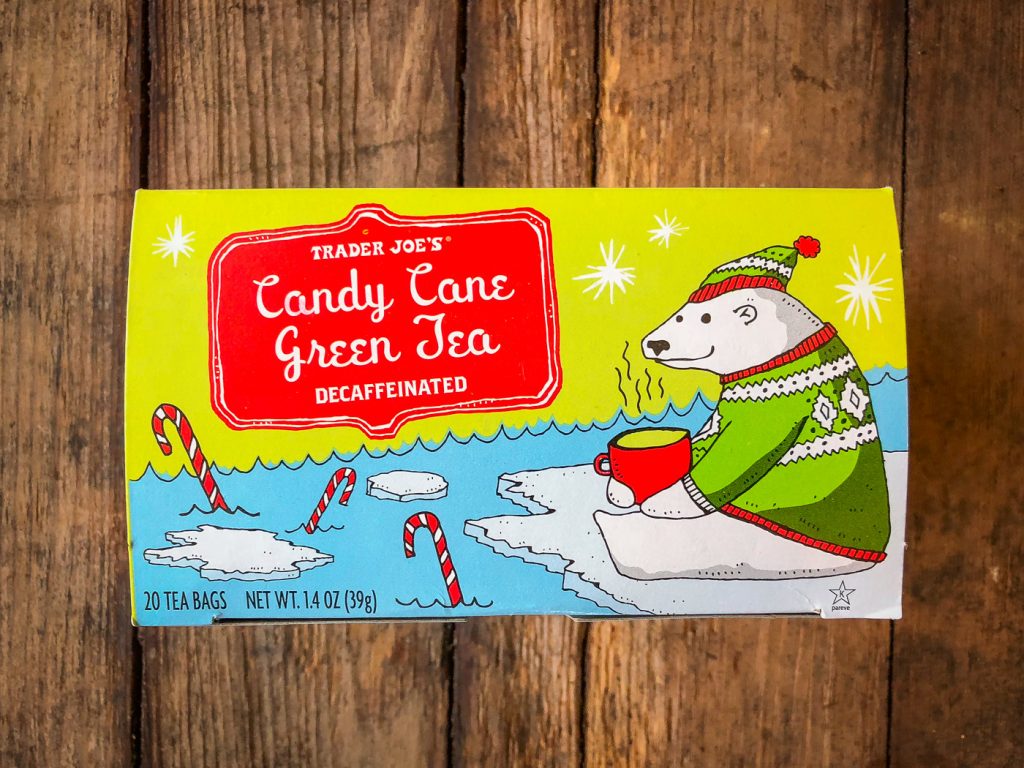 Here is another peppermint tea that is a perfect fit for November and December. And if you actually have any left, I'm sure for January and February too. But it's only available for a few months. It's described as vanilla beany, cinnamony, and pepperminty with a kick of roasted chicory. It's splendid as is, unsweetened, and it's a nice option if you're opting for less caffeine.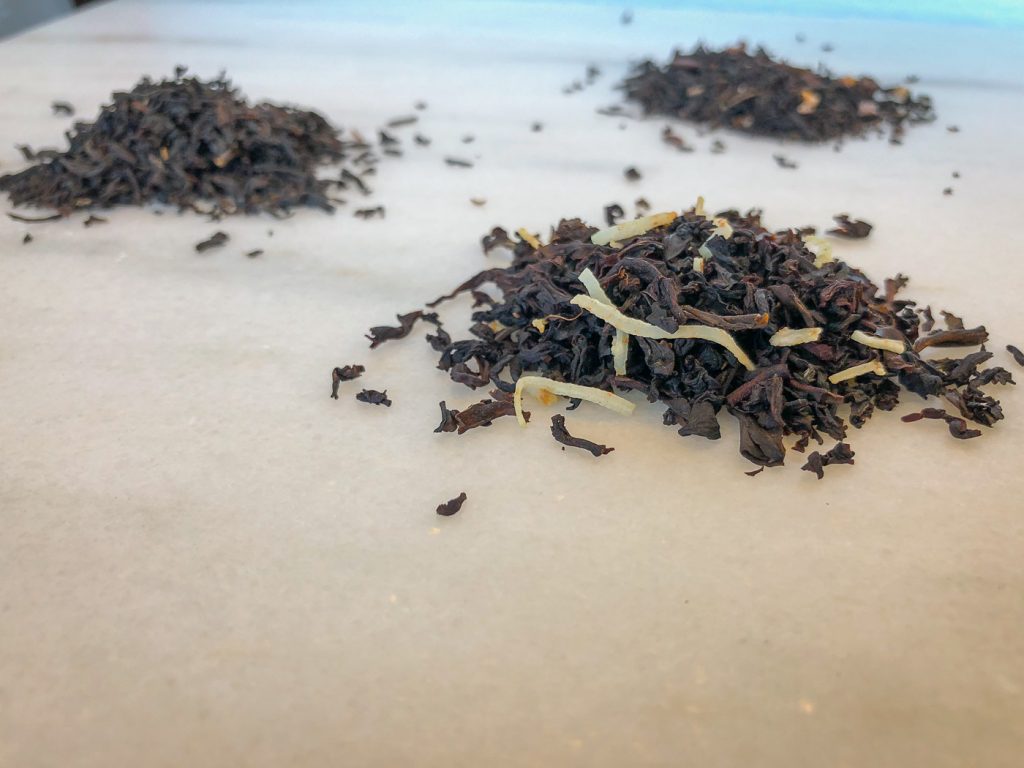 There is really a vast selection of teas out there, once you start looking, so there's bound to be something for everyone. If you want to start your morning off with a healthy habit, and you need to warm up your "engine" on the cold early mornings ahead of us, consider a giant cup of steeped rooibus, or warm, soaked black or green leaves, and let me know if any of my favorites become yours.
I'm always open for suggestions. What tempting teas do I need to try next?
This is not a sponsored post. I buy all these teas myself and just share them with you because I like recommending some of my favorite things.