Lemon Basil Cucumber Flavored Water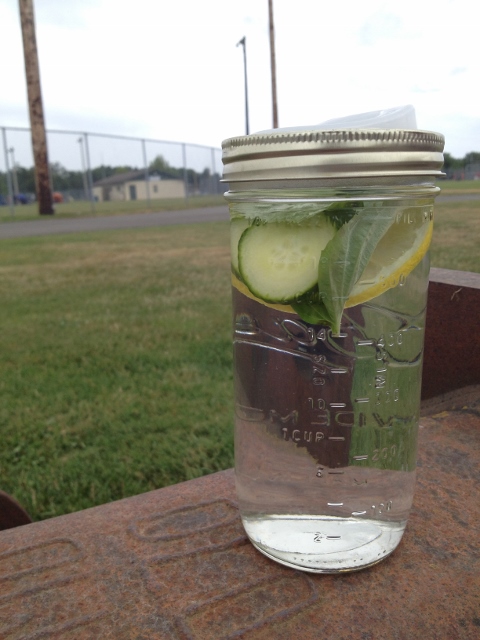 3 slices cucumber
3-4 basil leaves
1 slice lemon
3 cups filtered water
Put cucumber, basil, and lemon in a pint-and-a-half mason jar or pitcher. Cover with water.
Cover tightly, shake a few times, and refrigerate overnight.
Shake once more right before sipping. Enjoy!
To release more flavor from the basil leaves, cucumber and lemon you can muddle or bruise them as the last step before storing in the refrigerator.
Recipe by
Veg Girl RD
at https://www.veggirlrd.com/3-low-calorie-homemade-flavored-waters/