Copycat Cacao Kapow Smoothie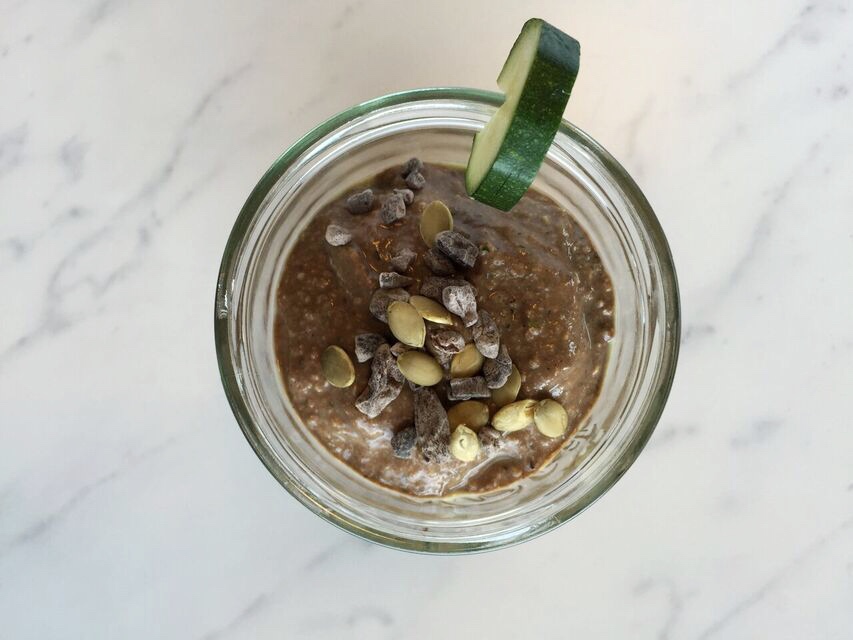 1 large or 3 small Medjool dates
1½ tablespoons coconut manna
⅓ cup sliced zucchini, frozen
⅛ avocado, frozen
1 tablespoon cocoa powder
1½ teaspoons cocoa nibs
¼ cup raw pumpkin seeds
¼ teaspoon vanilla extract
½ cup soymilk or other non-dairy milk
Pinch of salt
Put all ingredients in a blender.
Blend until well mixed. Smoothie will be thick and chunky.
I discovered quite a difference in dates when I was recipe testing, specifically in size and calorie contribution. One small date weighed in at 0.25 ounces and one large was 0.7 ounces, which meant a near tripling of calories. So just know there could be wide variation in the final numbers (and final sweetness) depending on the size of the dates you happen to have on hand.
Serving size:
¾-1 cup
Calories:
510
Fat:
38 g
Saturated fat:
17 g
Carbohydrates:
34 g
Sugar:
19 g
Sodium:
210 mg
Fiber:
11 g
Protein:
19 g
Cholesterol:
0 mg
Recipe by
Veg Girl RD
at https://www.veggirlrd.com/copycat-cacao-kapow-smoothie/